800,000 users worldwide convince investors: All3DP closes further financing round
September 17, 2018
All3DP, operator of a leading global Internet platform for 3D printing, has successfully completed a current financing round in the A2 Series Closing. The existing investors – including Bayern Kapital, HTGF and Deutsche Balaton AG – maintain on board. The new round will be led by Bayern Kapital with two new Business Angels from the BayStartUP investor network. All3DP operates the online magazine All3DP.com, which informs about the possibilities of 3D printing in the consumer and business segments. Via its own price comparison platform, All3DP also connects its users to 3D printing service providers.
All3DP operates in a rapidly expanding and highly dynamic 3D printing market with an annual doubling of the number of desktop 3D printers sold. The platform's customers come from all continents, but mainly from North America and Europe. The just closed financing round enables the company to keep pace with the strong market growth and to expand its leading position. With its English-language content, All3DP is already the international market leader in the 3D printing segment. More than 800,000 users visit the All3DP.com website every month, 40% of them from North America.
Dr. Carsten Rudolph, Managing Director of BayStartUP: "With the content platform, All3DP has developed an interesting sales channel to position its product globally with the best reach out. The team knows its market and is able to convince with very good growth figures".
Mathias Plica, co-founder and managing director of All3DP: "From Munich's Westend, we have set up an offer with an international team that has a global footprint. With the new capital, we want to expand this even further. In the preliminary phase of the financing round, BayStartUP's network has significantly deepened the confidence in our new investors".
Press contact BayStartUp GmbH
Thyra Andresen
Press and public relations work
T: +49 89 388 38 38 14
andresen@baystartup.de
www.baystartup.de
High-resolution images © BayStartUP for download: https://transfer.byscloud.de/s/9RYmnCRrmicfbtb
About BayStartUP
The offers of BayStartUP give founders, investors and companies orientation in Bavaria's start-up scene. With the Bavarian Business Plan competitions, a comprehensive coaching offer and Germany's largest investor network, BayStartUP supports founders and young companies in optimising their strategy, building up their business and looking for start-up or growth capital. Through BayStartUP, start-ups have contact opportunities with more than 280 listed business angels, over 100 institutional investors and financing ranging from €50,000 to €5 million. Every year, BayStartUP's investor network arranges around 50 million euros in start-ups. More than 1,600 companies have emerged from the Bavarian business plan competitions to date, which are now active in the market with around 11,400 employees and generate sales of around 1 billion euros. They have around 400 participant teams each year.
www.baystartup.de
About All3DP
All3PD.com is the single point of contact for 3D printing for consumer and small business on the English-speaking web. Today, All3DP operates the world's leading online 3D printing magazine with over 800,000 users per month. 40% of users come from North America. With a price comparison of leading 3D printing service providers, All3DP offers a globally available 3D printing service with industrial manufacturing quality. Companies and private customers benefit from price transparency, a large selection of materials and a simple, intuitive ordering process. All3DP GmbH was founded in 2014 and has won High-Tech Gründerfonds, Bayern Kapital, Deutsche Balaton AG and private investors.
www.all3dp.com
About HTGF
High-Tech Gründerfonds (HTGF) is a seed investor that finances high-potential, tech-driven start-ups. With € 892.5 million in total investment volume across three funds (€ 272 million in HTGF I, € 304 million in HTGF II and € 316.5 million for HTGF III) and an international partner network, HTGF has already backed up 500 start-ups since 2005. Driven by their expertise, entrepreneurial spirit and passion, its team of experienced investment managers and start-up experts help guiding the development of young companies. HTGF's focus is on high-tech start-ups across a range of sectors, including software, media, internet, hardware, automation, healthcare, chemicals and life sciences. Up to now, external investors have invested over € 1,8 billion into the HTGF portfolio via more than 1,300 follow-on financing rounds. HTGF has also successfully exited shares of more than 90 companies.
Investors in this public-private partnership include the Federal Ministry For Economic Affairs and Energy, the KfW Banking Group, Fraunhofer-Gesellschaft e.V., as well as the companies LTANA, BASF, BAYER, B.Braun, Boehringer Ingelheim, Robert Bosch, BÜFA, CEWE, Deutsche Post DHL, Dräger, Drillisch AG, EVONIK, EWE AG, Haniel, Hettich, Knauf, Körber, LANXESS, media + more venture Beteiligungs GmbH & Co. KG, PHOENIX CONTACT, Postbank, QIAGEN, RWE Generation SE, SAP, Schufa, Schwarz Gruppe, STIHL, Thüga, Vector Informatik, WACKER and Wilh. Werhahn KG.
www.high-tech-gruenderfonds.de/en
Contact
High-Tech Gründerfonds
Axel Nitsch
Schlegelstraße 2
53113 Bonn
T: +49 228 82300167
a.nitsch@htgf.de
www.htgf.de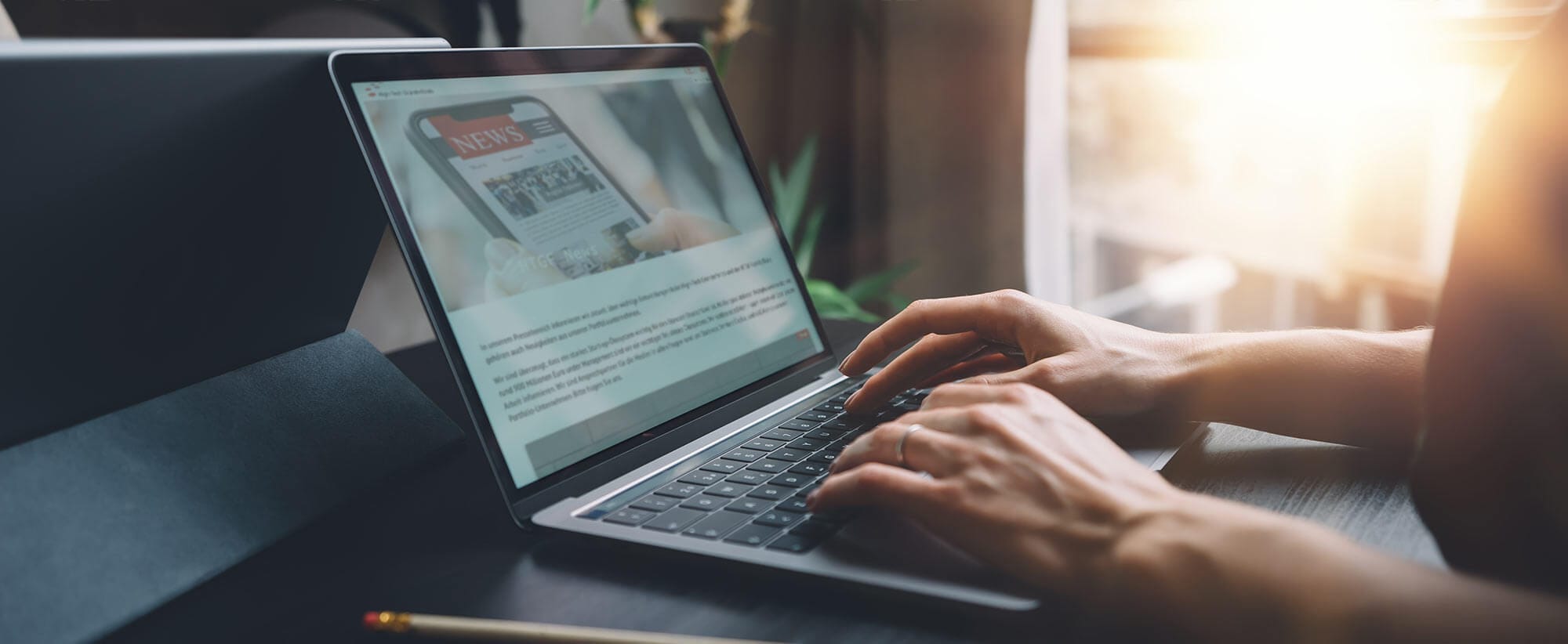 Stay up to date
Subscribe now and receive the latest press releases on investments and other news from High-Tech Gründerfonds. We inform you about important developments at HTGF and provide you with interesting news from our portfolio. Whether it's a successful exit, a new exciting investment or HR news – you'll be the first to know!