The 100th exit for High-Tech Gründerfonds – SolarWinds offers 8MAN a global platform for growth
November 16, 2018
The 100th successful exit for Germany's largest seed investor HTGF
8MAN was developed by the Berlin-based start-up, Protected Networks
More than one million users use the Access Rights Management solutions (ARM) of the start-up already
The listed US company SolarWinds complements its product portfolio with 8MAN and brings further technology and development expertise on board
High-Tech Gründerfonds (HTGF) has successfully sold its shares in the Berlin-based start-up, Protected Networks GmbH. With its product 8MAN the start-up, founded in 2009, has developed into one of the leading European providers of access rights management solutions. Its customers are companies of all sizes and across all industries. The now completed integration of 8MAN into the product portfolio of SolarWinds (NYSE: SWI), Austin, Texas, USA, provides the worldwide platform for this product. For SolarWinds, 8MAN is the ideal complement to their existing offering of powerful and affordable IT management software that is purpose-built to make the jobs of technology professionals easier. High-Tech Gründerfonds has been with the founding team right from the beginning to the exit.
"To date we have made 500 seed investments, which have subsequently lead to 1.9 billion euros invested through our network in follow-up investment rounds into our portfolio. The 100th exit underlines the continuing success of HTGF portfolio companies, which we are extremely proud of," emphasizes Alex von Frankenberg, Managing Partner at HTGF.
"Back then in 2009, Protected Networks had a great product idea, but neither yet customers nor revenue," recalls Markus Kreßmann, Partner at HTGF. "With SolarWinds, an ideal match for Protected Networks has been found. This exit underlines the fact that very strong and large companies are emerging in the software security sector in Germany".
The HTGF is Germany's largest seed investor specializing in early-stage investments in promising deep-tech companies, who actively supports its portfolio start-ups in their long-term search for investors who participate in further investment rounds. Private investor Günter Müller (Milestone Venture Capital GmbH) came on board via the "Private Investor Circle" of the HTGF, who then played an essential role in structuring the growth financing rounds of Protected Networks. "It was a pleasure to be able to support the team with my experience in strategy and product management in addition to the investment", says Günter Müller.
"The well-established, and above all, robust network of the HTGF was clearly an advantage for us. It was a partnership that actively supported us in many situations that we faced as a growing company", said Stephan Brack, 8MAN CEO and one of the founders of Protected Networks. "The exit is our joint success. As part of SolarWinds, we can now place and establish our product worldwide in a more expeditated time frame," continued Brack, who, like the entire team, will work for SolarWinds from Germany.
8MAN is already a leading solution in Europe for access rights management in Microsoft environments, and helps protect companies from unauthorized access to sensitive data. The software solution sets a benchmark for professional network security and agile IT organization, combining state-of-the-art functionality, while working to adhere to established security and compliance guidelines. The core functions include: Permission Analysis, Security Monitoring, Documentation & Reporting, Role & Process Optimization and User Provisioning.
For SolarWinds, the integration of 8MAN into its product portfolio under the name SolarWinds® Access Rights Manager (ARM) is a further milestone in its mission to deliver feature-rich, effective and easy-to-use products. These products are specifically designed to facilitate the work of technology experts in IT management and security. "With our portfolio we want to meet the increasing demand for simple, powerful and cost-effective security software, furthering our mission of helping to make the lives of technology professionals easier," says Christoph Pfister, executive vice president of products, SolarWinds. "We will invest in, and further develop the access rights management product as part of our IT portfolio," Pfister continues.
For the Managers and Shareholders of Protected Networks, the successful transaction was supported by ACXIT Capital Partners on the M&A side and CMS Hasche Sigle on the legal side.
About High-Tech Gründerfonds
High-Tech Gründerfonds (HTGF) is a seed investor that finances high-potential, tech-driven start-ups. With EUR 892.5 million in total investment volume across three funds and an international network of partners, HTGF has already helped forge 500 start-ups since 2005. Driven by their expertise, entrepreneurial spirit and passion, its team of experienced investment managers and start-up experts help guide the development of young companies. HTGF's focus is on high-tech start-ups in a range of sectors, including software, hardware and life sciences / chemistry.
This group also includes a number of success stories, such as Mister Spex, Rigontec, 6Wunderkinder, Next Kraftwerke and Cumulocity, as well as Juniqe, an online shop for art enthusiasts. To date, external investors have injected over EUR 1.9 billion into the HTGF portfolio via about 1,400 follow-on financing rounds. HTGF has also successfully sold interests by now 100 companies.
Investors in this public-private partnership include the Federal Ministry For Economic Affairs and Energy, the KfW Banking Group, and Fraunhofer-Gesellschaft e.V., as well as the companies ALTANA, BASF, BAYER, B.Braun, Boehringer Ingelheim, Robert Bosch, BÜFA, CEWE, Deutsche Post DHL, Dräger, Drillisch AG, EVONIK, EWE AG, Haniel, Hettich, Knauf, Körber, LANXESS, media + more venture Beteiligungs GmbH & Co. KG, PHOENIX CONTACT, Postbank, QIAGEN, RWE Generation SE, SAP, Schufa, Schwarz Gruppe, STIHL, Thüga, Vector Informatik, WACKER and Wilh. Werhahn KG.
Contact
High-Tech Gründerfonds Management GmbH
Markus Kreßmann
Schlegelstrasse 2
53113 Bonn, Germany
T: +49 228 82300 132
m.kressmann@htgf.de
www.htgf.de/en
About Milestone Venture Capital GmbH
Milestone Venture Capital GmbH, Hösbach, invests in young, promising software companies whose products have a high growth potential and who want to expand into international markets.
Contact
Milestone Venture Capital GmbH
Mozartstraße 57
63768 Hösbach
T: +49 6021 5001133
www.milestone-vc.com
About SolarWinds
SolarWinds (NYSE:SWI) is a leading provider of powerful and affordable IT infrastructure management software. Our products give organizations worldwide, regardless of type, size or IT infrastructure complexity, the power to monitor and manage the performance of their IT environments, whether on-premise, in the cloud, or in hybrid models. We continuously engage with all types of technology professionals—IT operations professionals, DevOps professionals, and managed service providers (MSPs)—to understand the challenges they face maintaining high-performing and highly available IT infrastructures. The insights we gain from engaging with them, in places like our THWACK online community, allow us to build products that solve well-understood IT management challenges in ways that technology professionals want them solved. This focus on the user and commitment to excellence in end-to-end hybrid IT performance management has established SolarWinds as a worldwide leader in network management software and MSP solutions.
The SolarWinds, SolarWinds & Design, Orion, and THWACK trademarks are the exclusive property of SolarWinds Worldwide, LLC or its affiliates, are registered with the U.S. Patent and Trademark Office, and may be registered or pending registration in other countries. All other SolarWinds trademarks, service marks, and logos may be common law marks or are registered or pending registration. All other trademarks mentioned herein are used for identification purposes only and are trademarks of (and may be registered trademarks of) their respective companies.
© 2018 SolarWinds Worldwide, LLC. All rights reserved.
Contact
SolarWinds
Kim Cecchini
T: +1 919957 5019
kim.cecchini@solarwinds.com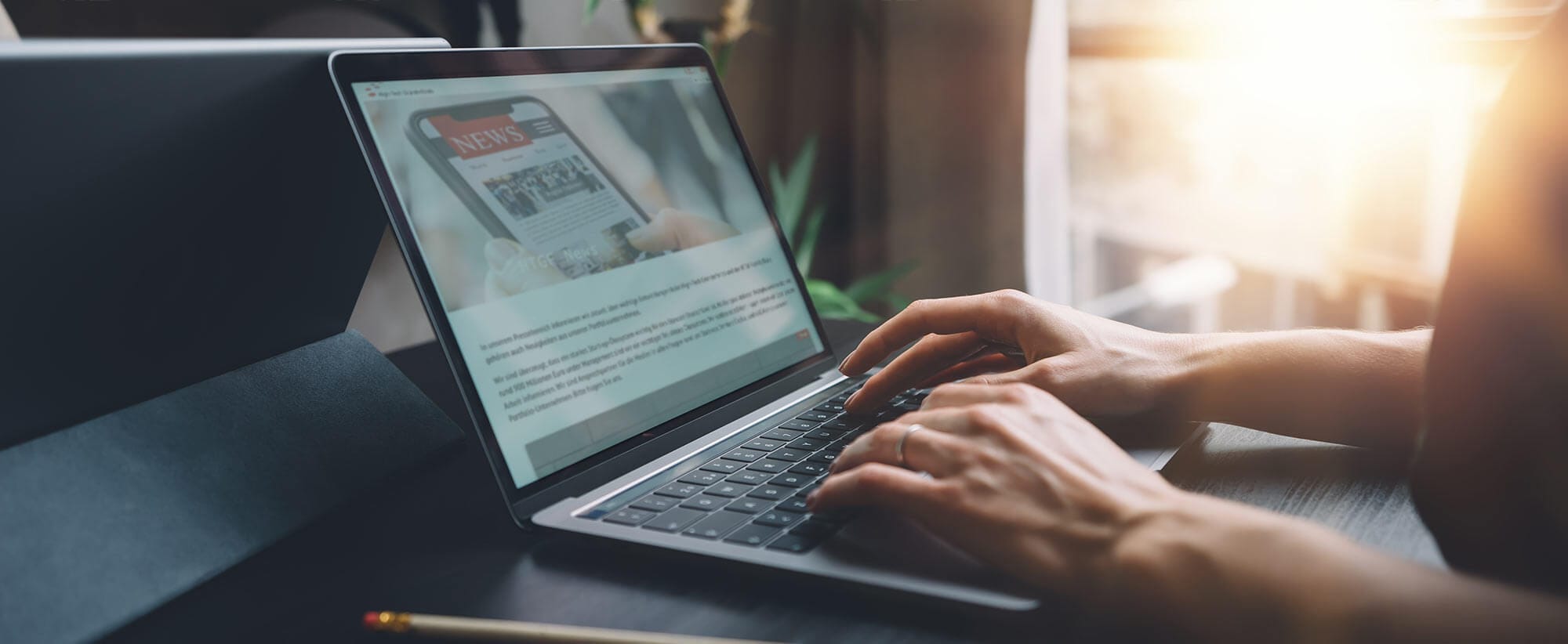 Stay up to date
Subscribe now and receive the latest press releases on investments and other news from High-Tech Gründerfonds. We inform you about important developments at HTGF and provide you with interesting news from our portfolio. Whether it's a successful exit, a new exciting investment or HR news – you'll be the first to know!