SYNOSTE Ltd raises €5.1 million to launch its smart skeletal deformation correction technology
October 18, 2018
SYNOSTE Ltd, a Finnish medical device company creates smart solutions for patient-friendly bone-lengthening and bone-deformation correction. The company, also located in Düsseldorf, Germany has raised over five million euros to start clinical investigations and to develop new clinical applications. SYNOSTE's patented technology platform provides the basis for further disruptive changes in the treatment of congenital, trauma- and tumour-related limb discrepancies, adult and paediatric deformities, and craniomaxillofacial deformations.
The new funding was provided by Lifeline Ventures, a specialist early investor in game-changing technologies and AO Invest, an investment fund backed by the AO Foundation, the world's largest community and network of musculoskeletal surgeons and scientists. Existing investors such as HTGF, also participated in this round.
"We are excited to gain funding from two complimentary groups – Lifeline's forward-thinking mindset and strong entrepreneurial experience combined with AO's expertise and access to a global network of our target surgeons will empower our development of an expanded portfolio of cutting-edge solutions and enable us to transition them into clinical practice faster", says SYNOSTE's Managing Director and co-founder Harri Hallila.
"SYNOSTE is exactly the type of company that interests AO Invest; they have created not just a product but a platform that will enable various intelligent solutions from traditional intramedullary nails to flat plates that can be used in the treatment of extremely painful and psychologically deliberating conditions" comments Michel Orsinger, Chairman of AO Invest.
Kay Balster, Principal at HTGF ads: "We are delighted about the technological progress Synoste has made. With early commercialisation at the horizon, the new investor's access to key clinicians will surely have a great impact on market entry and penetration".
The €5.1M Lifeline and AO investment raises the total equity invested in SYNOSTE to ten million euros. SYNOSTE's other investors include strategic and financial investors: Evonik Venture Capital, a German materials company; Innovestor Ventures, with the largest portfolio of venture backed companies in Finland; and Mectalent, a partner company that provides SYNOSTE component manufacturing and precision mechanics.
For further information about SYNOSTE, this investment, and our market opportunities, please contact Harri Hallila (hallila@synoste.com).
About AO Invest
AO Invest, a newly established investment fund focused on start-ups active in the field of musculoskeletal disorders. The fund is backed by the AO Foundation, a 60-year old non-profit organization, which boasts the world's largest network of more than 19'000 surgeons and scientists in orthopedics and trauma. The goal of AO Invest is to invest in start-ups related to the AO Foundation's core expertise, and use the Foundation's unique reach and expertise to help their companies achieve their full potential.
About Lifeline Ventures
Lifeline Ventures is a team of serial entrepreneurs who invest in the sectors where they have explicit and comprehensive knowledge, know how, and experiences. As start-up specialists the team at Lifeline start working with a fledgling companies before they have launched their first products. The company credo is to be "FIRST" in the heart and mind of the partnering entrepreneur to support them in both times of trouble and joy. Lifeline's notable investments include e.g. Supercell (acquired by Softbank), Moves (acquired by Facebook), Oncos Therapeutics, ZenRobotics and Applifier (acquired by Unity). For more information, please visit www.lifelineventures.com
About High-Tech Gründerfonds
High-Tech Gründerfonds (HTGF) is a seed investor that finances high-potential, tech-driven start-ups. With € 892.5 million in total investment volume across three funds (€ 272 million in HTGF I, € 304 million in HTGF II and € 316.5 million for HTGF III) and an international partner network, HTGF has already backed up 500 start-ups since 2005. Driven by their expertise, entrepreneurial spirit and passion, its team of experienced investment managers and start-up experts help guiding the development of young companies. HTGF's focus is on high-tech start-ups across a range of sectors, including software, media, internet, hardware, automation, healthcare, chemicals and life sciences. Up to now, external investors have invested over € 1,8 billion into the HTGF portfolio via more than 1,300 follow-on financing rounds. HTGF has also successfully exited shares of more than 90 companies.
Investors in this public-private partnership include the Federal Ministry For Economic Affairs and Energy, the KfW Banking Group, Fraunhofer-Gesellschaft e.V., as well as the companies LTANA, BASF, BAYER, B.Braun, Boehringer Ingelheim, Robert Bosch, BÜFA, CEWE, Deutsche Post DHL, Dräger, Drillisch AG, EVONIK, EWE AG, Haniel, Hettich, Knauf, Körber, LANXESS, media + more venture Beteiligungs GmbH & Co. KG, PHOENIX CONTACT, Postbank, QIAGEN, RWE Generation SE, SAP, Schufa, Schwarz Gruppe, STIHL, Thüga, Vector Informatik, WACKER and Wilh. Werhahn KG.
www.high-tech-gruenderfonds.de/en
Contact
High-Tech Gründerfonds Management GmbH
Kay Balster
Schlegelstraße 2
53113 Bonn
T: +49 228 82300 – 112
k.balster@htgf.de
www.htgf.de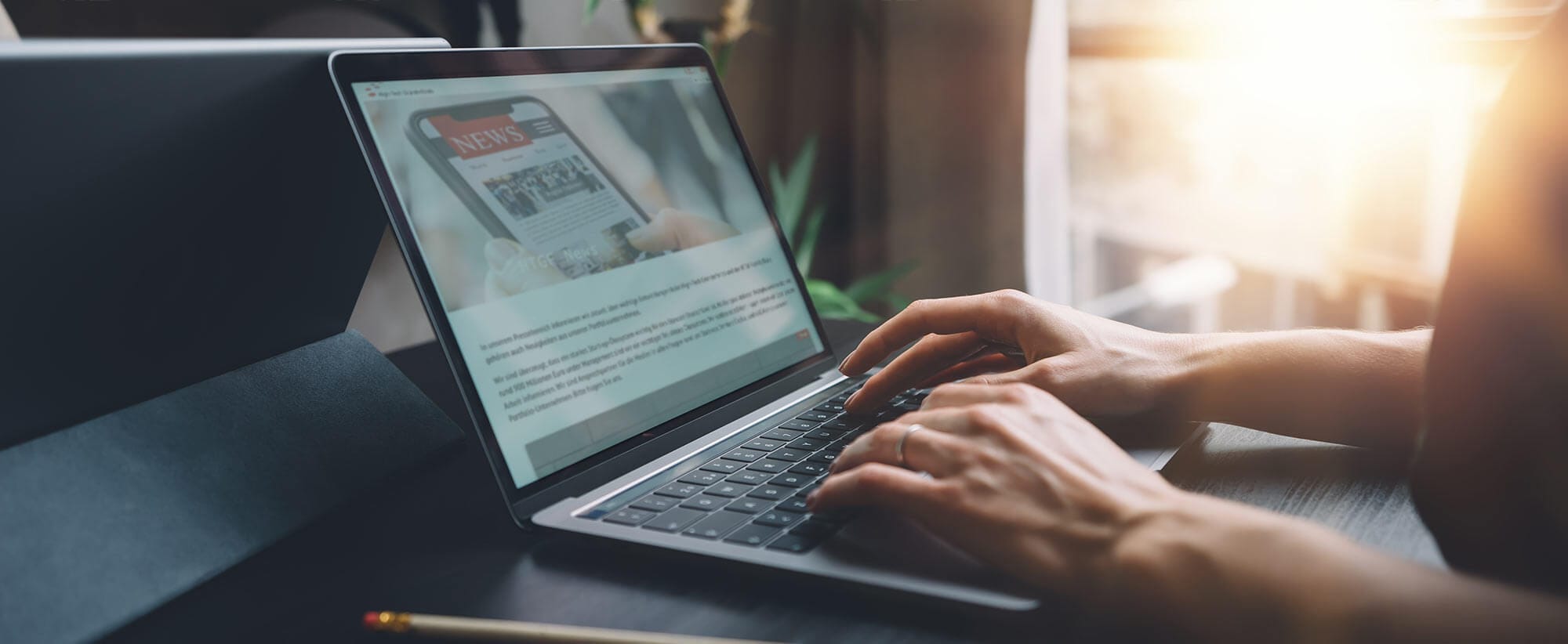 Stay up to date
Subscribe now and receive the latest press releases on investments and other news from High-Tech Gründerfonds. We inform you about important developments at HTGF and provide you with interesting news from our portfolio. Whether it's a successful exit, a new exciting investment or HR news – you'll be the first to know!