Edtech startup Sdui extends Series A funding round to €25 million
February 1, 2023
2023-02-01, Koblenz (Germany) – German startup Sdui secures follow-on funding to invest in scaling the business. Sdui builds the operating system foreveryday digital education and facilitates communication and organisation in schools and daycare centres with functions such as chat, digital class book or cloud. By focusing on internationalization and the extension of its product, Sdui will position itself more broadly as a reliable and innovative digitalisation partner for educational institutions across Europe.
Investors see big future in edtech sector
Both existing investors and new capital providers are involved in the funding round that is led by HV Capital and Haniel. The valuation of the startup rises into the three-digit million range as a result of the capital increase.
We are delighted to have a number of renowned investors in our board that are committed to our future strategy and continue to support Sdui's ambitions to scale in Europe. With a revenue growth of more than 300 percent since the initial Series A in March 2021, Sdui has been able to prove how much more potential our startup's business model offers. These investments are building the bridge towards profitability, giving us additional confidence to execute our strategy in the current financial market environment.

Daniel Zacharias, founder and CEO of Sdui
We've been beyond impressed with the team's ability to build a market-leading cloud operating system for the ever so important process of bringing our school system online. Sdui's strong and capital-efficient growth made doubling-down a no brainer.

Felix Klühr, Partner at HV Capital, Germany's leading all-stage investor
Among the Series A investors was also Haniel, the European family-owned purpose-driven investor, whose goal is to build up enkelfähig companies that outperform with sustainable business models:
We see our involvement as an absolutely solid investment in a comparatively young but already extremely professional company with a clear USP for users in a huge market and with a promising strategy for the future.

Philipp Göhre, Lead Growth Capital at Haniel
High-Tech Gründerfonds (HTGF) and edtech VC Brighteye Ventures also increased their investments.
At Brighteye, we believe in backing strong founders with the potential to build the future education technology leaders of Europe. In Sdui, with its founder Daniel, we see a company and vision that is addressing a large enough pain point in Europe's education infrastructure to build an international category leader. Sdui has the potential to transform educational institutions from within, improving efficiencies, communication, the safe handling of data and the supply of all manner of digital tools and products in a way that few companies can, to be THE digital backbone of European education.

Alex Spiro Latsis, Partner at Brighteye
Since our seed investment in 2019, Sdui has impressively managed to establish itself as a leading player in the German market. The company has also laid a strong foundation for further international growth and is well on its way to becoming the leading European provider in the field of communication and administration in educational institutions. We are therefore pleased to further support the team around CEO Daniel Zacharias in this financing round and to double down on our investment in the company.

Dr Maurice Kügler, Senior Investment Manager at HTGF
A new addition to Sdui's investors is VC and private equity professional Dr. Michael Hinderer. His entrepreneurial successes include the co-founding of APAX, GCA Altium and the climate start-up 1KOMMA5°. Furthermore, Hinderer brings decades of experience with internationalization, among other things, to the board.
Finally, the growth debt investor Kreos Capital is providing further growth capital for the continuation of our inorganic expansion strategy as part of the Series A extension.
Solution for digital education
We see easy access to education as one of the greatest challenges of our time and an essential requirement for Europe's future. Our conviction is Sdui will be the digital provider of an innovative operating system that leverages the digitization processes of schools and day care centres for both public and private providers.

Daniel Zacharias founder and CEO of Sdui
Founded in 2018, the Sdui Group today comprises companies in Germany, Switzerland and Belgium with a total of around 170 employees and is active in another 4 countries, including Italy and Spain. Currently, more than 10,000 educational institutions all over Europe are using the solution.
---
About Sdui
Sdui simplifies communication and organisation at schools and daycare centres. The platform's purpose is to connect teachers, educators, parents and children with each other through smart functions. Using Sdui reduces the administrative workload and frees up time for the essential mission of the institutions: providing the best possible education. Sdui offers GDPR-compliant solutions, with functions such as chat, video calls, cloud, timetable or translations, that are specifically tailored to the needs of schools and daycare centres.
The Sdui Group was founded in 2018 as a GmbH (limited liability company) in Koblenz (Germany) and is now one of the fastest-growing startups in the German EdTech industry. As a reliable partner, it guides educational institutions as well as responsible authorities and ministries through the digitalisation process and develops the operating system for digital schools and daycare centres.
With currently 170 employees, the Sdui Group is represented in Germany, Belgium and Switzerland as well as four other European countries. A total of around 10,000 educational institutions currently use the platform (as of January 2023).
Press contact Sdui
Anna Ferdinand
Head of PR & Communications
+49 261 13490865
anna.ferdinand@sdui.de
About HV Capital
Since 2000 HV Capital has invested in Internet and technology companies through various generations of funds and is one of the most successful and financially strongest early-stage and growth investors in Europe.
HV Capital has already invested in around 225 companies, including Zalando, DeliveryHero, FlixMobility, Depop and SumUp. The company supports startups with capital between €500,000 and €50 million. This makes HV Capital one of the few venture capitalists in Europe that can finance startups through all growth phases.
About Brighteye
Brighteye Ventures is a leading European Edtech venture capital fund. Leveraging deep experience and relationships in tech, education, media, and VC. Looks for exciting startups at the intersection of learning, entertainment and creativity to empower and expand the frontiers of human potential. Investing at Seed and Series A stages, we help portfolio companies refine product, build partnerships and scale across geographies. Brighteye VC are looking for entrepreneurs that use technology and industry knowledge to build competitive businesses that can become global leaders.
About Haniel
Franz Haniel & Cie. GmbH manages a portfolio of independent companies with the goal to create value for generations as Europe's leading purpose-driven investor. To this, Haniel aligns its portfolio strictly "enkelfähig," i.e.: along clear sustainability and performance criteria. The companies are managed based on a common business model – the Haniel Operating Way (HOW) – and share a performance-oriented culture. Currently, the Haniel portfolio comprises seven investments: BauWatch, BekaertDeslee, CWS, Emma – The Sleep Company, das kinderzimmer, ROVEMA and TAKKT. In addition, Haniel manages financial stakes in CECONOMY and Optimar as well as minority stakes in young, high-growth companies. In 2021, the Haniel Group employed 20,700 people and generated sales of EUR 3.7 billion. The company is 100 percent family-owned and has been based in Duisburg since its foundation in 1756.
About High-Tech Gründerfonds
The seed investor High-Tech Gründerfonds (HTGF) finances tech start-ups with growth potential and has supported over 690 start-ups since 2005. With the launch of its fourth fund, HTGF now has over 1.3 billion euros under management. Its team of experienced investment managers and start-up experts support young companies with expertise, entrepreneurial spirit and passion. HTGF's focus is on high-tech start-ups in the fields of digital tech, industrial tech, life sciences, chemistry and related business areas. To date, external investors have injected more than 4.5 billion euros of capital into the HTGF portfolio via more than 2,000 follow-on financing rounds. In addition, HTGF has already successfully sold shares in more than 160 companies.
Fund investors in this public-private partnership include the German Federal Ministry for Economic Affairs and Climate Action, KfW Capital and the Fraunhofer-Gesellschaft along with over 40 companies from a wide range of industries.
Media contact
Stefanie Grüter, Partner Communications & Relations
s.grueter@htgf.de
T.: +49 228 – 82300 – 188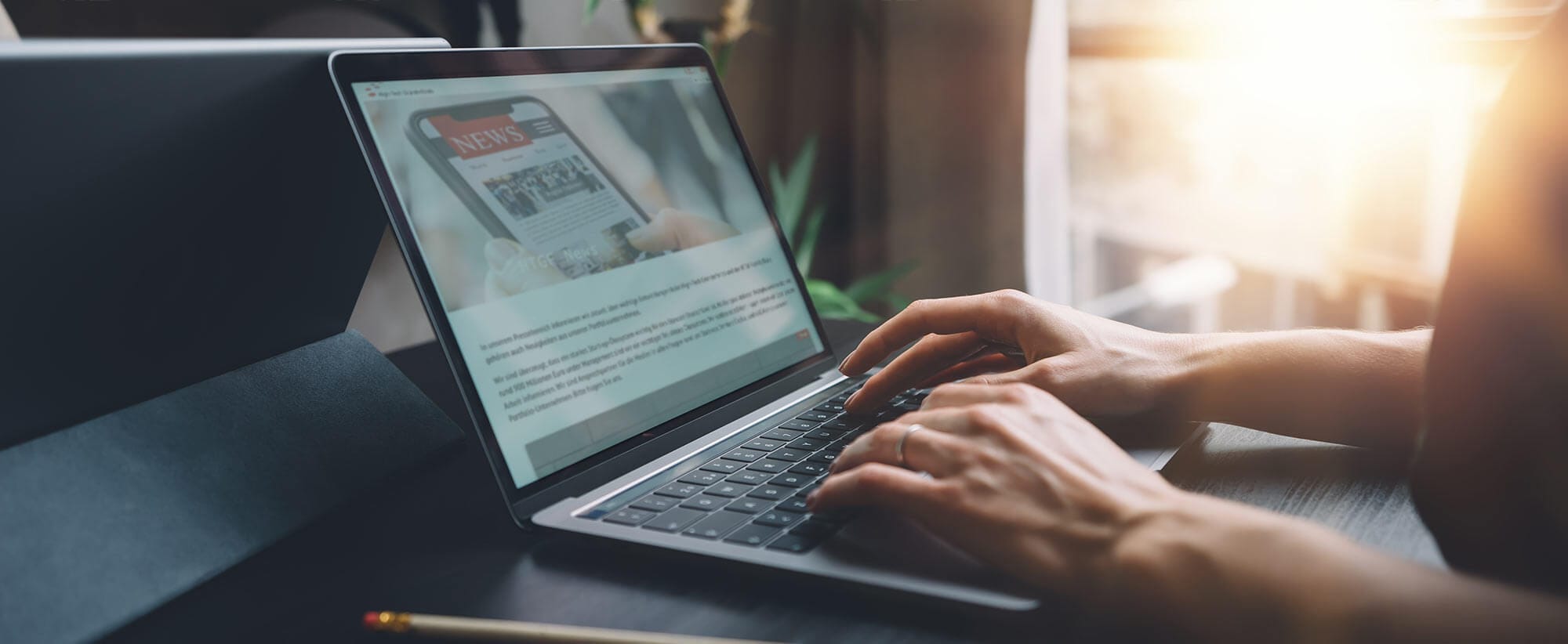 Stay up to date
Subscribe now and receive the latest press releases on investments and other news from High-Tech Gründerfonds. We inform you about important developments at HTGF and provide you with interesting news from our portfolio. Whether it's a successful exit, a new exciting investment or HR news – you'll be the first to know!