RAIDBOXES receives seed funding to shake up the German webhosting market
August 30, 2016
Backed up with an investment by High-Tech Gründerfonds (HTGF), three entrepreneurs from Münster seek to revolutionize the German webhosting market. RAIDBOXES is specialized in WordPress and offers a service that makes hosting fast, secure and more convenient.
WordPress is the most popular content management system (CMS) in the world, powering blogs, e-commerce sites and online media. An estimated 26 percent of all websites rely on it, including the New York Times, TechCrunch and NASA. RAIDBOXES is specialized in WordPress hosting and provides a service for internet professionals, webdesigners and internet agencies that optimizes their websites and reduces administrative and technical working hours.
"Our customers are people who use WordPress to earn money or to market their businesses. We offer them a service that takes care of all the hosting issues so that they can focus on blogging, selling their products and building their brands", says Torben Simon Meier, founder and CMO of RAIDBOXES.
"In the US and the United Kingdom WordPress hosting already is a successful business model. The HTGF investment now enables us to bring specialized CMS hosting to Germany and Europe. Of course we need to adapt it to the needs of European internet professionals and evolve our service to provide an ever better and convenient experience", explains Meier's co-founder Johannes Benz.
"Our investment is mainly used to fuel RAIDBOXES' product development. Especially new plans, for example e-commerce and high traffic plans that address news market segments, are extremely promising", says Niklas Raberg, Investment Manager at HTGF.
Benz and Meier developed the idea for RAIDBOXES in 2015. After they teamed up with their third founder, Marcel Gleis, the technical implementation gained traction. Gleis is a successful entrepreneur and computer scientist. He has been CEO of his own company netzprofis GmbH & Co. KG for ten years. With 15 employees Gleis developed web-based applications for companies of all sizes, for example Tipico. Benz and Meier had been managing their Fintech startup "Cleap" for two years, before they started their own internet agency "gutado" in 2014. Benz graduated in Business Administration at the University of Münster in 2009. Meier is a certificated media designer.
About RAIDBOXES
RAIDBOXES offers convenient, fast and secure managed WordPress hosting from Germany. Our customers are internet professionals who value good design and high usability. Founded in 2016, we provide an all-round service that makes hosting as convenient as possible. RAIDBOXES customers have more time to invest in creating websites, selling products or marketing their brands.
Contact:
RAIDBOXES GmbH
Jan Hornung
Königsstraße 32-33
D-48143 Münster
Fon: +49 0251 1498 2000
Mail: jan@raidboxes.de
https://raidboxes.de | https://twitter.com/raidboxes | https://www.facebook.com/raidboxes
About HTGF
High-Tech Gründerfonds invests in young, high potential high-tech start-ups. The seed financing provided is designed to enable start-ups to take an idea through prototyping and to market launch. Typically, High-Tech Gründerfonds invests EUR 600,000 in the seed stage, with the potential for up to a total of EUR 2 million per portfolio company in follow-on financing. Investors in this public/private partnership include the Federal Ministry of Economics and Energy, the KfW Banking Group, as well as strategic corporate investors including ALTANA, BASF, Bayer, B. Braun, Robert Bosch, CEWE, Daimler, Deutsche Post DHL, Deutsche Telekom, Evonik, Lanxess, media + more venture Beteiligungs GmbH & Co. KG, METRO, Qiagen, RWE Innogy, SAP, Tengelmann and Carl Zeiss. High-Tech Gründerfonds has about EUR 576 million under management in two funds (EUR 272 million HTGF I, EUR 304 million HTGF II).
Contact:
High-Tech Gründerfonds Management GmbH
Niklas Raberg, Investment Manager
Schlegelstr. 2
53113 Bonn
Tel.: +49.228.823001.00
Fax: +49.228.823000.50
n.raberg@htgf.de
www.high-tech-gruenderfonds.de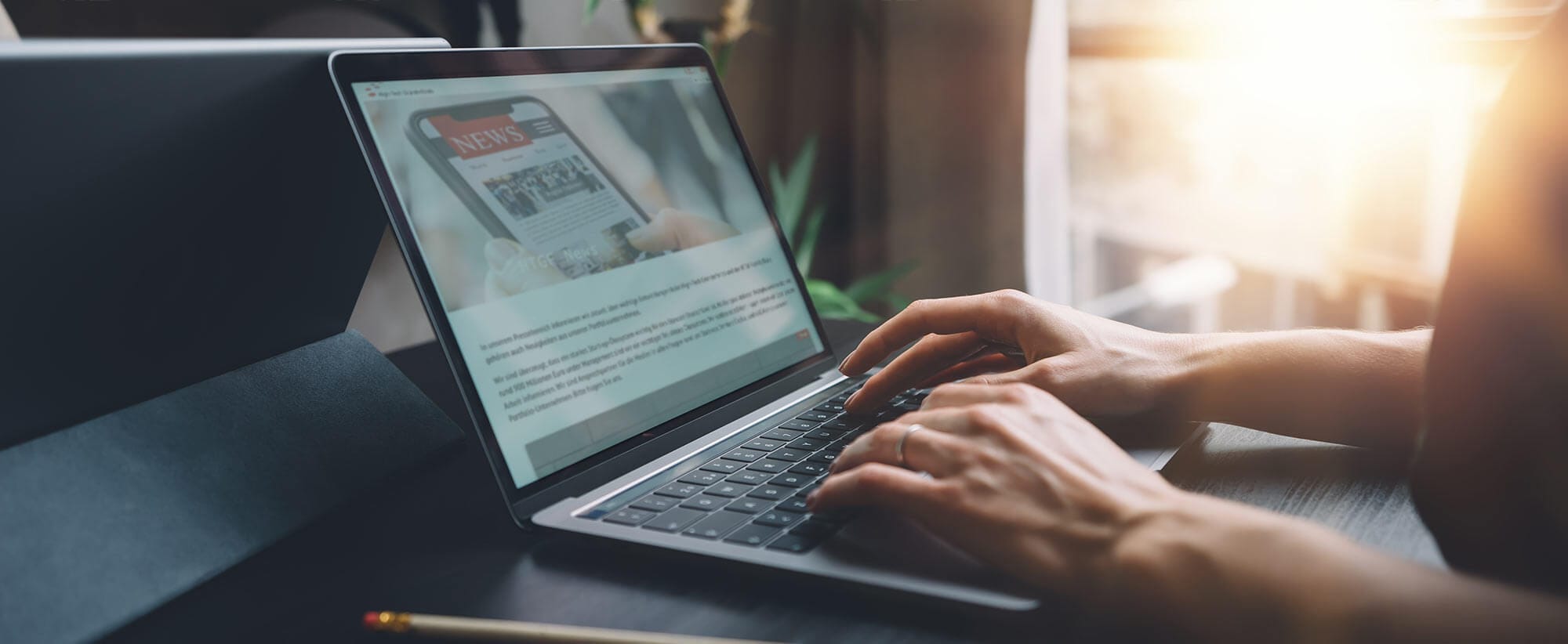 Stay up to date
Subscribe now and receive the latest press releases on investments and other news from High-Tech Gründerfonds. We inform you about important developments at HTGF and provide you with interesting news from our portfolio. Whether it's a successful exit, a new exciting investment or HR news – you'll be the first to know!