PressMatrix receives 2.5 million euro in series A investment
June 11, 2013
The digital publishing providers PressMatrix (www.pressmatrix.de) successfully closed a new round of financing. In addition to existing investors HTGF, LBBW Venture and Vilitas, the Berlin based company can now call PDV Inter-Media Venture GmbH their new strategic investor. The new capital in the amount of 2.5 million euros will allow PressMatrix to reinforce its existing market leadership in Germany as well as support further international expansion. Founded in 2011, the company has steadily grown and currently provides publishers with their services in the U.S., UK, Ireland, Poland and Brazil. Further countries are planned for the near future.
"The PressMatrix team has built an attractive offer for the publishing world. We are pleased that we can now actively support further growth," stated Renate Dempfle, Managing Director of PDV Inter-Media Venture GmbH.
"The significant potential within the target markets and the strong, experienced management team makes us believe that PressMatrix will become a real success story," expressed Matthias Götz, Investment Manager of LBBW Venture.
The HTGF stock investor who has again invested in PressMatrix this round also believes in the company's great potential. "This new commitment of the PDV along with the ongoing commitment of existing investors further demonstrates the operational excellence of PressMatrix as well as a great importance for the publishing world," said Romy Schnelle, Senior Investment Manager of HTGF.
"Our technology helps publishers reach new digital markets in the mobile industry. Through investments, we can further develop our technology to provide publishers innovative upgrades and additional services to monetize their content," expressed Daniel Hoepfner, founder and CEO of PressMatrix. "We also have a strong, strategic partnership with PDV Inter-Media Venture GmbH which allows us to sustain our position as the market leaders in Germany and to expand into new international markets."
Thanks to the technology of PressMatrix, publishers are now equipped with the possibility of the ever increasing content digitization, enabling them to adapt to the needs of their target groups and the associated changes in the market. The simple and automated solution allows every type of publication to be accessible and marketed on mobile devices such as iPads, other tablets, and smartphones. Publishers can achieve their goals effortlessly, reaching additional users without any initial project costs or integration processes.
About PressMatrix
PressMatrix (www.pressmatrix.de) is a technical service provider that allows publishers and companies to distribute magazines and newspapers as applications for tablets and mobile devices. The company has developed a swift and automated solution that makes print publications available for mobile devices running on iOS and Android operating systems. PressMatrix draws on a hybrid technology approach in that it provides the usual reading experience of printed magazines while utilizing the manifold possibilities inherent to the mobile medium. PressMatrix was established in 2011 by Daniel Höpfner, Jens Gützkow und Christian Marsch, and now includes 35 employees.
Press Contact: Sabrina Rymarowicz | +49.30.2576205-23 | presse@pressmatrix.de
About PDV Inter-Media Venture GmbH
PDV Inter-Media Venture GmbH is a subsidiary of the Media Group Pressedruck which invests in growth companies. Their focus includes media related deals that display innovative business models and good growth prospects, targetting independent brands within national and international markets. They do not consider themselves as pure investors,  but rather use their resources in projects that provide valuable synergies with the media group.
About High-Tech Gruenderfonds
High-Tech Gruenderfonds invests in young, high potential high-tech start-ups. The seed financing provided is designed to enable start-ups to take an idea through prototyping and to market launch. Typically, High-Tech Gruenderfonds invests EUR 500,000 in the seed stage, with the potential for up to a total of EUR 2 million per portfolio company in follow-on financing. Investors in this public/private partnership include the Federal Ministry of Economics and Technology, the KfW Banking Group, as well as strategic corporate investors including ALTANA, BASF, B. Braun, Robert Bosch, CEWE Color, Daimler, Deutsche Post DHL, Deutsche Telekom, Evonik, Lanxess, media + more venture Beteiligungs GmbH & Co. KG, METRO, Qiagen, RWE Innogy, SAP, Tengelmann and Carl Zeiss. High-Tech Gruenderfonds has about EUR 573.5 million under management in two funds (EUR 272 million HTGF I, EUR 301.5 million HTGF II).
Contact:
High-Tech Gründerfonds Management GmbH
Romy Schnelle
Senior Investment Manager
Schlegelstraße 2
53113 Bonn
Tel.: + 49 228 823001-00
info@high-tech-gruenderfonds.de
www.high-tech-gruenderfonds.de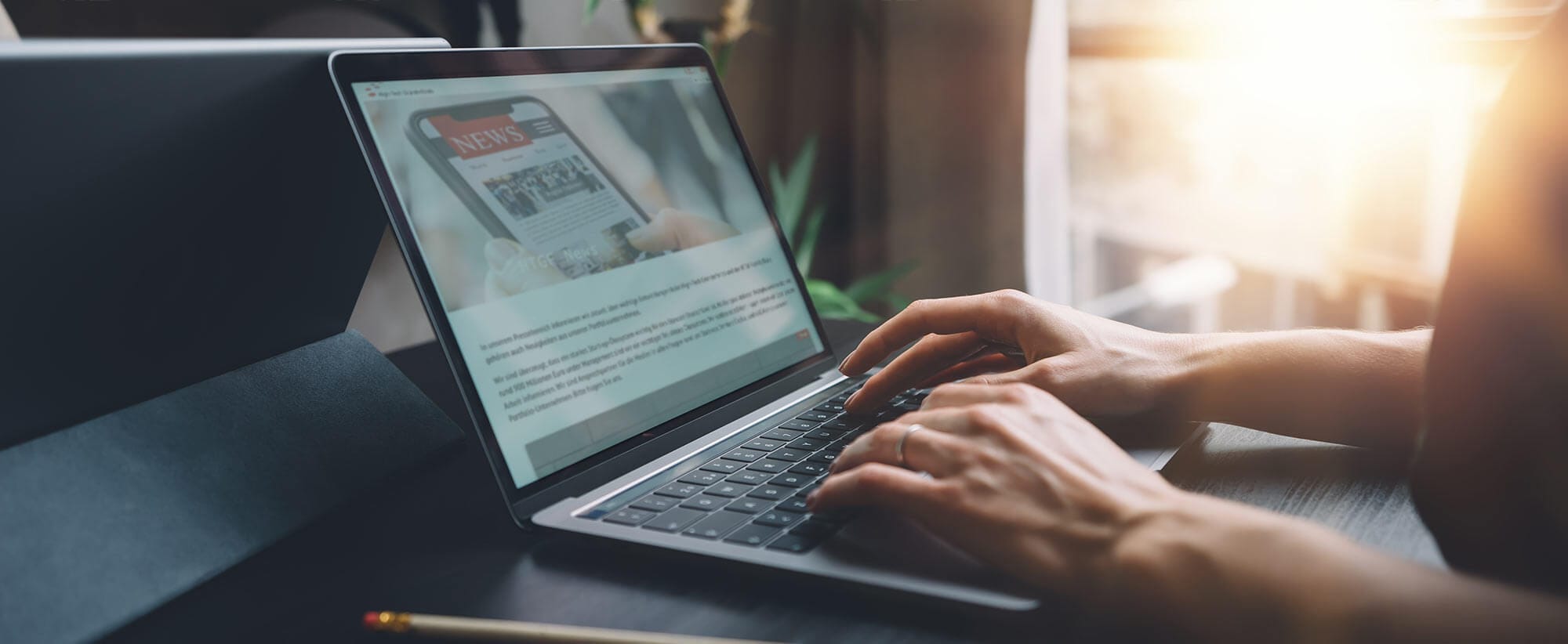 Stay up to date
Subscribe now and receive the latest press releases on investments and other news from High-Tech Gründerfonds. We inform you about important developments at HTGF and provide you with interesting news from our portfolio. Whether it's a successful exit, a new exciting investment or HR news – you'll be the first to know!