Alentis
Alentis Therapeutics discovers and develops novel medications to treat advanced liver diseases, such as liver fibrosis, cirrhosis and liver cancer (hepatocellular carcinoma, HCC).
Alentis has in-licensed platform technologies and monoclonal antibodies which are the result of more than a decade of research from the University of Strasbourg and Inserm, the French National Institutes of Health and the Mount Sinai Hospital, New York.
The portfolio is based on profound knowledge and expertise in liver disease, unique patient-derived model systems and the discovery of a novel, very fundamental mechanism of action underlying these diseases.
Alentis has lead monoclonal antibodies which show consistent compelling efficacy and safety in patient-derived cell and animal models.
Furthermore, Alentis has a proprietary discovery platform enabling fast-track discovery and development of compounds and targets that are relevant in the pathology of late stage liver disease and carcinogenesis.
Press releases
Press
13. April 2023
Alentis Therapeutics closes $105 million Series C funding to advance transformational medicines for Claudin-1
Proceeds will fund: Clinical programs ALE.F02 and ALE.C04 – two first-in-class anti-Claudin-1 (CLDN1) antibodies for organ fibrosis and CLDN1 positive tumors The platform to engineer CLDN1 antibody drug conjugates (ADC) and bispecific antibodies Basel, Switzerland – 13 April 2023, Alentis Therapeutics ("Alentis"), the Claudin-1 (CLDN1) company, is a clinical-stage biotech company developing breakthrough treatments for organ fibrosis and CLDN1 positive tumors. Today, A
Press
15. June 2021
Alentis Therapeutics Raises USD 67 Million in Series B Financing
Funding to Advance Pipeline of Anti-fibrotic Molecules into the Clinic Basel, Switzerland and Strasbourg, France, 15 June 2021 – Alentis Therapeutics, the Swiss biotech developing breakthrough treatments for fibrotic diseases, today announced that it has raised USD67 (CHF60) million in a Series B financing round. The funding will be used primarily for proof-of-concept clinical trials of Alentis' first in class, Claudin-1 targeting, anti-fibrotic molecules in advanced liv
Press
30. April 2019
ALENTIS Therapeutics launches, raising CHF 12.5m in a Series A to develop novel therapeutics in advanced liver disease and cancer
ALENTIS Therapeutics ("ALENTIS"), a Swiss-French biotech company developing novel therapeutics in advanced liver disease and cancer, announced today the completion of a Series A financing of CHF 12.5million (Euro 11.1m; USD 12.5m). The Swiss venture capital firms BioMedPartners and BB Pureos Bioventures co-led the round and were joined by BPI France, Schroder Adveq and the German High-Tech Gründerfonds (HTGF). Markus L.E. Ewert, PhD, MBA has joined the company as Chief Executive Officer. M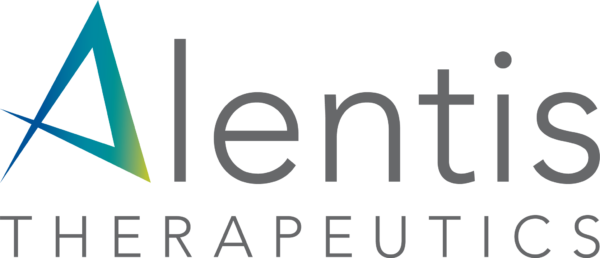 Info & Contact
markus.ewert@alentis.ch
Web:
Address
Alentis Therapeutics AG
Hochbergstrasse 60C
4057 Basel
Switzerland
In portfolio
12. Apr 2019
Sector