Karlsruhe-based AI testing start-up retest secures six-figure seed investment by High-Tech Gründerfonds (HTGF)
March 25, 2019
Innovative technology solves problems with software tests through an AI-supported and agile automation solution
Today's software systems are complex, and many internal dependencies remain unclear. As a result, changes to the software lead to undesired side effects that often go unnoticed, i.e. an existing and already tested functionality is impaired. In order to prevent such regressions, software must be tested again and as completely as possible after each change. Previous automation solutions only allow manually programmed tests to run automatically. This is usually not economical due to the high effort involved in creating and maintaining the tests. Against this background, 3/4 of all regression tests in practice are executed manually instead of automatically. This is why software testing and test automation are often described as the biggest bottleneck in software development.
retest wants to solve this problem with the help of a new testing paradigm called Difference Testing. The retest software automatically detects changes and makes automated tests robust and easy to maintain by means of a so-called 1-click maintenance. Using AI, retest also enables tests to be generated automatically, thus reducing time and costs.
"The HTGF investment allows us to make our approach available as an open source product to a wide range of developers and testers. Our goal is to establish this paradigm as a new standard in test automation," says Dr. Jeremias Rößler, CEO and founder of retest GmbH.
retest was founded by a technology-driven team. Martin Vietz, co-founder and CTO has more than 10 years of experience as a software developer and technical project manager. Jeremias Rößler holds a doctorate in the application of AI in test automation and software engineering.
Daniela Bach, Investment Manager of High-Tech Gründerfonds: "retest solves a major problem in software development and thus addresses a large market potential. The innovative retest solution and the strong founders convinced us, and we are very happy to welcome the team to the HTGF portfolio".
About retest
Founded in 2017, retest is a software startup that will make GUI testing as simple, useful and efficient as possible. It uses the revolutionary paradigm of Difference Testing together with smart algorithms and AI to create innovative testing solutions.
Contact
ReTest GmbH
Whitney Carmichael
+49 721-72380108
whitney.carmichael@retest.de
About High-Tech Gründerfonds Management GmbH
High-Tech Gründerfonds (HTGF) is a seed investor that finances high-potential, technology-driven start-ups. With a total investment volume of 892.5 million euros via three funds and an international partner network, the HTGF has already established more than 500 start-ups since 2005. The team of experienced investment managers and start-up experts supports the development of young companies with expertise, entrepreneurial spirit and passion. HTGF focuses on high-tech start-ups in various industries including software, media, internet, hardware, automation, healthcare, chemistry and life sciences.
To date, external investors have contributed more than EUR 2 billion to the HTGF portfolio through around 1,400 follow-on financing rounds. In addition, the HTGF has successfully sold investments in more than 100 companies. Investors in this public-private partnership are the German Federal Ministry of Economics and Energy, KfW Bankengruppe and Fraunhofer-Gesellschaft e.V., as well as ALTANA, BASF, BAYER, B.Braun, Boehringer Ingelheim, Robert Bosch, BÜFA, CEWE, Deutsche Post DHL, Dräger, Drillisch AG, EVONIK, EWE AG, Haniel, Hettich, Knauf, Körber, LANXESS, media + more venture Beteiligungs GmbH & Co. KG, PHOENIX CONTACT, Postbank, QIAGEN, RWE Generation SE, SAP, Schufa, Schwarz Gruppe, STIHL, Thüga, Vector Informatik, WACKER and Wilh. Werhahn KG.
Contact
High-Tech Gründerfonds Management GmbH
Daniela Bach
Schlegelstrasse 2
53113 Bonn, Germany
T: +49 228 82300-154
d.bach@htgf.de
www.htgf.de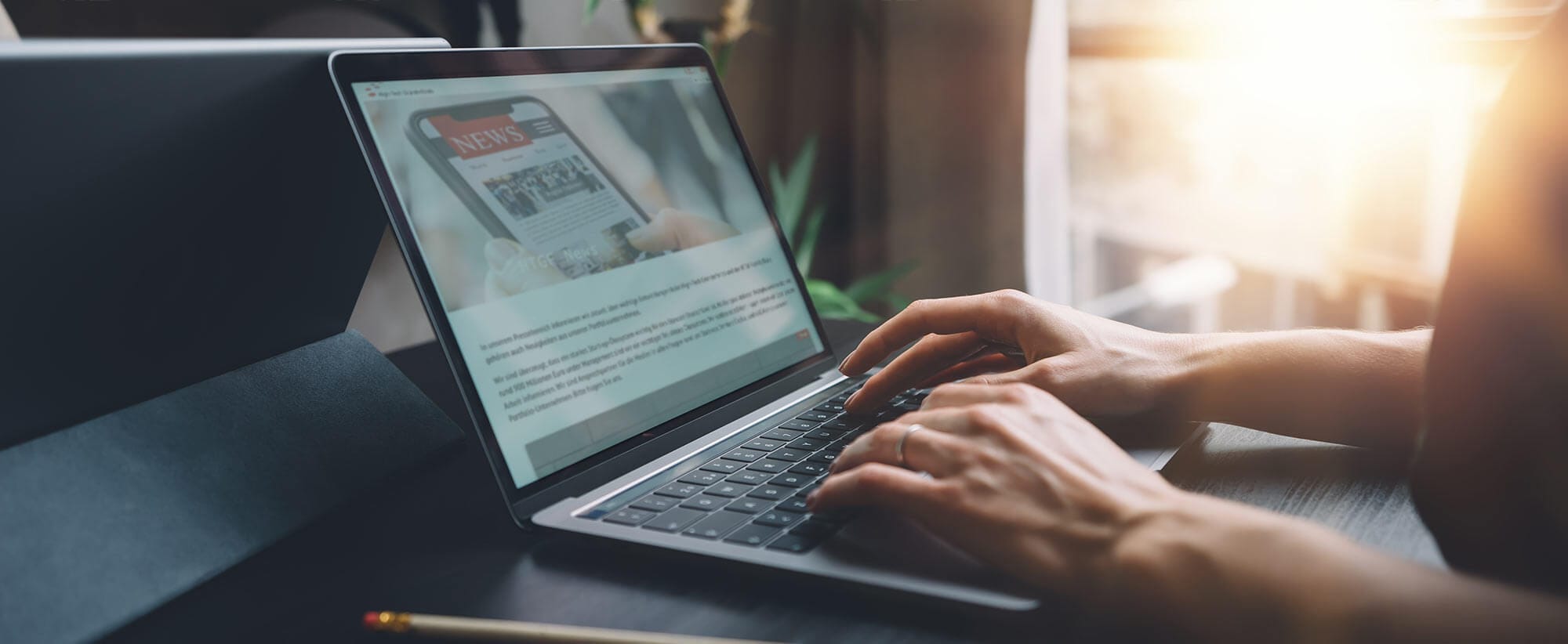 Stay up to date
Subscribe now and receive the latest press releases on investments and other news from High-Tech Gründerfonds. We inform you about important developments at HTGF and provide you with interesting news from our portfolio. Whether it's a successful exit, a new exciting investment or HR news – you'll be the first to know!