JUNIQE Raises €14m to Become Europe's Leading Marketplace for Curated and Design-led Art
June 22, 2016
JUNIQE, Europe's leading marketplace for curated art from around the world, has raised €14m in an investment round led by Highland Europe, alongside previous investors Vorwerk Ventures, High-Tech Gründerfonds and Redalpine.
From wall art to zeitgeist lifestyle products, JUNIQE connects artists and designers with individuals who are looking to express their personal style and passion for art. Launched in 2014, the Berlin-based startup already ships to thirteen countries across Europe, generating over 40% of its revenue outside Germany. Following year-on-year revenue growth of 500% in 2015, co-founders Lea Lange, Marc Pohl and Sebastian Hasebrink expect a threefold increase in revenues this year, meaning that JUNIQE is on track to becoming Europe's market-leading online destination for curated and design-led art.
The founding team plan to use the investment primarily to underpin further growth and expansion across the European market and double-down on investments in technology and product, to offer the best and most effective toolkit for artists and art lovers alike.
"We believe there is extraordinary potential for growth in the European market, as illustrated by our experience in France", says JUNIQE co-founder and Managing Director Lea Lange. "It was only last autumn that we launched in France, on juniqe.fr, and not even a year later, we are generating over 15% of our revenue from the French market."
"Wherever JUNIQE launches a new domain, we are greeted by fans, who are passionate about discovering artists and designers from all over the world, and feel empowered to express their individuality through our curated art and lifestyle products."
Breaking boundaries
"We are glad to have accompanied JUNIQE's excellent team since the seed stage and are looking forward to establish the company as a European market leader", says Chiara Sommer, Investment Manager at HTGF.
Aside from the focus on international, sustainable growth, JUNIQE's leadership team will use the investment to ensure its customers receive an evermore personalised shopping experience. In the future, art enthusiasts will be able to discover and shop for their favourite designs, using an interactive tool which will enable them to see what their choices will look like when they are up on a wall – before making the final decision on which artwork to purchase. In addition, they will also receive a more immersive shopping experience that is curated and built around their specific taste.
The brand is also heavily focused on inviting its customers to be a part of JUNIQE's growing creative community, adds Lea Lange. "The impact of our curated collections, social media and editorial magazine on how individuals experience and purchase art online is huge. We tell the stories behind our artists and their designs to inspire our customers with creative content." Whether they are at home or on the go, the community is increasingly engaged in JUNIQE's content, with more than 55% of the platform's traffic now being generated from mobile devices.
About JUNIQE
JUNIQE is the Berlin-based online destination for eclectic, popular wall art, fashion, living and home products. Founded in January 2014 by Lea Lange, Sebastian Hasebrink and Marc Pohl, the online store has experienced rapid growth since first going live. Today, the team consists of over 60 art-obsessed and creative e-Commerce professionals. Through 7 localised domains JUNIQE delivers art and lifestyle products to 13 different countries across Europe, and is working on expanding to many more.
JUNIQE has made it its mission to make exciting and popular art available to everyone, with the vision 'Art. Everywhere'. Every week, a hand-picked selection of emerging artists from around the world is invited to sell their work in the online store. The community of over 600 artists includes names such as Ruben Ireland, Ale Giorgini and Leigh Viner.
By telling the artists' stories and curating collections on a regular basis, JUNIQE empowers its customers to add art to their lives and inspires them to express their individuality. In addition to wall art, the designs are also available on select apparel, living and home products.
Press contacts:
JUNIQE
Katja Meincke
E-Mail: Katja@juniqe.com
Tel:: +49 163 258 55 63
STILGEFLÜSTER
PR agency
Juliane Broß
Große Elbstraße 145 e
22767 Hamburg
Tel: 040-20 93 48 230
E-Mail: juliane@stilgefluester.net
Web: www.stilgefluester.net
About Highland Europe
Highland Europe is exclusively focused on Growth Stage internet, mobile and software businesses. Launched in 2012 and with over €580m ($640m) in Assets Under Management across two funds, the firm's origins were as the European operations of Highland Capital Partners, a US VC firm. Highland Europe is based in London and Geneva and its current portfolio includes MatchesFashion.com, WeTransfer, GetYourGuide, eGym, NewVoiceMedia, and Malwarebytes among many others.
For more information, visit Highland's website at https://www.highlandeurope.com/
About High-Tech Gruenderfonds
High-Tech Gruenderfonds invests in young, high potential high-tech start-ups. The seed financing provided is designed to enable start-ups to take an idea through prototyping and to market launch. Typically, High-Tech Gruenderfonds invests EUR 600,000 in the seed stage, with the potential for up to a total of EUR 2 million per portfolio company in follow-on financing. Investors in this public/private partnership include the Federal Ministry of Economics and Energy, the KfW Banking Group, as well as strategic corporate investors including ALTANA, BASF, Bayer, B. Braun, Robert Bosch, CEWE, Daimler, Deutsche Post DHL, Deutsche Telekom, Evonik, Lanxess, media + more venture Beteiligungs GmbH & Co. KG, METRO, Qiagen, RWE Innogy, SAP, Tengelmann and Carl Zeiss. High-Tech Gruenderfonds has about EUR 576 million under management in two funds (EUR 272 million HTGF I, EUR 304 million HTGF II).
Contact:
High-Tech Gründerfonds Management GmbH
Chiara Sommer
Schlegelstraße 2
53113 Bonn
Tel.: +49 228 823001-00
Fax: +49 228 823000-50
c.sommer@htgf.de
www.high-tech-gruenderfonds.de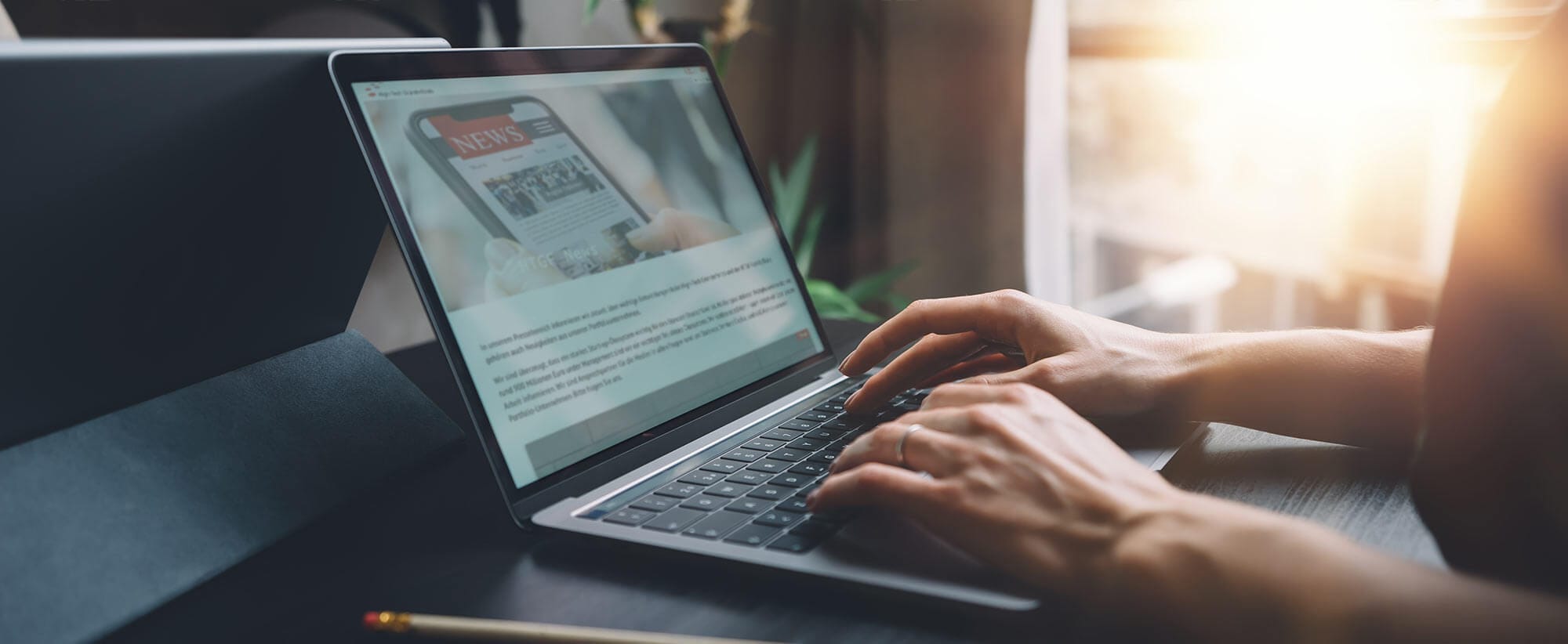 Stay up to date
Subscribe now and receive the latest press releases on investments and other news from High-Tech Gründerfonds. We inform you about important developments at HTGF and provide you with interesting news from our portfolio. Whether it's a successful exit, a new exciting investment or HR news – you'll be the first to know!