JUNIQE.com wins mass market for high-quality art in Europe
June 11, 2015
The online art market is growing rapidly: in the last year, the sector has expanded by 68%1, and it is expected to be worth 10 billion Euros by 2020². This growth is reflected in the marketplace for affordable art, JUNIQE, which has been growing at a rate of 60% a month since its launch in January 2014.
Investors have picked up on this growth: the online art gallery has recently announced that it has received a Series A total investment of almost 5 million Euros from a new partner, Vorwerk Ventures, the venture capital arm of the Vorwerk Group, to compliment existing partners Redalpine, High-Tech Gründerfonds and CEWE. The existing investors are clearly convinced of the business model. Whilst there are places to buy art online that cater to expensive pieces for art collectors and vendors who sell uncreative work and posters of poor quality, JUNIQE has managed to create a new segment within the sector, in which high-quality, diverse artists from around the world can find an audience to purchase their work at an affordable price. JUNIQE has created a marketplace to service a demand, which is encapsulated in their slogan: Art. Everywhere.
JUNIQE works with hundreds of independent artists to create a collaborative and inspiring shopping environment. The customer is able to decide how they want their art – on the wall, on a t-shirt, on accessories, on stationary or in the home. Art Everywhere is the motto, and JUNIQE has taken it to heart, an ethos that has allowed them to create something brand new in the art marketplace from their offices in the heart of Berlin.
Chiara Sommer, Investment Manager at HTGF, says: "Since its start in January 2014 JUNIQE is on the right path to measure up our expectations to be the No. 1 retailer in the field of affordable art. The outstanding performance of the team will lead to an above-average growth in sales in 2015."
JUNIQE delivers to 14 European countries, with 40% of sales coming from outside of Germany. In the near future, customers in Switzerland, Sweden and Denmark will get a local online store in their own currency and with their own locally-optimised payment options.
This new investment into JUNIQE will allow the start-up to expand, adding a French-facing side to complement the existing German and English versions of their website. "We are making ourselves available for shoppers in France, Belgium and parts of Switzerland as a destination for affordable art and we are convinced that our business model works throughout Europe" said Lea Lange, co-founder and managing director. JUNIQE will also add to its existing staff, growing to at least 55 employees in 2015.
JUNIQE's DNA is its artists: JUNIQE's staff strictly curates and selects artists based on trends within the art world, the company's target audience and the JUNIQE brand identity. A wide variety of art is available, from collages, illustrations and photography to water colours and graphic design. Each artist has a personalised artist page, and artists are featured regularly in the JUNIQE online magazine and via video. This is tailored to suit the needs of the new generation of art and décor-lovers, who are largely under 35 years old, online-savvy and are looking for more than just posters, whilst still looking for something affordable.
JUNIQE has built up brand awareness through social networking: Facebook and Instagram contribute to a high level of collaboration between customers and artists, their works and the JUNIQE brand. Artist portraits, artist videos and in-depth features allow the customers to understand the backgrounds of the artists, building personal ties that help drive purchases on the site. With this new investment, the founders can now expand their marketing operations to wider offline activities in order to strengthen the consumer knowledge of the JUNIQE brand. They have already begun planning artist events and pop-up shops to achieve these goals.
Customers will also soon get an even better shopping experience, via an interactive tool that will allow them to combine their favourite motifs using input from JUNIQE's team of professional curators, allowing for a more intuitive and creative shopping experience.
JUNIQE has already achieved much in its short lifespan. In its first year, JUNIQE acquired the start-up stylemarks, and won investors such as Redalpine, High-Tech Gründerfonds, CEWE and German Startups Group for their seed round, as well as generating 7-figure sales. JUNIQE now represents more than 400 international contemporary artists and sells 9,000 artworks. This success is predicted to continue through 2015, with an expected sales growth of over 500%.
About JUNIQE
JUNIQE was founded by Lea Lange, Marc Pohl and Sebastian Hasebrink in Berlin, as a marketplace for affordable, creative art. With a focus on visual arts, JUNIQE has been offering works of art as posters, on canvas and as framed prints since their launch in January 2014. They also offer their artist's work on accessories, t-shirts and homeware. JUNIQE brings together artists and customers who were under-served by the existing affordable art market, and allows them to flourish under their new, curated marketplace, with new designs added to the site every day.
Press Contact:
Katja Meincke
katja@juniqe.com
+49 163 258 55 63
About High-Tech Gruenderfonds
High-Tech Gruenderfonds invests in young, high potential high-tech start-ups. The seed financing provided is designed to enable start-ups to take an idea through prototyping and to market launch. Typically, High-Tech Gruenderfonds invests EUR 500,000 in the seed stage, with the potential for up to a total of EUR 2 million per portfolio company in follow-on financing. Investors in this public/private partnership include the Federal Ministry of Economics and Energy, the KfW Banking Group, as well as strategic corporate investors including ALTANA, BASF, Bayer, B. Braun, Robert Bosch, CEWE, Daimler, Deutsche Post DHL, Deutsche Telekom, Evonik, Lanxess, media + more venture Beteiligungs GmbH & Co. KG, METRO, Qiagen, RWE Innogy, SAP, Tengelmann and Carl Zeiss. High-Tech Gruenderfonds has about EUR 576 million under management in two funds (EUR 272 million HTGF I, EUR 304 million HTGF II).
Contact:
High-Tech Gruenderfonds Management GmbH
Chiara Sommer
Schlegelstrasse 2
53113 Bonn
Phone: +49 (228) 823 001-00
Fax: +49 (228) 823 000-50
info@htgf.de
www.high-tech-gruenderfonds.de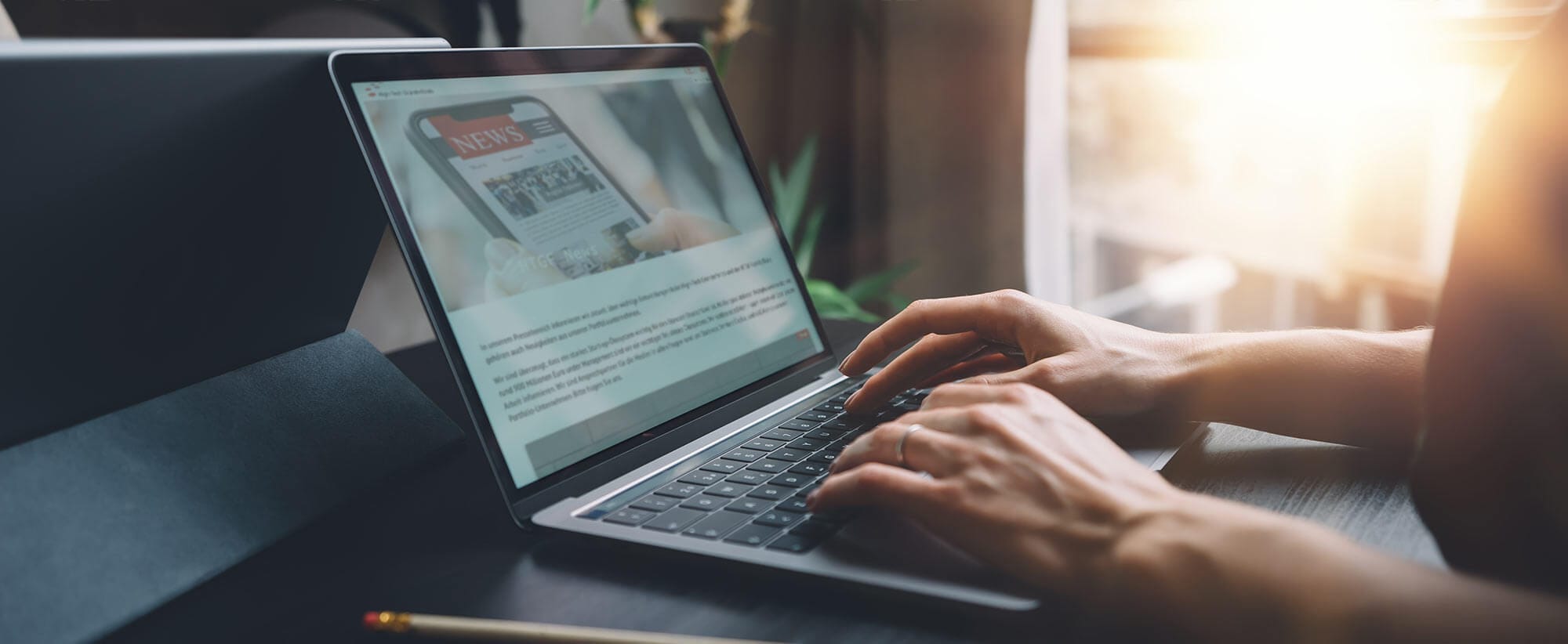 Stay up to date
Subscribe now and receive the latest press releases on investments and other news from High-Tech Gründerfonds. We inform you about important developments at HTGF and provide you with interesting news from our portfolio. Whether it's a successful exit, a new exciting investment or HR news – you'll be the first to know!