Industry 4.0 for carbon composites — Cevotec raises €1.75m seed financing
May 20, 2016
Munich-based Cevotec GmbH develops and sells production systems and software for the automated production of complex carbon composites (carbon fiber reinforced plastics, short: CFRP). With a fully digitized product development and an additive manufacturing process, Cevotec brings so-called Industry 4.0 technology, the smart combination of physical and digital systems, to the composites industry. It provides manufacturers with a powerful solution for the cost-efficient, high-quality series production of complex CFRP components. The spin-off from Technische Universität München gained the support of High-Tech Gründerfonds, Bayern Kapital and three business angels from the BayStartUP network for its first round of financing, with them investing €1.75 million in the high-tech start-up.
Components made from carbon fiber reinforced plastic (CFRP) are high in demand when products need to be light as well as strong. However, production is difficult and requires specialist expertise — many CFRP components are still made by hand to this very day. This is where Cevotec comes in with the Fiber Patch Placement technology, a solution that delivers innovation in process technology, production software, and composite technology. Complex components are built up with patches in an additive, fully automated process.
"The orientation of fibers in a component is key when it comes to quality and mechanical properties. With this patch technology, we have no restrictions on how the fibers are aligned in the component and can manufacture a complex fiber laminate in a fully automated, quality-controlled way — this is quite simply a first," says Felix Michl, Managing Director and the initiator of the spin-off from the Munich-based elite university. The digital product development process plays a key role for the success of the new technology, explains Dr. Neven Majic, co-founder and Head of Software Development. "We optimize the orientation and position of every single patch by using a high-performance software that significantly reduces the workload of the engineers in product development." The CFRP experts of Cevotec develop this software by themselves, drawing on over 16 years of experience in composites. The team can also rely on the experience and support of their mentor Professor Klaus Drechsler, Head of the Institute for Carbon Composites at Technische Universität München. He has been guiding both the development of the technology and the spin-off from the very start.
The team uses the investment primarily to advance the software and production system to series-production stage and realize the market entry. "We want to spark potential clients' interest in our patch technology and demonstrate the benefits it offers for their CFRP production. That is why we are immediately setting up a sales and marketing team to position the technology in the market and attract interested companies," explains co-founder and Managing Director Thorsten Groene.
"This production technology is very promising. The founders have done a remarkable job in turning technical innovation from a research project into a business model that works, and creating a company that is starting to generate significant revenues. Together with the experienced business angels from the BayStartUP network, we are providing not only the required capital, but also the relevant know-how that will lead Cevotec to sustainable success," says Dr. Ansgar Kirchheim, Senior Investment Manager at HTGF, commenting on the successful financing round.
About Cevotec
Founded 2015 in Munich, Cevotec offers the first production technology for carbon composites that works with patch laminates and empowers manufacturers to build complex parts in high volumes. The company develops and sells production systems, composite design software and offers development services for prototypes and serial products. Cevotec is a spin-off from the Institute for Carbon Composites of Technische Universtität München and is supported by the EXIST research transfer program, the European Space Agency and the accelerator programs Founder.org and TechFounders / UnternehmerTUM. For further information and high-definition images, please visit: https://cevotec.com/en/press-services/.
Contact:
Cevotec GmbH
Thorsten Gröne
Willy-Messerschmitt-Str. 1
82024 Taufkirchen b. München
Tel.: +49 89 2314 1650 i
nfo@cevotec.com
www.cevotec.com
About Bayern Kapital
Bayern Kapital GmbH, based in Landshut, was founded on the initiative of the Bavarian government in 1995. It is a wholly-owned subsidiary of the Bavarian LfA Förderbank. As the venture capital organization of the federal state of Bavaria, Bayern Kapital provides equity capital financing for the founders of young innovative technology companies in Bavaria. Bayern Kapital currently manages eleven investment funds with a total volume of around €340m. So far, it has invested more than €220m in around 240 innovative tech-based companies in various sectors, including life science, software & IT, medical technology, materials and new materials, nanotechnology and environmental­ technology. In this way, more than 5,000 long-term jobs in sustainable comp­anies have been created in Bavaria.
Contact:
Bayern Kapital GmbH
Bernd Schafberger
Ländgasse 135 a
84028 Landshut
Tel.: +49 871 9232 50
schafberger@bayernkapital.de
www.bayernkapital.de
About BayStartUP
BayStartUP is the Bavarian institution for company formation, financing and growth. It offers a broad spectrum of support services, ranging from the concept development stage to financing and the acceleration phase. BayStartUP's services are enabled by the Bavarian economy ministry and companies such as LfA Förderbank Bayern, HypoVereinsbank, Siemens and other sponsors. The BayStartUP financing network gives start-ups the opportunity to contact up to around 100 institutional investors and over 200 business angels. This makes BayStartUP's network of business angels and investors one of the biggest in Europe. Each year, around €20-30 million in seed and growth capital is arranged.
Contact:
BayStartUP GmbH
Larissa Kiesel
Agnes-Pockels-Bogen 1
80992 München
Tel.: +49 89 388 38 38 14
kiesel@baystartup.de
www.baystartup.de
About High-Tech Gründerfonds
High-Tech Gründerfonds invests in young, high potential high-tech start-ups. The seed financing provided is designed to enable start-ups to take an idea through prototyping and to market launch. Typically, High-Tech Gründerfonds invests EUR 600,000 in the seed stage, with the potential for up to a total of EUR 2 million per portfolio company in follow-on financing. Investors in this public/private partnership include the Federal Ministry of Economics and Energy, the KfW Banking Group, as well as strategic corporate investors including ALTANA, BASF, Bayer, B. Braun, Robert Bosch, CEWE, Daimler, Deutsche Post DHL, Deutsche Telekom, Evonik, Lanxess, media + more venture Beteiligungs GmbH & Co. KG, METRO, Qiagen, RWE Innogy, SAP, Tengelmann and Carl Zeiss. High-Tech Gründerfonds has about EUR 576 million under management in two funds (EUR 272 million HTGF I, EUR 304 million HTGF II).
Contact:
High-Tech Gründerfonds Management GmbH
Dr. Ansgar Kirchheim
Schlegelstraße 2
53113 Bonn
Tel.: +49 (228) 823 001-56
Fax: +49 (228) 823 000-50
info@high-tech-gruenderfonds.de
www.high-tech-gruenderfonds.de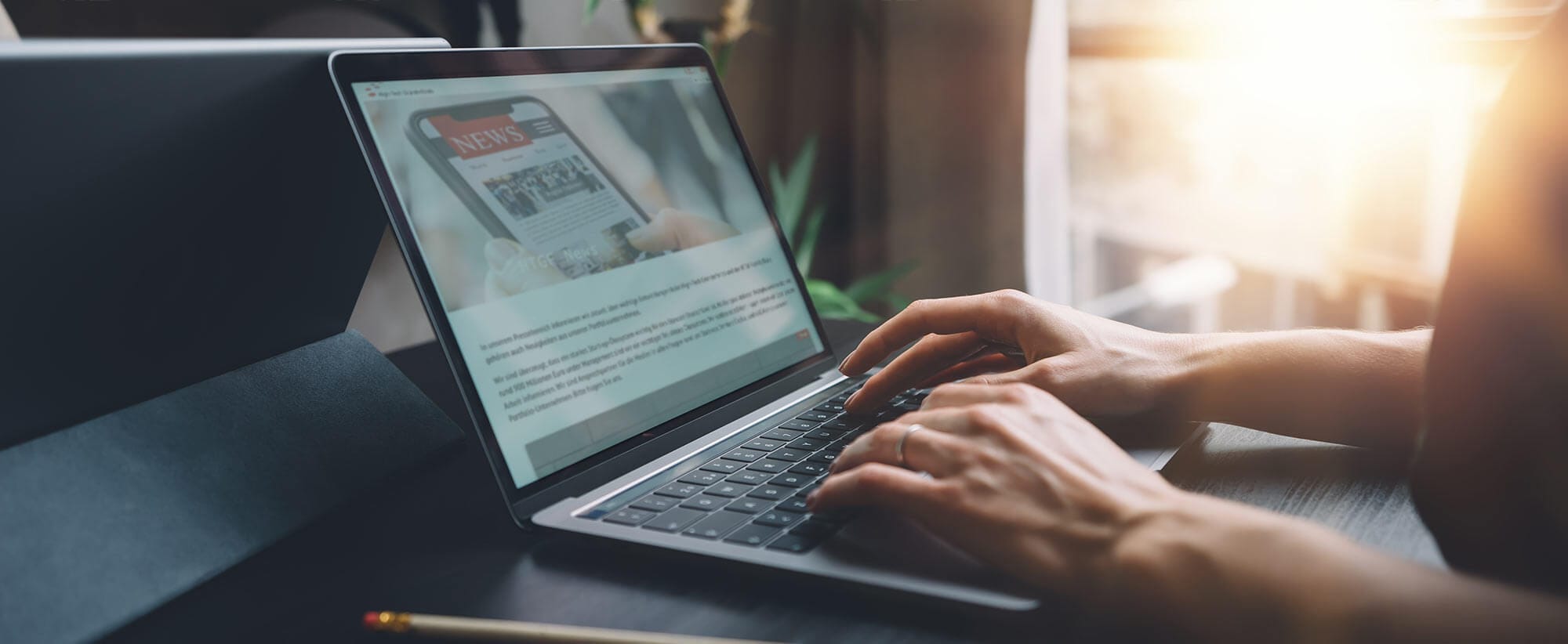 Stay up to date
Subscribe now and receive the latest press releases on investments and other news from High-Tech Gründerfonds. We inform you about important developments at HTGF and provide you with interesting news from our portfolio. Whether it's a successful exit, a new exciting investment or HR news – you'll be the first to know!