Expansion of a successful public–private partnership: seed investor High-Tech Gründerfonds to launch its next fund generation
June 22, 2021
After three successful funds and over 600 seed investments, High-Tech Gründerfonds (HTGF) is to launch its next fund generation, HTGF IV.
Structuring of the fund has already begun. The seed fund HTGF IV will complement the 'Zukunftsfonds' (Future Fund) modules with investment focused on the areas of digital tech, industrial tech, chemistry and life sciences.
"Confidence in HTGF is very high. It has been investing in young tech companies in Germany since 2005. We are delighted to be able to continue this success story," says Federal Minister for Economic Affairs Peter Altmaier, commenting on the planned funding round.
Bonn, 22 June 2021 – After the success of its first three funds, High-Tech Gründerfonds (HTGF) is now preparing to raise funding for its next generation. HTGF will thus expand its role as a stabilising element on the German venture capital market and continue to support the consistent flow of seed funding in Germany. HTGF IV will accompany start-ups from the fields of digital tech, industrial tech, chemistry and life sciences in the early-stage financing of their companies. At the same time, the seed investor – a successful public–private partnership – will place strong emphasis on the principle of networking. In addition to financing young start-ups, HTGF IV will bring together established companies and young innovative entrepreneurs to help strengthen Germany's standing as an innovation hub in the long term. The new seed fund will complement the 'Zukunftsfonds' (Future Fund) modules, which the Federal Government launched in March.
Ever since its creation, HTGF has invested in more than 600 high-tech start-ups and has successfully sold over 130 companies, including a billion-euro exit and IPOs. Right from the very start, established companies have counted among High-Tech Gründerfonds' fund investors. A total of 33 industrial companies and SMEs are currently invested in HTGF's third fund (HTGF III), accounting for more than one third of the fund volume.
Investors in the existing funds as well as additional SMEs and large companies have already signalled their interest to invest in the planned new fund generation.
Start-ups are an important driver of innovation and the economy. The outstanding work that HTGF has carried out for roughly 16 years now has contributed to this development. I'm delighted that we now have the opportunity to build and expand on this work. With HTGF IV, we're now investing in a new generation of entrepreneurs whose ideas and companies are making a vital contribution to Germany's capacity for innovation and the competitiveness of German businesses.

German Federal Minister for Economic Affairs Peter Altmaier
HTGF has shown in the past that it is both a successful investor and an important sparring partner for young start-ups. We're already collaborating successfully with more than 30 fund investors. In doing so, we have shown business investors the considerable benefits they stand to gain through cooperating with our portfolio companies. Our fund investors also have their fingers on the pulse of innovation, identify new technology trends and innovative business models, and have access to co-investment opportunities and a wealth of expertise. We are delighted that we will continue to serve as an investor and a platform for networking between corporations, SMEs and family companies and to invest in the future potential of German industry through HTGF IV.

Dr. Alex von Frankenberg, Managing Director of High-Tech Gründerfonds
About High-Tech Gründerfonds
High-Tech Gründerfonds (HTGF) is a seed investor that finances high-potential, tech-driven start-ups. With around EUR 900 million in total investment volume across three funds and an international network of partners, HTGF has already helped forge more than 600 start-ups since 2005. Driven by their expertise, entrepreneurial spirit and passion, its team of experienced investment managers and startup experts help guide the development of young companies. HTGF's focus is on high-tech start-ups in the fields of digital tech, industrial technology, life sciences, chemistry and related business areas. To date, external investors have injected more than EUR 3 billion into the HTGF portfolio via more than 1,700 follow-on financing rounds. HTGF has also successfully sold interests in more than 130 companies.
Investors in this public-private partnership include the Federal Ministry For Economic Affairs and Energy, KfW Capital, and Fraunhofer-Gesellschaft e.V., as well as the companies ALTANA, BASF, BAYER, B.Braun, Boehringer Ingelheim, Robert Bosch, BÜFA, CEWE, Deutsche Bank, Deutsche Post DHL, Dräger, 1&1 AG, EVONIK, EWE AG, FOND OF, Haniel, Hettich, Knauf, Körber, LANXESS, media + more venture Beteiligungs GmbH & Co. KG, PHOENIX CONTACT, QIAGEN, RWE Generation SE, SAP, Schufa, Schwarz Gruppe, STIHL, Thüga, Vector Informatik, WACKER and Wilh. Werhahn KG.
www.htgf.de/en
Media Contact
High-Tech Gründerfonds Management GmbH
Stefanie Grüter, Head of Marketing & Communications
T.: +49 228 – 82300 – 188
s.grueter@htgf.de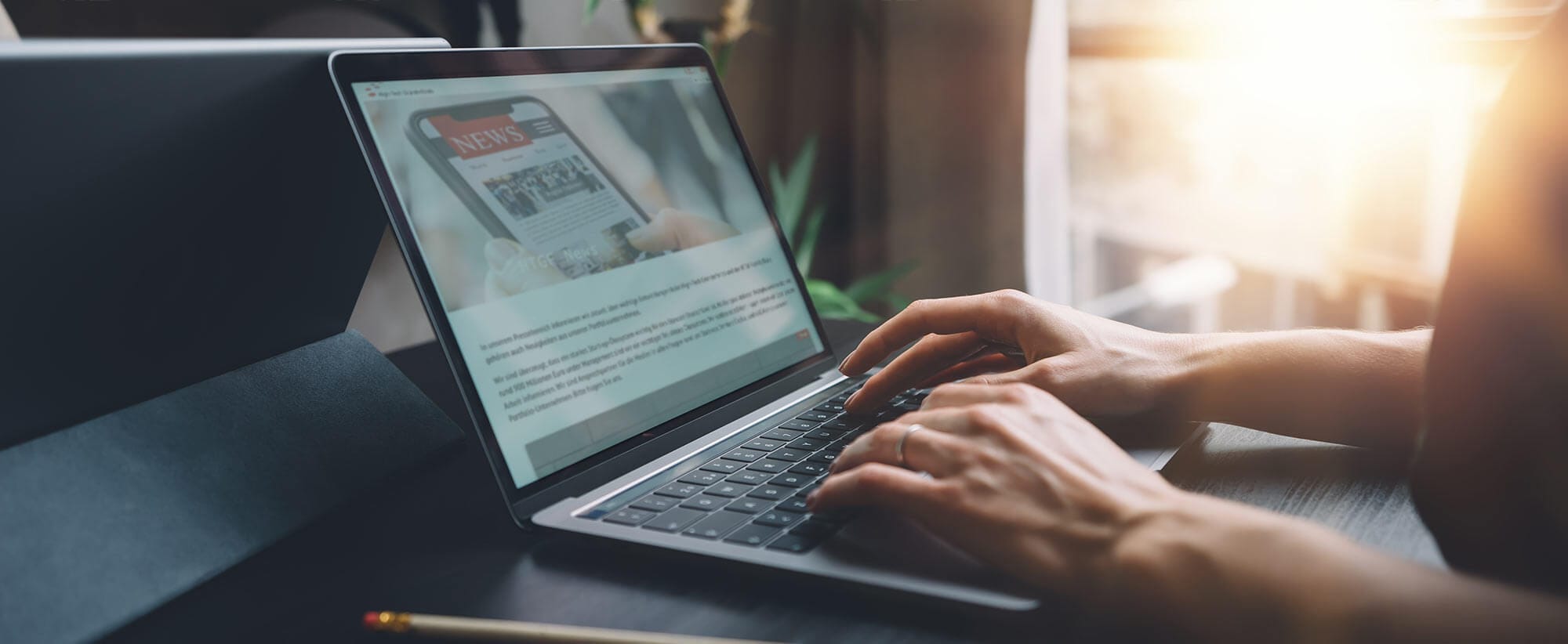 Stay up to date
Subscribe now and receive the latest press releases on investments and other news from High-Tech Gründerfonds. We inform you about important developments at HTGF and provide you with interesting news from our portfolio. Whether it's a successful exit, a new exciting investment or HR news – you'll be the first to know!