Kranus Health now raised a total of USD 15 million Series A funding to realize its vision of integrated care in urology
October 2, 2023
Berlin / Munich / Paris, 2th of October 2023 – Kranus Health, specializing in integrated care within urology, announces that the company is now funded with a Series A round totalling USD 15 million. The round is co-led by new investor SwissHealth Ventures and existing investor, Karista. All other existing investors including HTGF, Wenvest and A Round Capital, have also made significant follow-on investments. The new funds make Kranus Health one of the best-funded digital health startups in Germany, just 3 years after launch. The additional funding will be used to scale Kranus Health's therapies across multiple further countries.
Kranus Health's mission is to revolutionize the urology sector by solving the problem of limited access to effective therapies for urological diseases. The company focuses on developing integrated care therapies for a broad range of indications in urology, ranging from andrology to uro-oncology. Providing comprehensive care journeys that are fully covered by insurance, removing patient barriers, and making quality healthcare accessible and affordable for all.
We now have a unique opportunity to leverage digital technology in Medicine 2.0 to address root causes of many diseases in urology and close huge care gaps.

Prof Dr. Kurt Miller, former Medical Director of the Department of Urology at the Charité in Berlin
Kranus Health stands out for its unique integrated approach to urological care that connects patients, physicians, and other stakeholders at every step of the care pathway through technology.
Kranus Health was founded with global ambitions from the beginning, the new funds will be used for a rapid roll-out of Kranus Health's integrated care therapies to further markets outside of Germany. Kranus Health already expanded its presence into France back in June, opening its third office in Paris and deploying a full team on site. France is the second largest healthcare market in Europe after Germany (estimated at € 281 billion).
We believe that now is the time for digital health models to expand across the globe with the EU being on the verge of becoming a fully harmonized market. Business models centered around virtual clinics and integrated care are growing more and more globally, including the US.

Jens Nörtershäuser, Co-founder and Co-CEO of Kranus Health
SwissHealth Ventures joins as a new investor in the USD 15 million Series A expansion. With the independent SwissHealth Ventures AG, the Swiss health insurance company CSS has established the necessary structures to invest in innovative startups in the healthcare sector.
Our belief in Kranus Health's approach to integrated urological care perfectly resonates with our mission to drive transformative change in healthcare, enhancing its accessibility and efficacy for all.

CSS CEO, Philomena Colatrella, emphasizes their reason for partnering with Kranus Health
Existing investors such as Karista, a leading EU based health tech fund, also showed strong support, reaffirming their confidence in Kranus Health's mission and potential.
On integrated care journeys, Kranus Health is expanding its product portfolio across multiple areas of urology. Besides their first therapy, Kranus Edera, which targets erectile dysfunction (ED), Kranus has also expanded into prostate enlargement. The second product, designed for the multidisciplinary treatment of men with Benign Prostatic Hyperplasia (BPH), fills a crucial gap in the management of bladder voiding and incontinence disorders. Kranus Health managed to recruit hundreds of patients for an RCT (randomized controlled trial) in just three months, demonstrating its expertise in the field of urology. Kranus Lutera will be fully reimbursable by next year. Additional therapies, for both men and women, all within the urological sector, are currently in the pipeline.
In the past year, Kranus Health significantly expanded their commercial presence in the urology field, winning the support of hundreds of doctors and achieving a remarkable brand awareness of over 50% among urologists, an achievement unmatched by any other company in this area.
We are very proud of the remarkable achievements over the past year during which we have positively impacted over 10,000 patients and have gained the commitment of hundreds of new urologists who have permanently integrated Kranus therapies into their care plan. Additionally, we have forged a prominent collaboration with a pharmaceutical partner and are actively exploring further partnerships leading to further growth of our licensing revenue stream.

Thilo Kleinschmidt, Co-founder and Co-CEO of Kranus Health
---
About Kranus Health
Kranus Health is the leading global provider of integrated digital care in urology. Current flagship products include Kranus Edera, a novel treatment for erectile dysfunction and Kranus Lutera, a treatment for prostate enlargement. With Kranus Edera, the company has introduced the first digital health application (DiGA) as a fully reimbursable prescription app for the treatment of erectile problems and their causes. One of the largest studies in the urology sector, conducted at the University Hospital Münster, has substantiated the effectiveness of this therapeutic approach confirming that Kranus Edera presents a scientifically proven alternative and complement to Viagra and similar medications.
Kranus Health was founded in 2020 under the scientific leadership of Prof. Dr. Kurt Miller, former Medical Director of the Department of Urology at Charité. Co-founders and Co-CEOs Jens Nörtershäuser & Thilo Kleinschmidt, who have known each other for many years through their shared time at McKinsey, lead the venture. Nikolay Dimolarov (formerly Celonis) complements the four-member founding team as Chief Technology Officer. Kranus Health's international team now comprises over 70 employees working at the company's locations in Munich, Berlin and Paris. Together with an experienced leadership team, the company envisions developing further digital therapies and expanding its global presence to enhance healthcare in urology worldwide.
Media contact Kranus Health
Kris Hartmann
khartmann@kranushealth.com
Susann Hagenau
kranushealth@piabo.net
+49 152 0920 7975
About High-Tech Gründerfonds
The seed investor High-Tech Gründerfonds (HTGF) finances tech start-ups with growth potential and has supported more than 700 start-ups since 2005. With the launch of its fourth fund, HTGF now has about 1.4 billion euros under management. Its team of experienced investment managers and start-up experts support young companies with expertise, entrepreneurial spirit and passion. HTGF's focus is on high-tech start-ups in the fields of digital tech, industrial tech, life sciences, chemistry and related business areas. To date, external investors have injected about 5 billion euros of capital into the HTGF portfolio via more than 2,000 follow-on financing rounds. In addition, HTGF has already successfully sold shares in more than 170 companies.
Fund investors in this public-private partnership include the German Federal Ministry for Economic Affairs and Climate Action, KfW Capital and 45 companies from a wide range of industries.
Media contact
High-Tech Gründerfonds Management GmbH
Tobias Jacob, Senior Marketing & Communications Manager
T.: +49 228 – 82300 – 121
t.jacob@htgf.de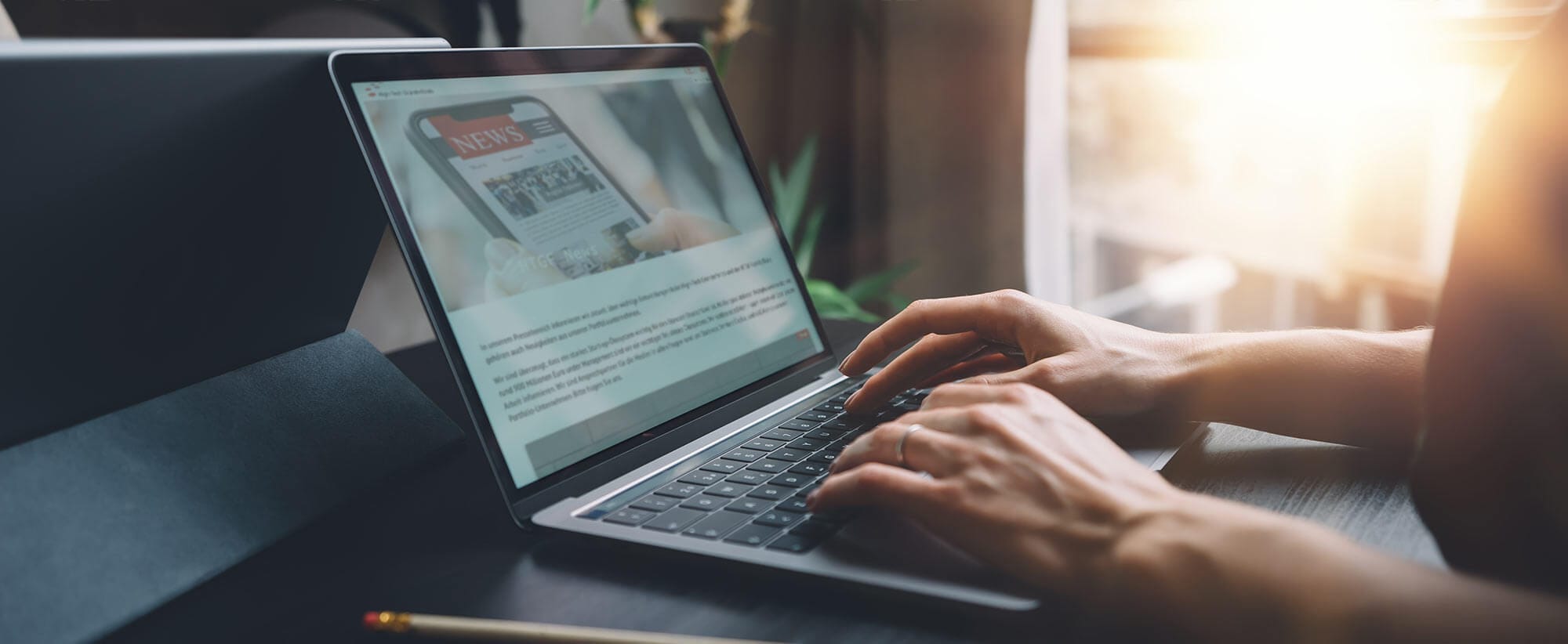 Stay up to date
Subscribe now and receive the latest press releases on investments and other news from High-Tech Gründerfonds. We inform you about important developments at HTGF and provide you with interesting news from our portfolio. Whether it's a successful exit, a new exciting investment or HR news – you'll be the first to know!