High-Tech Gründerfonds invests in Sdui – The school app extends its seed financing to around two million euros
February 6, 2020
The school app Sdui extends its seed financing. The potential of the central communication platform, on which teachers, students and parents can exchange information in a GDPR-compliant manner, convinced High-Tech Gründerfonds (HTGF) and business angels Martin Ostermayer and Dirk Freise (blau.de, handy.de, among others) to join the seed round as new lead investors. The Investitions- und Strukturbank Rheinland-Pfalz (ISB) as well as Udo Schloemer, founder and CEO of Factory Berlin, have also joined the seed round extension as existing investors, bringing the total raised amount up to around two million euros.
It is a big step for us, but also for education in Germany as a whole, that the largest seed investor HTGF and other well-known investors will become part of Sdui. Together we are now tackling the next milestones to advance digitization in schools and to change the educational system significantly.

Daniel Zacharias, CEO of Sdui.
The company, founded by Daniel Zacharias (22) and Jan Micha Kroll (21), started as a student project, being awarded by Jugend forscht multiple times. In 2018, Sdui joined the start-up accelerator program of PANDO Ventures. Today, the Koblenz-based company employs a team of more than 30 employees. The app not only ensures GDPR-compliant communication between schools, parents and students, but also relieves headmasters and teachers of administrative and organizational tasks – digital timetables and substitution plans are available centrally via the school app at any time, independent of one's location.
The strong market interest for the developed solution as well as the young team's ability to bring their product to the market at a rapid pace by the means of clever sales approaches as well as well-thought strategic partnerships, convinced us.

Maurice Kügler, Investment Manager at HTGF
The app is already being used by around 1,000 schools throughout Germany, which are using the platform to simplify their everyday life in a digital and most importantly data-compliant way. After a two-year trial period, the city of Solingen, for example, is now completely committed to Sdui and is introducing the school app as a standard for all Solingen schools. The total number of users is in the high six-digit range, the annual sales growth rate is 400 percent.
About Sdui
Sdui is the digital platform for secure communication and organization in schools. It is the GDPR-compliant replacement for all other messenger apps in the education sector. With Sdui, students, teachers and parents can interact more easily than ever before: all important information about teaching, such as timetables and substitution schedules, letters to parents and announcements are easily communicated via the platform and can be accessed via the smartphone app or on the desktop. With a cloud, a digitizes class register, room bookings and other integrations, Sdui becomes a central platform that digitizes schools and simplifies communication in all areas. The young founders Daniel Zacharias and Jan Micha Kroll from Koblenz started developing the app in 2015 as part of a school project for Jugend forscht, and Sdui GmbH was founded in 2018. The company currently employs around 30 people. The app has received several awards and is used by entire cities and districts nationwide as a standard for data protection-safe school communication. Further information about sdui.de.
Contact
PIABO PR
Doreen Görisch & Steffi Jarosch
M: +49 172 3947051
sdui@piabo.net
www.sdui.de
About High-Tech Gründerfonds
High-Tech Gründerfonds (HTGF) is a seed investor that finances high-potential, tech-driven start-ups. With around EUR 900 million in total investment volume across three funds and an international network of partners, HTGF has already helped forge almost 600 start-ups since 2005. Driven by their expertise, entrepreneurial spirit and passion, its team of experienced investment managers and startup experts help guide the development of young companies. HTGF's focus is on high-tech start-ups in the fields of digital business models, industrial technology, life sciences, chemistry and related business areas. To date, external investors have injected over EUR 2.4 billion into the HTGF portfolio via more than 1,500 follow-on financing rounds. HTGF has also successfully sold interests in more than 100 companies.
Investors in this public-private partnership include the Federal Ministry For Economic Affairs and Energy, KfW Capital, and Fraunhofer-Gesellschaft e.V., as well as the companies ALTANA, BASF, BAYER, B.Braun, Boehringer Ingelheim, Robert Bosch, BÜFA, CEWE, Deutsche Post DHL, Dräger, Drillisch AG, EVONIK, EWE AG, FOND OF, Haniel, Hettich, Knauf, Körber, LANXESS, media + more venture Beteiligungs GmbH & Co. KG, PHOENIX CONTACT, Postbank, QIAGEN, RWE Generation SE, SAP, Schufa, Schwarz Gruppe, STIHL, Thüga, Vector Informatik, WACKER and Wilh. Werhahn KG.
www.htgf.de/en
Contact
High-Tech Gründerfonds Management GmbH
Dr. Maurice Kügler
Schlegelstraße 2
53113 Bonn
T: +49 228 823 00 174
m.kuegler@htgf.de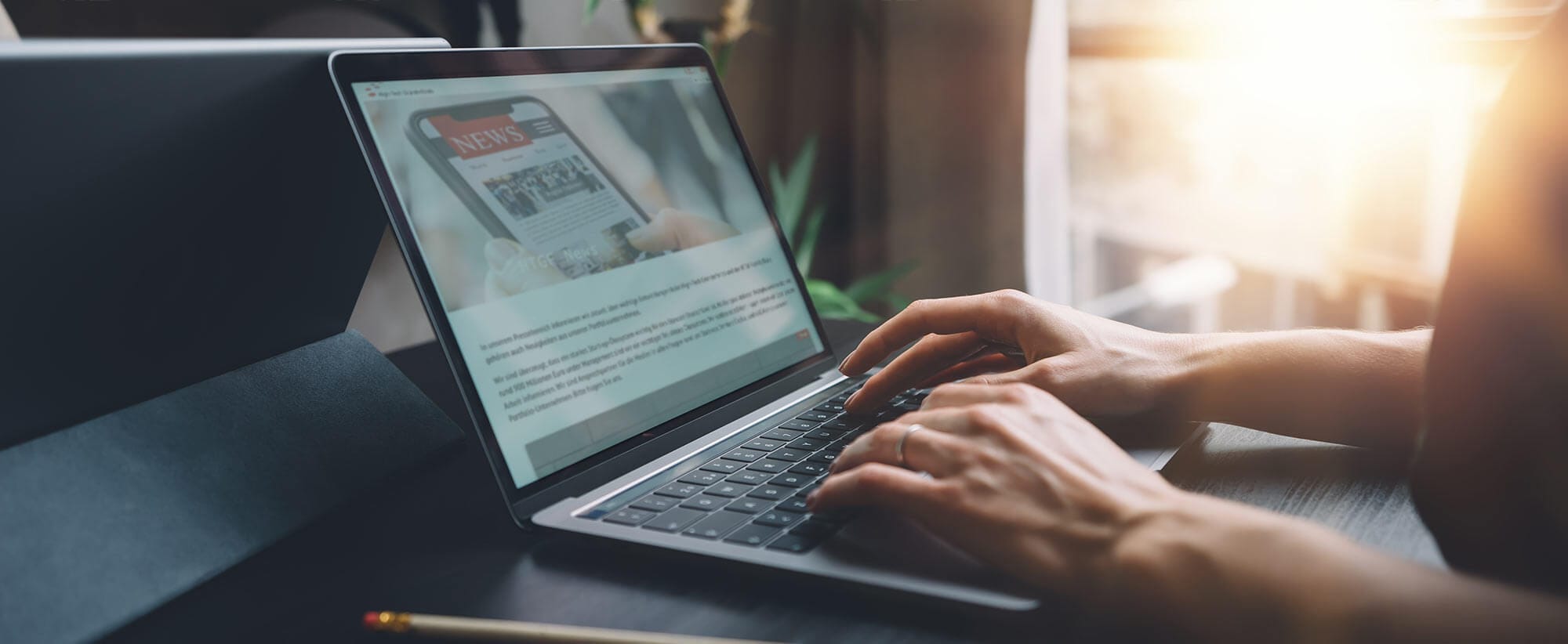 Stay up to date
Subscribe now and receive the latest press releases on investments and other news from High-Tech Gründerfonds. We inform you about important developments at HTGF and provide you with interesting news from our portfolio. Whether it's a successful exit, a new exciting investment or HR news – you'll be the first to know!