Compliance platform Taxdoo raises $64M Series B round to build the Financial Operating System for e-commerce
December 16, 2021
Hamburg, Germany, December 16, 2021 – Taxdoo, the financial compliance startup, today announced a $64M Series B round led by Tiger Global, with participation from existing investors Accel, Visionaries Club, and 20VC. Coming 11 months after the Series A round – and bringing total funding to $84M – this investment will further propel Taxdoo in building the Financial Operating System for e-commerce. With the new funds, Taxdoo is set to further expand its offering across Europe and double its headcount by the end of 2022.
In less than a year since its Series A round in December 2020, Taxdoo has quickly gained traction as the leading VAT and financial compliance platform in European e-commerce. In this time, the team has grown from 45 to more than 170 people and its customers include over 1,700 merchants – inter alia, startups like Ankerkraut or Social Chain and enterprises like the pharmaceutical corporation Beiersdorf – as well as numerous tax professionals and leading marketplace operators.
A number of major tax reforms during 2021 have set the stage for an even more dynamic regulatory environment in the future. Brexit has finally had its impact on the VAT treatment of e-commerce in the UK, and the European Union has gone through arguably the biggest VAT reform since 1993 – the so-called One-Stop-Shop. Together with the increased demand for e-commerce, merchants continue to struggle with regulatory complexity as every regulatory reform brings unintended consequences and unforeseeable additional challenges. This complexity keeps merchants from expanding their core business and introduces additional costs and legal liabilities. Financial compliance is a crucial component of success and vital to running an e-commerce business.
Taxdoo enables high-growth online businesses to effectively navigate the complex and dynamic regulatory landscape. With its API-based Financial Operating System, Taxdoo offers a selection of apps covering use cases such as international VAT compliance, accounting, and invoicing. Third-party developers also have the opportunity to build on top of the Taxdoo platform, creating a modular financial compliance system that can be tailored to each user's specific needs – whether small or large merchants, accountants, tax professionals, or e-commerce platforms such as marketplaces or payment providers. Today, ERP systems like Xentral have already created their own Taxdoo data connectors, enabling their customers to seamlessly connect the two systems.
Our Series B funding enables us to move forward with our plans even faster – in the next step, rolling out our platform to additional customer groups and geographies. Our diverse team – with a consistent 50:50 gender balance and hailing from 30 countries – will double in size over the next year alone. We are excited to welcome Tiger Global on board.

Dr. Christian Königsheim, co-CEO and co-founder
Taxdoo is tackling the largest pain points faced today by e-commerce merchants and marketplaces. The team uniquely combines deep expertise in e-commerce, automation, tax, accounting, and finance — along with a pervasive customer centricity. We're excited to support Taxdoo in building the Financial Operating System for e-commerce.

John Curtius, partner at Tiger Global
Taxdoo's founders Matthias Allmendinger, Roger Gothmann and Christian Königsheim saw the potential to solve the complexity faced by e-commerce companies via automation when doing their PhDs in finance and economics at the University of Hamburg. Gothmann is a renowned international VAT expert following his 10-year tenure at the German ministry of finance and brought this expertise into Taxdoo. Together, the founders developed the idea to automate compliance with an API-driven platform in the e-commerce ecosystem.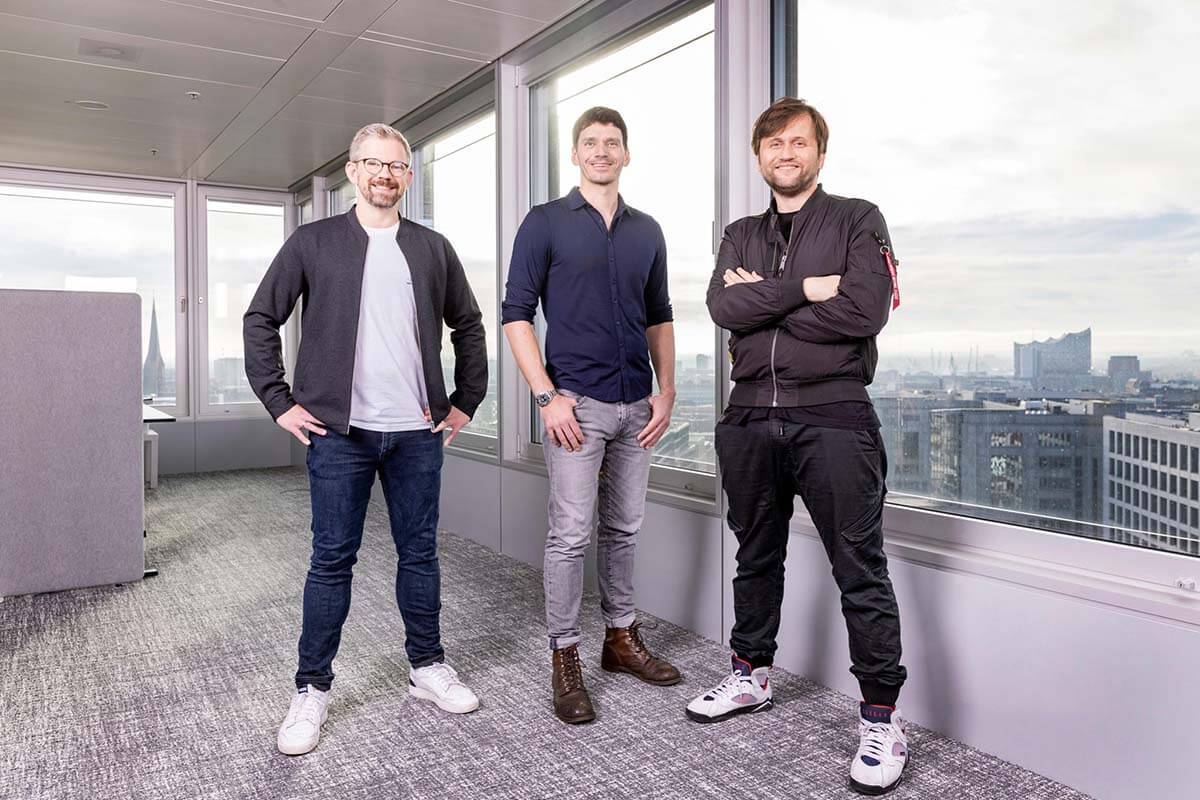 ---
About Taxdoo
Taxdoo is the Financial Operating System for e-commerce. The Hamburg-based company enables marketplaces, online merchants and their tax advisors to automatically process international VAT and financial accounting, as well as fulfill all relevant compliance obligations. Taxdoo supports more than 1,700 merchants as well as numerous tax professionals and several marketplaces from all across Europe with their VAT compliance needs. In December 2020, the company won the TAXCELLENCE Award 2020 as the best 'Tax Technology Solution'. Taxdoo is backed by investors Tiger Global, Accel, HTGF, Visionaries Club and 20VC.
For more information, visit www.taxdoo.com.
PIABO PR
Hubertus von Barby
+49 160 9474 1611
taxdoo@piabo.net
About High-Tech Gründerfonds
High-Tech Gründerfonds (HTGF) is a seed investor that finances high-potential, tech-driven start-ups. With around EUR 900 million in total investment volume across three funds and an international network of partners, HTGF has already helped forge more than 650 start-ups since 2005. Driven by their expertise, entrepreneurial spirit and passion, its team of experienced investment managers and startup experts help guide the development of young companies. HTGF's focus is on high-tech start-ups in the fields of digital tech, industrial technology, life sciences, chemistry and related business areas. To date, external investors have injected more than EUR 3.5 billion into the HTGF portfolio via more than 1,800 follow-on financing rounds. HTGF has also successfully sold interests in more than 150 companies.
Fund Investors in the public-private partnership include the Federal Ministry for Economic Affairs and Climate Action, KfW Capital, the Fraunhofer-Gesellschaft and 32 companies.
Media Contact
High-Tech Gründerfonds Management GmbH
Stefanie Grüter, Head of Marketing & Communications
T.: +49 228 – 82300 – 188
s.grueter@htgf.de
Investor Contact
High-Tech Gründerfonds Management GmbH
Tobias Schulz, Senior Investment Manager
T.: +49 228 – 82300 – 130
t.schulz@htgf.de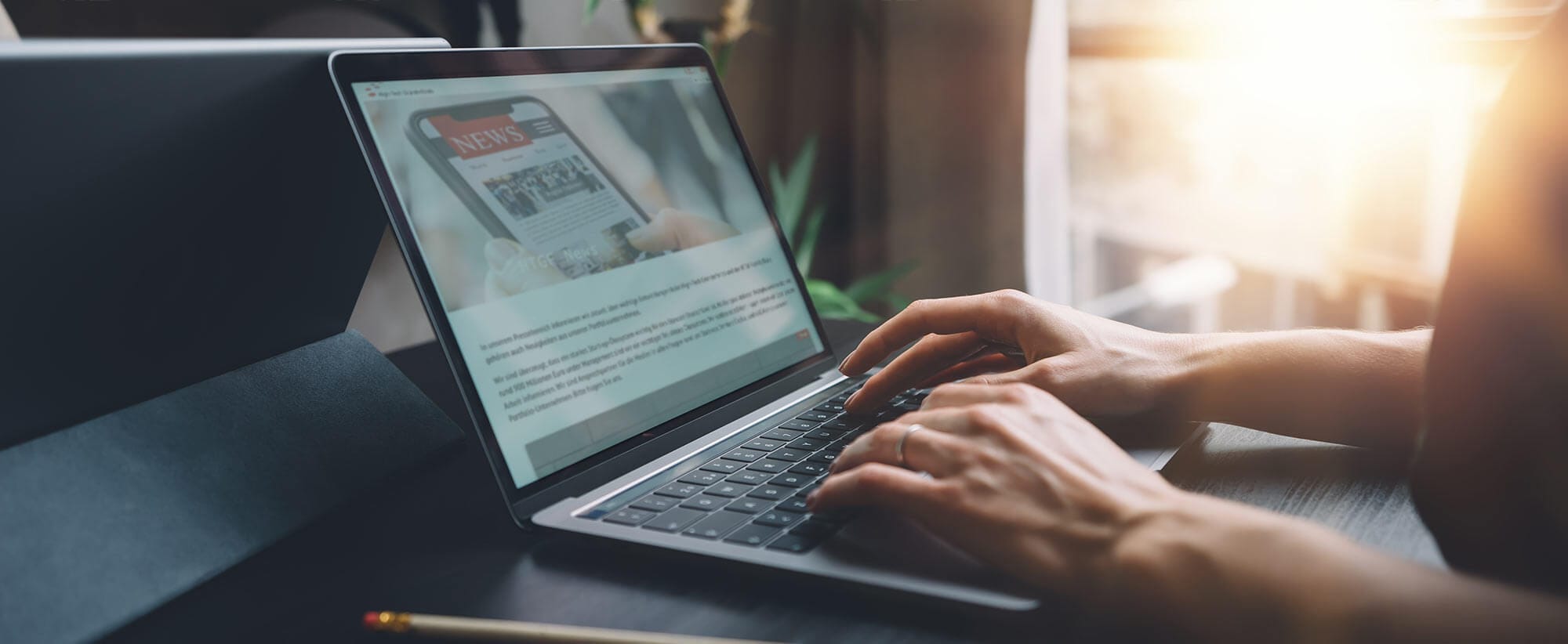 Stay up to date
Subscribe now and receive the latest press releases on investments and other news from High-Tech Gründerfonds. We inform you about important developments at HTGF and provide you with interesting news from our portfolio. Whether it's a successful exit, a new exciting investment or HR news – you'll be the first to know!