Using an app to combat skin conditions: Nia Health receives millions in funding
May 15, 2023
The Berlin-based health tech start-up Nia Health receives 3.5 million euros in a seed financing round.
The company originates from the Charité Universitätsmedizin Berlin and operates leading dermatology apps, including "Nia," the most widely downloaded app for people with atopic dermatitis.
The company has a network of renowned cooperation partners consisting of pharmaceutical companies, health insurance companies and clinics.
The great potential lies above all in Nia Health's expertise in the area of real-world evidence. This is completely anonymized medical information from the everyday care of patients. With its help, healthcare can be significantly improved.
---
Berlin, 15.5.2023 – Nia Health, a spin-off of Charité Universitätsmedizin Berlin, offers digital solutions for the treatment and support of sufferers of chronic skin conditions. Its products include digital therapeutics, such as the leading atopic dermatitis app Nia, and technologies for monitoring patients and conducting clinical trials. The start-up has now received €3.5 million in a seed funding round. The lead investor is High-Tech Gründerfonds. The other investors were adesso ventures, Ventura BioMed Investors, the fund of pharmaceutical industry expert Dr. Kurt Schwarz, and other investors.
The fresh capital will be used for expansion: It is planned to expand the market share in German-speaking countries, launch in other EU countries in the next 24 months and prepare for the US market entry. Furthermore, the funding will be used to further develop the innovative, AI-based technology that integrates machine vision, natural language processing and teledermatology.
The company's technology is currently being used in a total of five clinical studies, including one at the Charité Universitätsmedizin Berlin to investigate the therapy-accompanying effectiveness of the Nia App – with success:
The Nia Health solution used in the randomised, controlled study shows positive effects on the patients' quality of life.

Prof. Margitta Worm, allergist and immunologist at the Charité
The seed funding allows us to massively expand our AI and development capabilities to best address the individual needs of patients with chronic skin conditions. In addition, we benefit from the cross-sector expertise of our strong consortium of investors. With Ventura BioMed Investors, we have a partner with many years of experience in the pharmaceutical industry on board, while in parallel we can draw on adesso's expertise to scale our IT landscape.

Oliver Welter, co-founder and CTO of Nia Health
Nia Health's expertise in the area of real world evidence is particularly promising for the future. In contrast to clinical trials, the data shows how therapies are actually used. Pharmaceutical companies and other providers of therapeutic services can use this data to significantly improve care. The growing importance of real world evidence is reflected in Nia Health's figures: last year alone, the start-up more than doubled its revenue compared to 2021. Its partners include Sanofi, Pfizer, LEO Pharma as well as large statutory health insurers such as the Kaufmännische Krankenkasse KKH or AOK PLUS.
We have been following the development of Nia Health since its establishment and have been convinced by the venture's capital-efficient growth in recent years. In the market for real world evidence, we see massive potential – especially in dermatology, where Nia Health addresses an acute gap in care.

Niels Sharman, Investment Manager at High-Tech Gründerfonds
The founders of Nia Health excited me from the beginning. They understood how to cooperate with insurance companies and the industry at an early stage and thus generate significant revenues.

Andreas Jenne, CEO of Ventura BioMed Investors
Nia Health founders: Oliver Welter & Tobias Seidl
---
About Nia Health
Nia Health is a spin-off of the Charité Universitätsmedizin Berlin. The start-up develops a clinical diagnosis and therapy system for the continuous digital support of patients with chronic skin conditions. With its platform, Nia Health addresses an often highly underserved patient population and generates treatment-relevant real world evidence. With its innovative machine vision approach, Nia Health enables accurate documentation of disease and therapy progression and thus optimised treatment. The company works closely with German patient associations and leading clinicians and has already won reputable customers from the insurance and pharmaceutical industries. Amongst others, the Berlin-based company has developed the award-winning apps in the fields of atopic dermatitis (Nia) and psoriasis (Sorea), which were the first digital medical products of their kind to be approved worldwide. The digital medical solutions from Nia Health provide daily support for thousands of patients and their families.
www.nia-medtech.com
About High-Tech Gründerfonds
The seed investor High-Tech Gründerfonds (HTGF) finances tech start-ups with growth potential and has supported more than 700 start-ups since 2005. With the launch of its fourth fund, HTGF now has about 1.4 billion euros under management. Its team of experienced investment managers and start-up experts support young companies with expertise, entrepreneurial spirit and passion. HTGF's focus is on high-tech start-ups in the fields of digital tech, industrial tech, life sciences, chemistry and related business areas. To date, external investors have injected more than 4.5 billion euros of capital into the HTGF portfolio via more than 2,000 follow-on financing rounds. In addition, HTGF has already successfully sold shares in 170 companies. 
Fund investors in this public-private partnership include the German Federal Ministry for Economic Affairs and Climate Action, KfW Capital and 45 companies from a wide range of industries. 
Media contact
High-Tech Gründerfonds Management GmbH
Tobias Jacob, Senior Marketing & Communications Manager
T.: +49 228 – 82300 – 121
t.jacob@htgf.de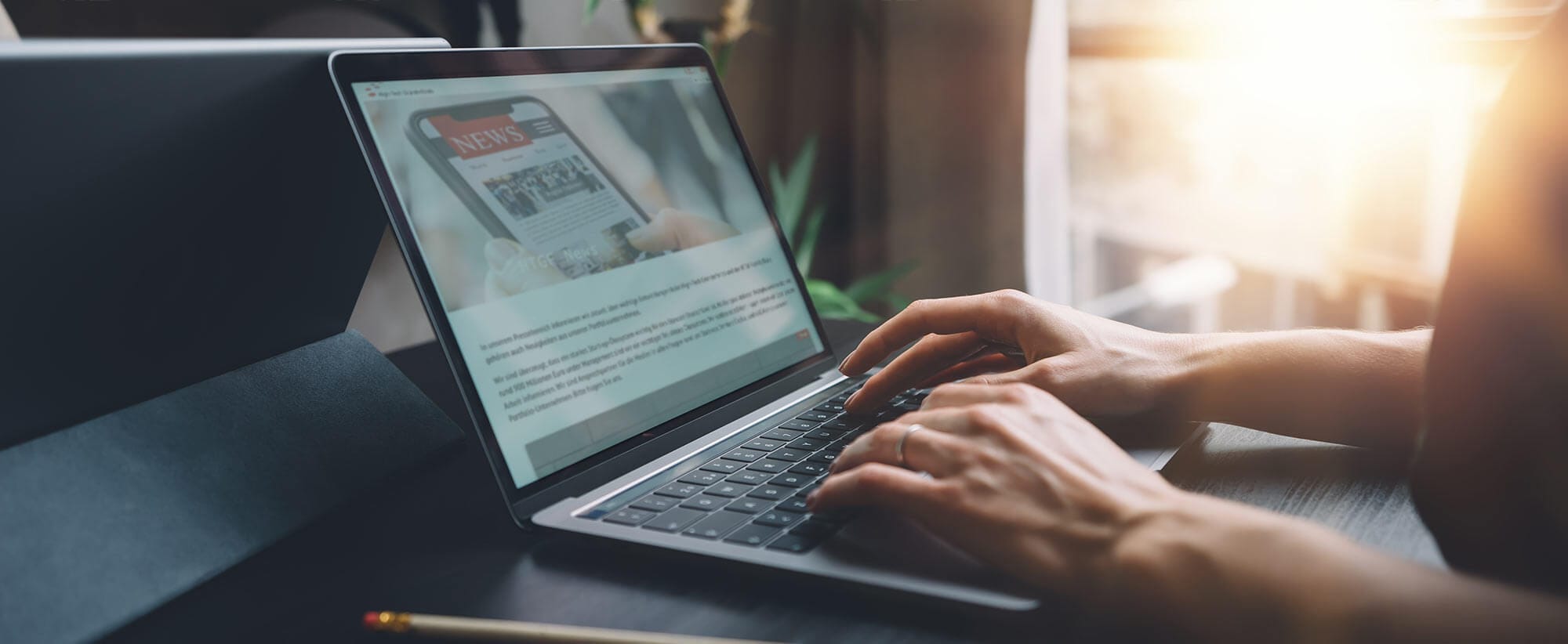 Stay up to date
Subscribe now and receive the latest press releases on investments and other news from High-Tech Gründerfonds. We inform you about important developments at HTGF and provide you with interesting news from our portfolio. Whether it's a successful exit, a new exciting investment or HR news – you'll be the first to know!