Hanko.io, startup for passwordless authentication, closes seed funding with investors from HTGF and PAYONE founders
December 9, 2020
The company from Kiel, Germany closes their first investment round successfully. With the High-Tech Gründerfonds (HTGF) and PAYONE founders Carl Frederic Zitscher and Jan Kanieß, Hanko wins over experienced partners for innovative technology and growth. The capital will be used for further product development and the implementation of the go-to-market strategy.
For apps on smartphones and tablets biometric procedures such as Touch ID and Face ID have been established since long. In browsers, on websites, software as a service tools and online shops such an easy and secure way of authentication was technically not possible so far. But this is about to change.
Hanko offers a technology which makes biometrics usable on websites. Our vision is to enable every online service to make the security of user accounts no longer dependent on passwords or elaborate 2-factor procedures. At the same time the user experience will be significantly improved.

Felix Magedanz, Founder of Hanko
Therefore, Hanko works with the open FIDO web standards developed by Apple, Microsoft, Google and Mozilla, among others. FIDO is an integral part of Android, iOS, Windows and macOS as well as of all web browsers and can already be used on about 80% of all end devices.
Hanko is the first provider in Europe who has developed a certified FIDO server. Thus the startup provides the necessary infrastructure for website operators to offer users secure and easy authentication with Touch ID & co. Hanko puts the certified server at disposal via a developer API in the cloud or on premise. Due to the high level of security, Hanko can even be used in the regulated banking environment and offers an unprecedented user experience there as well.
Both investors want to accelerate the development of Hanko with their participation and strong networks and are committed to ensuring that the startup grows into a central player in the identity and authentication market.
Secure login and payment via Touch ID or Face ID should be the standard in any web browser – instead of insecure and hard-to-remember passwords. In our view a necessary and overdue development. Since Hanko can be used everywhere and is based on open industry standards, the company is ideally placed to be one of the main drivers of this technology change.

Axel Nitsch, principal at HTGF
Security and convenience are the major factors in the field of digital authentication. Leading to new standards and procedures for how users authenticate themselves digitally, which is passwordless on the basis of biometric features. For service providers, however, the complexity of the required implementation and security know-how increases rapidly. We see great market potential for the Hanko.io solution and are pleased to actively support the team as investors.

Carl Frederic Zitscher, PAYONE founder and Business Angel
About Hanko
Hanko.io enables the switch to secure and completely passwordless multifactor authentication. The company is a member of the international FIDO Alliance and the first European provider of a certified FIDO solution. With the FIDO Developer API Hanko addresses especially software developers in companies. The customers include international software and cloud providers, the public sector and companies from the financial and healthcare sectors.
Contact
Hanko GmbH
Felix Magedanz
T.: +49 176 10302459
felix.magedanz@hanko.io
https://www.hanko.io
About High-Tech Gründerfonds
High-Tech Gründerfonds (HTGF) is a seed investor that finances high-potential, tech-driven start-ups. With around EUR 900 million in total investment volume across three funds and an international network of partners, HTGF has already helped forge almost 600 start-ups since 2005. Driven by their expertise, entrepreneurial spirit and passion, its team of experienced investment managers and startup experts help guide the development of young companies. HTGF's focus is on high-tech start-ups in the fields of digital tech, industrial technology, life sciences, chemistry and related business areas. To date, external investors have injected over EUR 2.7 billion into the HTGF portfolio via more than 1,600 follow-on financing rounds. HTGF has also successfully sold interests in more than 100 companies.
Investors in the public-private partnership include the Federal Ministry of Economics and Energy, KfW Capital, the Fraunhofer-Gesellschaft and 32 companies. The Fund Investors
www.htgf.de/en
Media Contact
High-Tech Gründerfonds Management GmbH
Stefanie Grüter, Head of Marketing & Communications
T.: +49 228 82300 188
s.grueter@htgf.de
Investor Contact
High-Tech Gründerfonds Management GmbH
Axel Nitsch, Principal
T.: +49 170 8858546
a.nitsch@htgf.de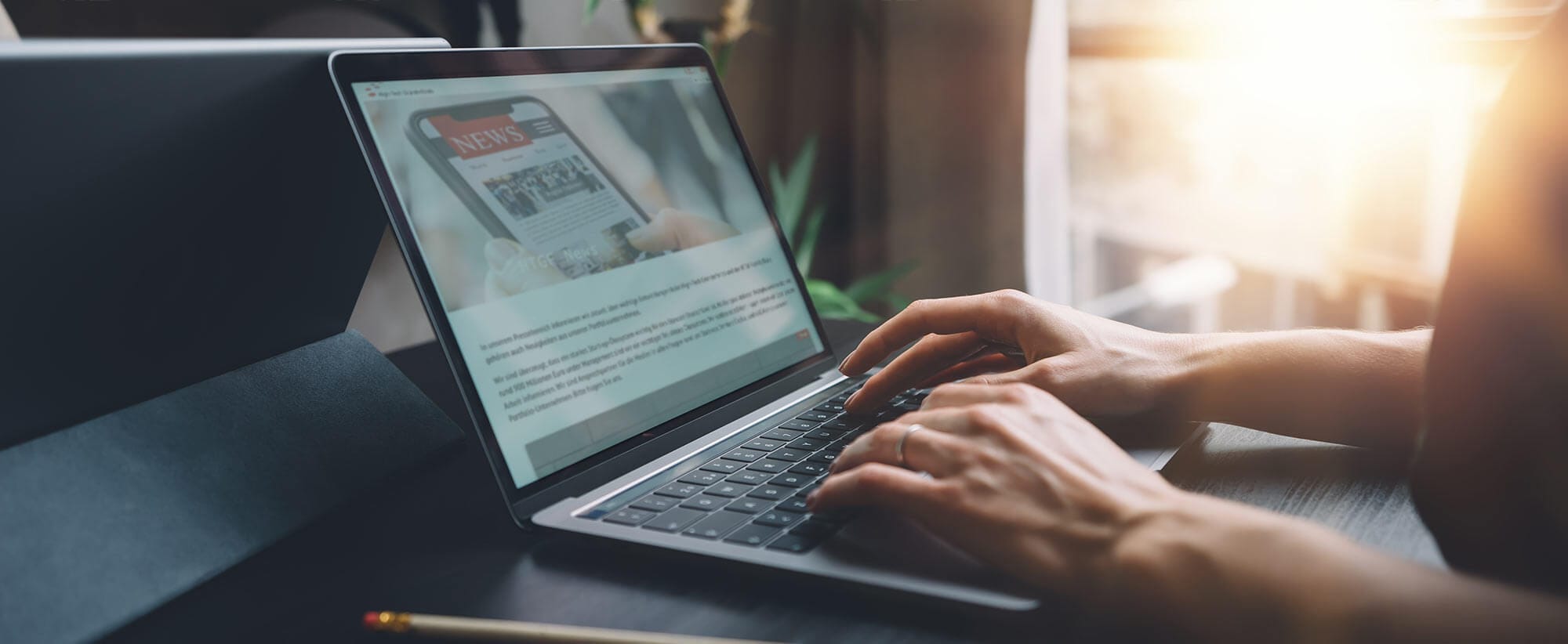 Stay up to date
Subscribe now and receive the latest press releases on investments and other news from High-Tech Gründerfonds. We inform you about important developments at HTGF and provide you with interesting news from our portfolio. Whether it's a successful exit, a new exciting investment or HR news – you'll be the first to know!