Hong Kong firm invests in Jena-based Oncgnostics GmbH
September 5, 2023
Jena, September 05, 2023. The Hong Kong-based company Grande Bio-tech Co. Ltd. is making a seven-digit Euros investment in the Jena-based diagnostic company Oncgnostics GmbH. Oncgnostics has developed the cancer diagnostic Gyntect for the reliable detection of cervical cancer. Since 2022, this test has also been distributed and utilized in collaboration with a local partner in China. Following the successful launch of Oncgnostics' test in China, Grande Bio-tech Co. Ltd. has decided to make a financial commitment. The goal now is to expand the distribution of tests developed by Oncgnostics in the ASEAN countries.
Oncgnostics in China since 2022
After years of close collaboration with a Chinese partner, Oncgnostics' Gyntect test received approval for the Chinese market in 2022. Since then, the test has been used in China under the name GongAnLi. The Hong Kong-based holding Grande Bio-tech Co. Ltd., has now made a multi-million-dollar investment.
Not every medical product receives approval for China. We've succeeded. Now the next step is expanding to whole Asia. Such success is only possible with strong partners.

Dr. Alfred Hansel, Managing Director at Oncgnostics and responsible for international business development
One of these partners is now Grande Bio-tech Co. Ltd., with Mr. Hu Mu as Managing Director, who mentioned, "Oncgnostics is the right partner for us to take big steps in early cancer detection."
bm-t and HTGF enable mega-deal
Oncgnostics is a prime example of Thuringia-based companies operating at a global level. That's why we are further expanding our commitment into Oncgnostics also with respect to pipeline product development.

Mr. Michael Thiele, Senior Investment Manager at bm-t, Beteiligungsmanagement Thüringen GmbH
As an investor from the very beginning, we know the potential of Oncgnostics' technology. Therefore, we also participated in this financing round.

Dr. Bernd Goergen, partner at High-Tech Gründerfonds
The Gyntect-test
Gyntect is a swab test that accurately determines within a few hours whether there is a precancerous condition or a tumor on the cervix.
With this test we are able to make quick and reliable assessments of a potential cancer condition. The usual months-long uncertainty until follow-up examinations is eliminated.

Dr. Martina Schmitz, CEO and Scientific Director of Oncgnostics
At the same time, if there is an elevated cancer risk or cancer diagnosis, treatment can be initiated more promptly. The test detects changes in the genetic material of cells and does not require invasive tissue sampling.
Source: Oncgnostics
---
About Oncgnostics
Oncgnostics GmbH, a biotech startup spin off from the Jena University Hospital, develops molecular biology tests for cancer diagnostics based on epigenetic changes in the human genome. With Gyntect, the company introduced an innovation in the field of cervical cancer screening. Currently, the startup is developing further tests for head and neck cancers. The team of researchers led by founders Dr. Alfred Hansel (CEO) and Dr. Martina Schmitz (CSO) received the Thuringia Innovation Prize twice (2014, 2017) for their diagnostic approach.
About High-Tech Gründerfonds
The seed investor High-Tech Gründerfonds (HTGF) finances tech start-ups with growth potential and has supported more than 700 start-ups since 2005. With the launch of its fourth fund, HTGF now has about 1.4 billion euros under management. Its team of experienced investment managers and start-up experts support young companies with expertise, entrepreneurial spirit and passion. HTGF's focus is on high-tech start-ups in the fields of digital tech, industrial tech, life sciences, chemistry and related business areas. To date, external investors have injected about 5 billion euros of capital into the HTGF portfolio via more than 2,000 follow-on financing rounds. In addition, HTGF has already successfully sold shares in more than 170 companies.
Fund investors in this public-private partnership include the German Federal Ministry for Economic Affairs and Climate Action, KfW Capital and 45 companies from a wide range of industries.
Media contact
High-Tech Gründerfonds Management GmbH
Tobias Jacob, Senior Marketing & Communications Manager
+49 228 82300 121
t.jacob@htgf.de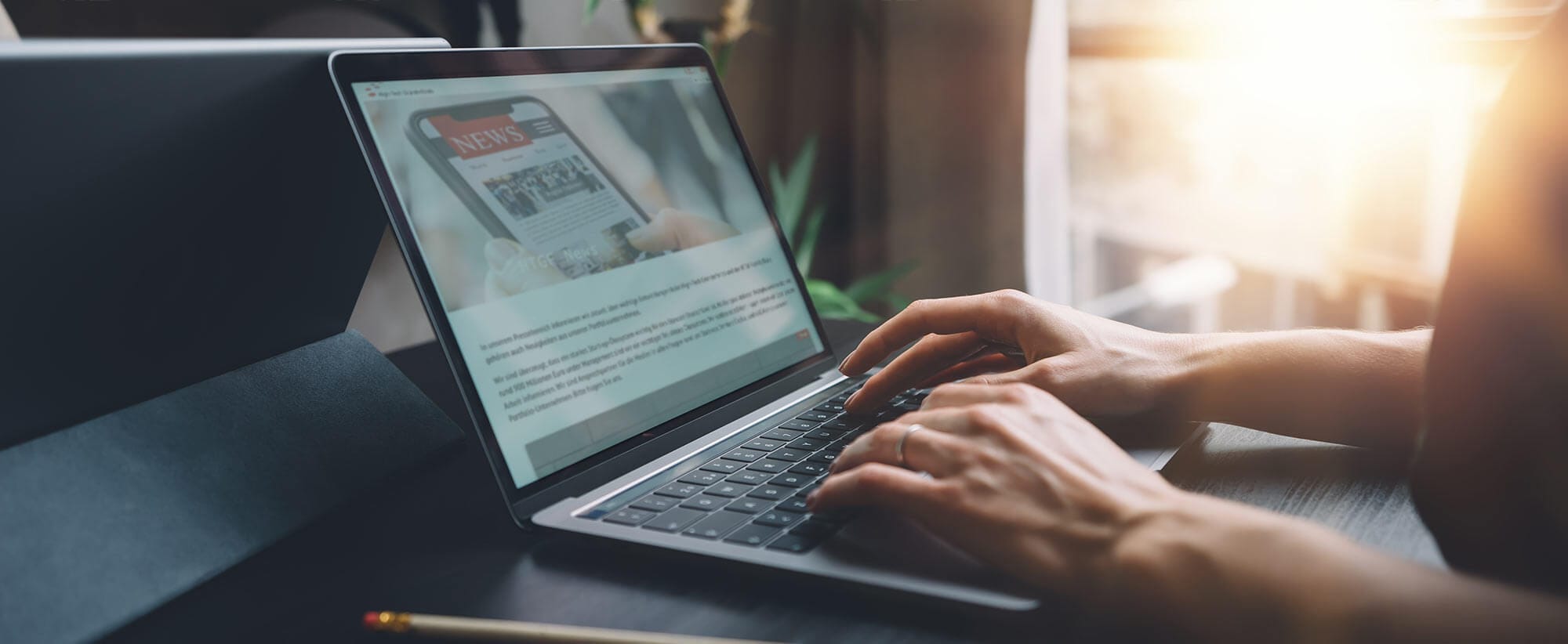 Stay up to date
Subscribe now and receive the latest press releases on investments and other news from High-Tech Gründerfonds. We inform you about important developments at HTGF and provide you with interesting news from our portfolio. Whether it's a successful exit, a new exciting investment or HR news – you'll be the first to know!