With additional funding raised and a new advisory board Neural Concept is getting ready for a strong year 2021
February 23, 2021
Neural Concept, the Swiss design and engineering software company, is extremely pleased to announce new steps in its development. With the start of the year, Constantia New Business and High-Tech Grunderfonds financed the next stage of the growth by providing seed-extension capital. The two investors already led the seed-funding 18 months ago. Neural Concept is therefore accelerating its quest to put the power of deep learning into the hands of design engineers, for real-time simulation and interactive design optimization.
In concert with this fundraising, the company is announcing the creation of a new Advisory Board, which complements its existing Board of Directors. The new members of the team, Evrard Van Zuylen and Roberto Schettler, bring significant experience in founding, growing and managing successful B2B software companies in the Machine Learning and Engineering Design spaces.
These are two major steps for Neural Concept. We are extremely glad to receive the continued trust of our investors. Furthermore, we are more than proud to onboard such visionary leaders as Evrard and Roberto. They bring very complementary experiences and skills. The first months of joint work proved that they were able to transmit their immense value to our relatively young management team. The right alchemy seems to have been found to build solid grounds to our future.

Pierre Baqué, Co-founder and CEO, Neural Concept
I am delighted and honored to advise Neural Concept in its future growth. With their disruptive Deep-Learning algorithms they will set the new standard in the simulation industry.

Evrard Van Zuylen, Cofounder and Managing Director of darts-ip
Neural Concept has initiated a new world of simulation! Deep learning will not only speed up and democratize simulation across all fields of design and engineering, I am convinced that it will finally enable iterative design for better products at lower cost. Instead of seeing it as a vision only, companies can bring this to life with Neural Concepts software products.

Roberto Schettler, CEO of Realtime Technology (RTT)
About Evrard Van Zuylen
Evrard van Zuylen. Cofounder (2006) and Managing Director of darts-ip, world's leading AI-driven IP litigation data provider, until its acquisition by Clarivate plc. Cofounder (2000) and CTO of Transwide, now part of Alpega N.V. He held previous positions at BCG and IBM.
Evrard holds a Master Degree in Mechanical Engineering from l'Ecole Polytechnique de Louvain and a MBA from The University of Chicago Booth School of Business.
About Roberto Schettler
He was the CEO of Realtime Technology (RTT), a leading 3D software and services company for the automotive and aerospace sector. During that time, he built the company to nearly 1,000 employees before it was eventually acquired by Dassault Systemes in 2014. He was also the CEO of the re-branded 3DExcite company. Before, as co-founder he jump-started CoreOptics which was later acquired by Cisco Inc. and as Consultant with ThinkTeam and BCG he helped technology companies in the US and Europe alike to grow their business to new levels.
About Constantia New Business
Constantia New Business (CNB Capital) is an independent investment firm headquartered in Vienna, Austria. The evergreen group is privately owned and run, setup with a strong sense for long-term value creation. CNB Capital is looking for outstanding teams developing high-tech products addressing B2B industries. The investment focus centers on European companies in their market-entry phase and beyond. Please find out more at www.cnb.capital
About High-Tech Gründerfonds
High-Tech Gründerfonds (HTGF) is a seed investor that finances high-potential, tech-driven start-ups. With around EUR 900 million in total investment volume across three funds and an international network of partners, HTGF has already helped forge more than 600 start-ups since 2005. Driven by their expertise, entrepreneurial spirit and passion, its team of experienced investment managers and startup experts help guide the development of young companies. HTGF's focus is on high-tech start-ups in the fields of digital tech, industrial technology, life sciences, chemistry and related business areas. To date, external investors have injected almost EUR 3 billion into the HTGF portfolio via more than 1,700 follow-on financing rounds. HTGF has also successfully sold interests in more than 120 companies.
Investors in the public-private partnership include the Federal Ministry of Economics and Energy, KfW Capital, the Fraunhofer-Gesellschaft and 32 companies. The Fund Investors
Media Contact
High-Tech Gründerfonds Management GmbH
Stefanie Grüter
T.: +49228 – 82300 – 188
s.grueter@htgf.de
Contact
High-Tech Gründerfonds Management GmbH
Gregor Haidl, Investment Manager
T.: +49 228 823 00 125
g.haidl@htgf.de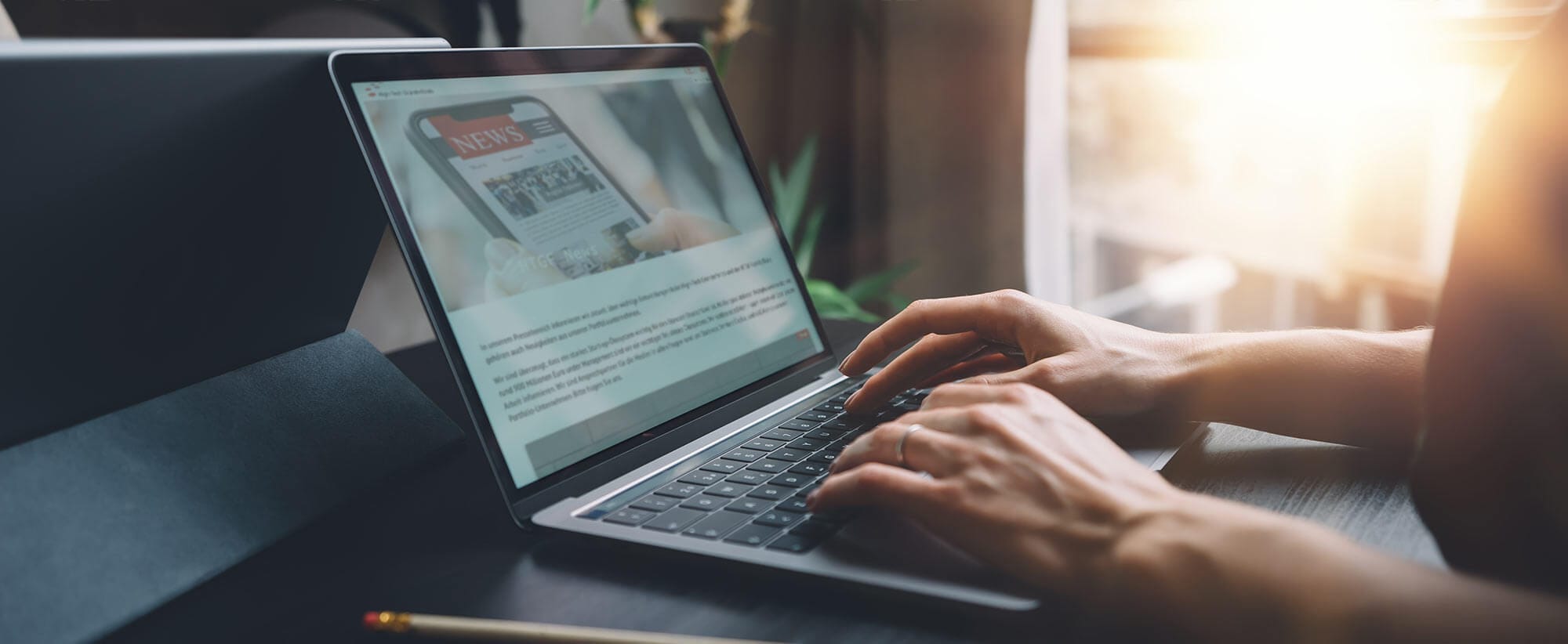 Stay up to date
Subscribe now and receive the latest press releases on investments and other news from High-Tech Gründerfonds. We inform you about important developments at HTGF and provide you with interesting news from our portfolio. Whether it's a successful exit, a new exciting investment or HR news – you'll be the first to know!