INERATEC closes $ 20 M+ Series A financing round to scale up sustainable e-fuel production
January 20, 2022
Engie, Safran and MPC, as well as existing investors provide further growth capital
Karlsruhe, Germany, 20 January 2022 – Strategic investors join INERATEC to scale up the production capacities of synthetic fuels made from CO2 and "green" hydrogen towards the megaton scale. With the new shareholders from the energy, aviation and shipping sector, INERATEC is extending the setup that enables significant company growth.
In 2021, INERATEC has already opened the to date world's largest pilot plant for the production of sustainable e-kerosene in the Emsland region, Lower-Saxony. Now, the company plans an industrial pioneer plant close to Frankfurt Airport for the production of sustainable synthetic fuels starting in 2022. Up to 4.6 million liters of INERATEC e-fuels can be produced annually from up to 10,000 tons of biogenic CO2 and renewable electricity. The company will reinforce its leading status in the Power-to-Liquid sector.
INERATEC contributes to achieving the Paris Climate Goals by providing a sustainable solution for the aviation, shipping, automotive and chemical industry. With sustainable e-fuels, those hard to abate sectors can be defossilized. In order to turn this vision into reality, the production capacities for carbon-neutral fuels and chemicals must be scaled up fast.
United by the mission to reach the climate targets
With Engie, Safran and MPC, INERATEC welcomes strategic partners from the industry to its existing investor portfolio consisting of Extantia, Planet A, High-Tech Gründerfonds, FO Holding and the Karlsruhe Institute of Technology. All partners are united by the mission to reach the climate targets.
This is a massive boost for our company. We will provide sustainable, affordable e-fuels and materials for everyone.

Managing Director and INERATEC founder Dr.-Ing. Tim Boeltken
Safran is laser-focused on this vital area to make aviation carbon-neutral by 2050. INERATEC's leading-edge technologies will bolster the technical expertise needed to develop a certified process for aviation.

Eric Dalbiès, Safran Senior Executive Vice President, R&T and Innovation
We're proud to be investing in a startup that combines innovation with the ambition of speeding the transition to net-zero carbon. Hydrogen and e-fuels will play a key role in decarbonizing heavy mobility such as maritime, railway or in the longer-term air transport. This investment is going to support Engie's ambitious strategy of being able to produce 4 GW of green hydrogen by 2030.

Olivier Sala, Engie Vice-President, Research and Innovation
The existing investors are delighted to further invest in and to support INERATEC on its way to defossilize important industries. The new investors bring the needed expertise and international structures into INERATEC in order to build a truly global player for sustainable e-fuels.

Jan Christoph Gras, partner at Planet A Ventures
The path for synthetic fuels is set for the aviation industry. With this new investment round Ineratec will cement its leading position in this key decarbonisation segment.

Sebastian Heitmann, partner and co-founder at Extantia
---
The financing consortium consists of the current investor High-Tech Gründerfonds (HTGF), Extantia Capital, FO Holding and Planet A as well as the new partners Engie, Safran and MPC Capital.
Media Contact INERATEC
INERATEC GmbH
Isabel Fisch
isabel.fisch@ineratec.de
T + 49 1621852663
About ENGIE
Our group is a global reference in low-carbon energy and services. Together with our 170,000 employees, our customers, partners and stakeholders, we are committed to accelerate the transition towards a carbon- neutral world, through reduced energy consumption and more environmentally-friendly solutions. Inspired by our purpose ("raison d'être"), we reconcile economic performance with a positive impact on people and the planet, building on our key businesses (gas, renewable energy, services) to offer competitive solutions to our customers.
Turnover in 2020: 55.8 billion Euros. The Group is listed on the Paris and Brussels stock exchanges (ENGI) and is represented in the main financial indices (CAC 40, DJ Euro Stoxx 50, Euronext 100, FTSE Eurotop 100, MSCI Europe) and non-financial indices (DJSI World, DJSI Europe, Euronext Vigeo Eiris – Eurozone 120/ Europe 120/ France 20, MSCI EMU ESG, MSCI Europe ESG, Euro Stoxx 50 ESG, Stoxx Europe 600 ESG, and Stoxx Global 1800 ESG).
ENGIE New Ventures (ENV) is the corporate venture capital arm of ENGIE, the global energy and services provider. ENGIE is committed to lead the energy revolution, towards a more decarbonized, decentralized and digitized world. ENV is a €180 million investment fund focused on making minority investments in innovative start-ups. Since 2014, ENV has deployed over €164 million of capital across 27 investments, in disruptive start-ups leading the energy transition and active in renewable energies, hydrogen, energy efficiency and flexibility, heating and cooling networks. ENV's offices are represented in Paris, San Francisco, Singapore, Santiago and Tel Aviv.
Please visit: www.engieventures.com.
Engie SA
Nejma Djelloudi
nejma.djelloudi@engie.com
T +33 (0) 6 64 85 03 39
About Safran
Safran is an international high-technology group, operating in the aviation (propulsion, equipment and interiors), defense and space markets. Its core purpose is to contribute to a safer, more sustainable world, where air transport is more environmentally friendly, comfortable and accessible. Safran has a global presence, with 76,000 employees and sales of 16.5 billion euros in 2020, and holds, alone or in partnership, world or regional leadership positions in its core markets. Safran undertakes research and development programs to maintain the environmental priorities of its R&T and Innovation roadmap.
Safran is listed on the Euronext Paris stock exchange and is part of the CAC 40 and Euro Stoxx 50 indices
Safran Corporate Ventures is Safran's venture capital arm, tasked with funding innovative technology businesses and startups. Since being founded in April 2015, it has contributed financing to fourteen innovative companies active in sectors related to Safran's businesses (decarbonizing aircraft industry, Industry 4.0, onboard components, new materials, new services).
Safran Group
Isabelle Javary
isabelle.javary@safrangroup.com
T : +33 (0)1 40 60 82 20
About MPC
MPC Münchmeyer Petersen & Co. GmbH ("MPC Group") is a family owned, global group and through its subsidiaries and affiliates active in asset and investment management, shipping, shipbuilding but also industrial services and project development mainly in the field of renewables. With its head office in Hamburg and a strong international network, counting approximately 750 employees, the MPC Group is combining the technical and financial expertise required to execute and operate complex industrial projects in international markets.
MPC
Oliver Wagner
o.wagner@mpc-holding.com
T +49 (40) 380 22 1220
About High-Tech Gründerfonds
High-Tech Gründerfonds (HTGF) is a seed investor that finances high-potential, tech-driven start-ups. With around EUR 900 million in total investment volume across three funds and an international network of partners, HTGF has already helped forge more than 650 start-ups since 2005. Driven by their expertise, entrepreneurial spirit and passion, its team of experienced investment managers and start-up experts help guide the development of young companies. HTGF's focus is on high-tech start-ups in the fields of digital tech, industrial technology, life sciences, chemistry and related business areas. To date, external investors have injected more than EUR 3.5 billion into the HTGF portfolio via more than 1,800 follow-on financing rounds. HTGF has also successfully sold interests in more than 150 companies.
Investors in this public-private partnership include the Federal Ministry for Economic Affairs and Climate Action, KfW Capital, and Fraunhofer-Gesellschaft e.V., as well as the companies ALTANA, BASF, BAYER, B.Braun, Boehringer Ingelheim, Robert Bosch, BÜFA, CEWE, Deutsche Bank, Deutsche Post DHL, Dräger, 1+1 AG, EVONIK, EWE AG, FOND OF, Haniel, Hettich, Knauf, Körber, LANXESS, media + more venture Beteiligungs GmbH & Co. KG, PHOENIX CONTACT, QIAGEN, RWE Generation SE, SAP, Schufa, Schwarz Gruppe, STIHL, Thüga, Vector Informatik, WACKER and Wilh. Werhahn KG.
Media Contact
High-Tech Gründerfonds Management GmbH
Stefanie Grüter, Head of Marketing & Communications
T.: +49 228 82300 188
s.grueter@htgf.de
Investor Contact
High-Tech Gründerfonds Management GmbH
Jens Baumgärtner, Senior Investment Manager
T: +49 228 82300 138
j.baumgaertner@htgf.de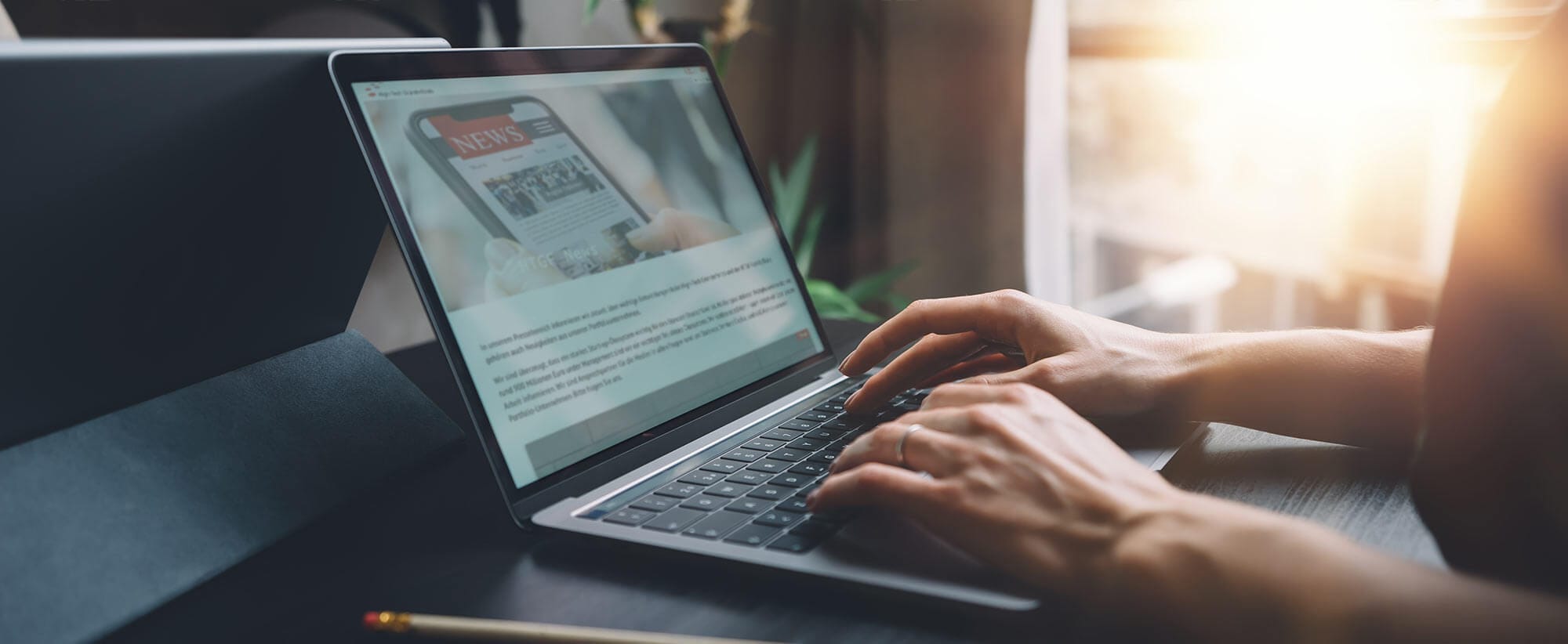 Stay up to date
Subscribe now and receive the latest press releases on investments and other news from High-Tech Gründerfonds. We inform you about important developments at HTGF and provide you with interesting news from our portfolio. Whether it's a successful exit, a new exciting investment or HR news – you'll be the first to know!