STIHL Digital GmbH acquires stake in software startup FlyNex
October 12, 2021
STIHL has been driving innovation in forestry and gardening for 95 years. To make it easier for customers to work with and in nature, the motor and garden tool manufacturer from Waiblingen near Stuttgart is working intensively on digital technologies. The newly formed partnership between STIHL and FlyNex is intended to support customers in forestry, gardening, and landscaping, particularly with data generated by drones.
Hamburg, 10/12/2021 – FlyNex recently closed another financing round worth millions of euros to develop new business areas and expand its current business. The entry of STIHL as an investor creates a strategic partnership to use drones as tools for data collection and analysis in different areas such as forestry and horticulture in the coming years.
In addition to the new commitment of STIHL Digital GmbH, the financing round is completed by investments from HTGF, TGFS – Technologiegründerfonds Sachsen, GPS Ventures, and Snowflake Ventures. The repeated participation of existing investors in the current round demonstrates the confidence in FlyNex to develop into a leading drone data platform.
To date, FlyNex is the only platform in Europe to offer holistic digital services to companies in seven European countries, focusing on the energy supply, telecommunications, and construction and real estate industries. In addition to collecting data by drones, FlyNex also offers a comprehensive, seamless service from advising the customer through implementation to evaluating and using the acquired data.
The partnership with STIHL, known in around 160 countries as a leading manufacturer of quality products for forestry, municipalities, crafts, construction, and gardening, allows FlyNex to expand its offering to different industries and target groups.
STIHL also sees many advantages in the liaison:
We have spent a long time looking throughout the international markets for innovative solutions in this area and are convinced that we have found the right partner in FlyNex.

Benjamin Junghans, Director at STIHL Digital GmbH
Both partners are convinced that they can develop solutions based on drone data that are of interest to many STIHL customers.
With our end-to-end platform, we offer companies automated drones and artificial intelligence for data collection and real-time decision-making. We enable companies to create and process data in a way that only digital aerospace companies can.

Andreas Dunsch, CEO of FlyNex
---
About FlyNex
FlyNex, based in Leipzig, Hamburg, and San Francisco, is the most widely used software solution for commercial drone projects in Europe. Via its cloud platform, FlyNex covers the entire commercial application range for data acquisition by unmanned aerial systems. Companies can thus integrate drones into their processes with just a few clicks and, for example, reduce inspection costs by up to 90%.
Founded in 2015, FlyNex is successfully used as a drone management solution by well-known companies and technology leaders in the construction, real estate, energy, and aviation industries. In addition, FlyNex participates in Europe-wide innovation projects for the successful integration of drones, such as for medical transport, smart air traffic management, or air cab navigation.
For more information about FlyNex visit https://www.flynex.io/press/
About STIHL
The STIHL Group develops, manufactures, and distributes power tools for professional forestry and agriculture as well as for garden and landscape maintenance, the construction sector and private garden owners. The product range is complemented by digital solutions and services. The STIHL Group's sales network consists of 41 STIHL-owned sales and marketing companies, approximately 120 importers and more than 53,000 independent, STIHL-authorized dealers in over 160 countries. STIHL has been the world's top selling chainsaw brand since 1971. The company was founded in 1926 and is based in Waiblingen near Stuttgart, Germany. www.stihl.com
STIHL Digital GmbH is the corporate venture capital entity of the STIHL Group which invests and collaborates with cutting-edge technology companies.
www.stihldigital.com
About High-Tech Gründerfonds
High-Tech Gründerfonds (HTGF) is a seed investor that finances high-potential, tech-driven start-ups. With around EUR 900 million in total investment volume across three funds and an international network of partners, HTGF has already helped forge more than 650 start-ups since 2005. Driven by their expertise, entrepreneurial spirit and passion, its team of experienced investment managers and startup experts help guide the development of young companies. HTGF's focus is on high-tech start-ups in the fields of digital tech, industrial technology, life sciences, chemistry and related business areas. To date, external investors have injected more than EUR 3 billion into the HTGF portfolio via more than 1,800 follow-on financing rounds. HTGF has also successfully sold interests in more than 140 companies.
Fund Investors in the public-private partnership include the Federal Ministry of Economics and Energy, KfW Capital, the Fraunhofer-Gesellschaft and 32 companies.
Media contact
High-Tech Gründerfonds Management GmbH
Stefanie Grüter, Head of Marketing & Communications
T.: +49 228 – 82300 – 188
s.grueter@htgf.de
Contact Investor
High-Tech Gründerfonds Management GmbH
Dr. Maximilian Bock, Investment Manager
T.: +49 228 – 82300 – 124
m.bock@htgf.de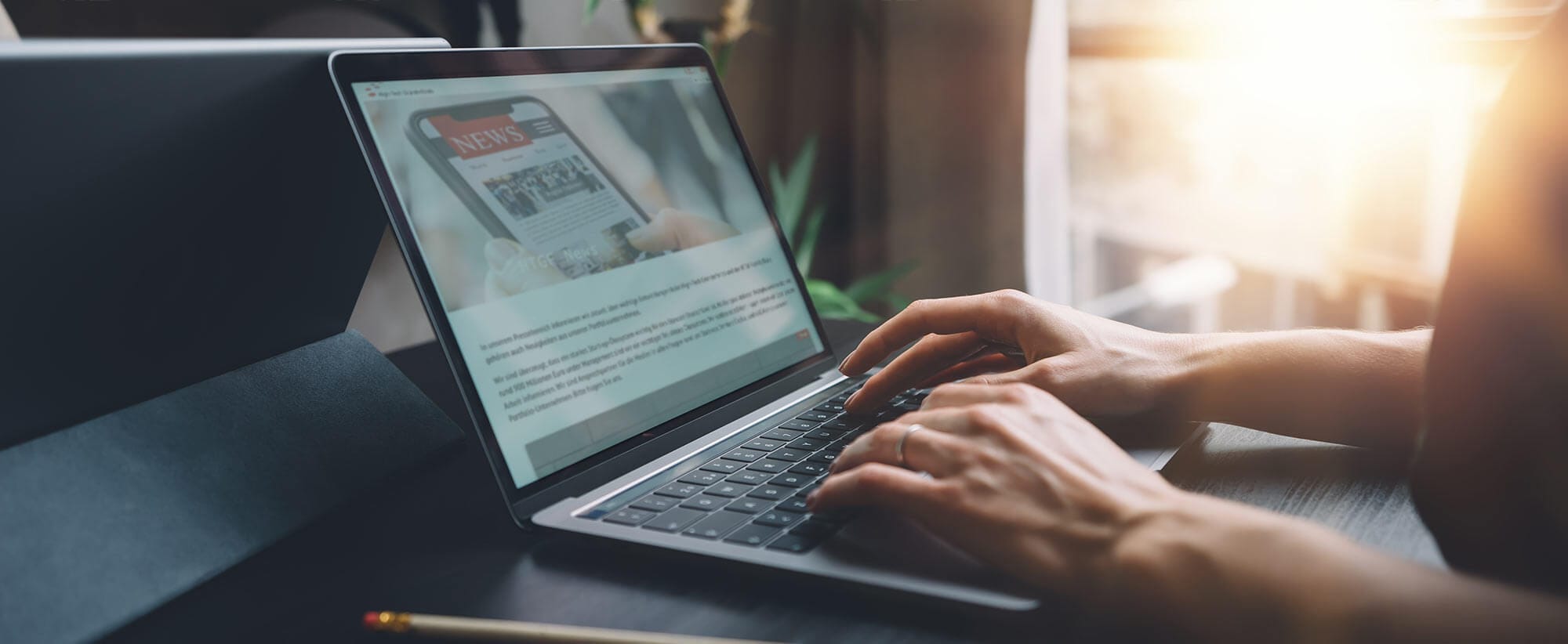 Stay up to date
Subscribe now and receive the latest press releases on investments and other news from High-Tech Gründerfonds. We inform you about important developments at HTGF and provide you with interesting news from our portfolio. Whether it's a successful exit, a new exciting investment or HR news – you'll be the first to know!