Most Successful Exit in the History of High-Tech Gründerfonds – Gilead Sciences to Acquire MYR GmbH
December 10, 2020
One of the largest trade sales of a VC-financed German biotech start-up in the last 20 years
MYR developed HepcludexTM (Bulevirtide), a first-in-class entry inhibitor for the treatment of chronic hepatitis delta virus (HDV). Hepcludex was conditionally approved in Europe by the EMA in July 2020 and submission for accelerated approval in the United States is anticipated by second half of 2021
The acquisition builds on Gilead's strength as a global leader in virology and liver diseases with addition of first marketed product conditionally approved for the treatment of HDV
In 2011 High-Tech Gründerfonds was the first seed investor of MYR Pharmaceuticals
The transaction is subject to regulatory approvals*
Gilead Sciences, Inc. (Nasdaq: GILD) and MYR GmbH (MYR) announced that the companies have entered into a definitive agreement pursuant to which Gilead will acquire MYR for approximately €1.15 bn in cash, payable upon closing of the transaction plus a potential future milestone payment of up to €0.3 bn million (both payments subject to customary adjustments).
MYR is the first private German biotech company to successfully take a drug from preclinical development to market. MYR's lead compound 'Bulevirtide', sold under the brand name HepcludexTM, is a first-in-class entry inhibitor for the treatment of the most severe form of viral hepatitis, chronic hepatitis D (HDV). HepcludexTM is the first conditionally approved medication for this indication.
HDV is a devastating disease with high unmet medical need. With Hepcludex we have the opportunity to address that need with a first-in-class therapy. We look forward to working with the team at MYR to realize the full potential of Hepcludex for HDV patients worldwide. This will build on the work that Gilead has been doing for almost two decades to innovate and improve therapies for viral hepatitis.

Daniel O'Day, Chairman and Chief Executive Officer, Gilead Sciences
We are proud of our achievement in bringing Hepcludex from preclinical stage to patients in need within such a short timeframe. We are excited to join Gilead, whose experience in the hepatitis field and global infrastructure will realize the full potential of Hepcludex and provide access to as many patients as possible around the world with this debilitating disease.

Dmitry Popov, Chief Executive Officer, MYR GmbH
It will be a great success for HTGF, which shows that it is right to invest in the field of life sciences in a very long-term oriented way. Crucial factors for the seed investor's investment decision are an innovative, protectable technology base, a plausible business model and a team with the knowledge and drive to move the project forward. Dr. Bernd Goergen, Partner with HTGF, who wrote his doctoral thesis on viral hepatitis, had recognized this potential when he became acquainted with the preclinical project in. Since then he has been a partner to MYR on its journey to becoming a fully integrated and commercial biopharmaceutical company.
After the conditional EMA-approval of Hepcludex in July 2020, today is the second best day for us as MYR's first external investor and the end of a long and successful journey together with the founder- and management team. Gilead Sciences is the perfect partner to turn the hope of millions of HDV-infected patients for a better live into reality.

Dr. Bernd Goergen, Partner with High-Tech Gründerfonds
We are proud to realize the first HTGF unicorn with the sale of MYR. We would like this success to inspire many founders in Germany to build very large companies.

Dr. Alex von Frankenberg, Managing Director of HTGF
*Closing of the transaction is subject to expiration or termination of the waiting period under the Hart-Scott-Rodino Antitrust Improvements Act and receipt of merger control approvals in certain European jurisdictions.
The joint press release by Gilead Sciences and MYR GmbH is available here.
About MYR GmbH
MYR GmbH is a private, commercial stage biotechnology company headquartered in Bad Homburg, Germany. The company is dedicated to the development of Bulevirtide; Bulevirtide is a first-in-class entry inhibitor which binds to the NTCP receptor for HDV and other indications. MYR started operations in 2011 and has been supported by its founders, private and venture capital investors including the High-Tech-Gründerfonds (www.htgf.de/en/). For more information on MYR, please visit the company's website at www.myr-pharma.com
Contact
Florian Vogel, CCO, MYR GmbH
+49 6172 49 59 813
About Gilead Sciences
Gilead Sciences, Inc. is a research-based biopharmaceutical company that discovers, develops and commercializes innovative medicines in areas of unmet medical need. The company strives to transform and simplify care for people with life-threatening illnesses around the world. Gilead has operations in more than 35 countries worldwide, with headquarters in Foster City, California. For more information on Gilead Sciences, please visit the company's website at www.gilead.com.
Contact Media
Marni Kottle
T: +1 650 522-5388
Contact Investors
Monica Tellado
T: +1 650 522-5132
About High-Tech Gründerfonds
High-Tech Gründerfonds (HTGF) is a seed investor that finances high-potential, tech-driven start-ups. With around EUR 900 million in total investment volume across three funds and an international network of partners, HTGF has already helped forge almost 600 start-ups since 2005. Driven by their expertise, entrepreneurial spirit and passion, its team of experienced investment managers and startup experts help guide the development of young companies. HTGF's focus is on high-tech start-ups in the fields of digital tech, industrial technology, life sciences, chemistry and related business areas. To date, external investors have injected over EUR 2.7 billion into the HTGF portfolio via more than 1,600 follow-on financing rounds. HTGF has also successfully sold interests in more than 100 companies.
Investors in this public-private partnership include the Federal Ministry For Economic Affairs and Energy, KfW Capital, and Fraunhofer-Gesellschaft e.V., as well as the companies ALTANA, BASF, BAYER, B.Braun, Boehringer Ingelheim, Robert Bosch, BÜFA, CEWE, Deutsche Post DHL, Dräger, Drillisch AG, EVONIK, EWE AG, FOND OF, Haniel, Hettich, Knauf, Körber, LANXESS, media + more venture Beteiligungs GmbH & Co. KG, PHOENIX CONTACT, Postbank, QIAGEN, RWE Generation SE, SAP, Schufa, Schwarz Gruppe, STIHL, Thüga, Vector Informatik, WACKER and Wilh. Werhahn KG.
For more information www.htgf.de/en
Contact Media
Stefanie Grüter, Head of Marketing & Communications
T: + 49 228 82300 188
s.grueter@htgf.de
Contact Investment
Dr. Bernd Goergen, Partner
T: + 49 228 82300 136
b.goergen@htgf.de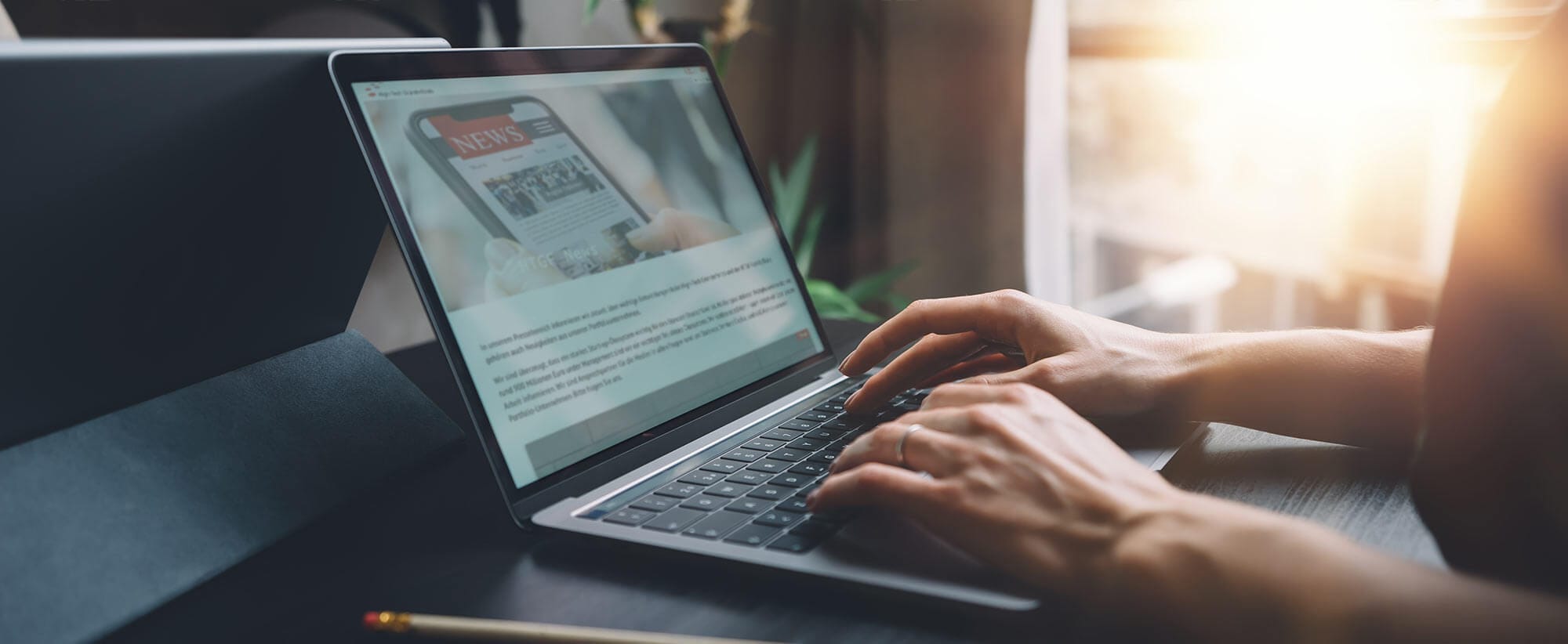 Stay up to date
Subscribe now and receive the latest press releases on investments and other news from High-Tech Gründerfonds. We inform you about important developments at HTGF and provide you with interesting news from our portfolio. Whether it's a successful exit, a new exciting investment or HR news – you'll be the first to know!