High-Tech Gründerfonds presents winner of the 2010 German Enterprise Award – Mister Spex is the winner in the start-ups category
October 29, 2010
The winners of this year's German Enterprise Awards (Deutscher Unternehmer Preis) were commended in a formal ceremony held yesterday evening at the Frankfurter Opern Turm. The Mister Spex company, funded by High-Tech Gründerfonds, won in the start-ups category.
Mister Spex GmbH is Germany's largest online retailer of branded eyewear. Over the Internet this young, rapidly growing and innovative Berlin-based e-commerce start-up offers an extensive selection of high-quality spectacles, sunglasses, sports eyewear and contact lenses at reasonable prices.
As recently as a few weeks ago, Mister Spex obtained funding for growth amounting to about seven million euros. In DN Capital and Xange, the Berlin company signed up two new international investors. The existing investors, including High-Tech Gründerfonds, Grazia Equity, Team Europe Ventures and Astutia Ventures, also participated in Mister Spex's second funding round. Since May 2010, Mister Spex has also been running an online shop for the French market. More European countries are to follow.
"We are very pleased that this entrepreneurial success has been recognised by the jury for the German Enterprise Awards as well. We are very satisfied with the company's growth to date and expect Mister Spex to drive a complete restructuring of the spectacles market in the years ahead," Dr. Alex von Frankenberg, Managing Director of High-Tech Gründerfonds, emphasized.
About Mister Spex
In 2009 Mister Spex achieved a turnover of 4.5 million  Euro, in 2010 the company plans to exceed the 10 million Euro mark. Mister Spex has gained more than 160,000 customers since the online shop started in April 2008. At the moment the fast-growing, Berlin-based company has a total of 100 members of staff, including 55 permanent employees.
The company's product line-up encompasses a complete range of more than 5,000 corrective glasses, sunglasses and sports glasses from more than 60 well-known brands and designers as well as all the popular contact lens brands including care products and accessories. Mister Spex is supplied directly by all the major spectacle and contact lens manufacturers and sells brands such as Adidas Dolce & Gabbana, Oakley, Ray-Ban, Tom Ford or Versace. Mister Spex provides a number of interactive tools on the website, as well as personal support by a competent team of opticians, to help its customers to find the right pair of glasses for them. More detail at www.misterspex.de.
About the German Enterprise Awards
More than 20 businesses from a very wide variety of sectors presented themselves before the German Enterprise Awards' high-calibre jury of successful companies, investors and public figures. The candidates in the 4 categories of start-ups, franchise, SME and SME succession each had 40 minutes to convince the jurors of the story behind and the prospects for their business. The jurors chose the award winners in two rounds and will be available to these businesses as contacts after this competition as well. This creates a vibrant community in which the focus is on exchanging ideas and mentoring.
This year's German Enterprise Awards were already the third time they were given; they were initiated and are organised by Harvard Clubs of Germany. The objective is to commend role models for entrepreneurship and to promote public understanding of the contribution that businesses make to society. The Harvard Clubs of Germany are supported by well-known companies, including Conteam Gruppe, Rabobank International, Daimler, SAP, Lufthansa and Dorma. More detail at www.deutscher-unternehmer-preis.net.
About High-Tech Gründerfonds
High-Tech Gründerfonds invests risk capital in young, high-potential technology companies that convert promising research results in business success. The seed finance provided aims to enable start-ups to take their R&D project through to the creation of a prototype, a proof of concept or to market launch. High-Tech Gründerfonds provides EUR 500,000 of the seed finance and may invest up to a total of two million euros per business in subsequent rounds. Investors in this public/private partnership are the German Federal Ministry for Business and Technology, the KfW Banking Group as well as the six industrial groups of BASF, Deutsche Telekom, Siemens, Robert Bosch, Daimler and Carl Zeiss. High-Tech Gründerfonds has a fund volume of about 272 million euros.
Contact:
High-Tech Gründerfonds Management GmbH
Dr. Andreas Olmes
Senior Investment Manager
Ludwig-Erhard-Allee 2
53175 Bonn
Tel: +49 228 823001-00
Fax: +49 228 823000-50
a.olmes@high-tech-gruenderfonds.de
www.high-tech-gruenderfonds.de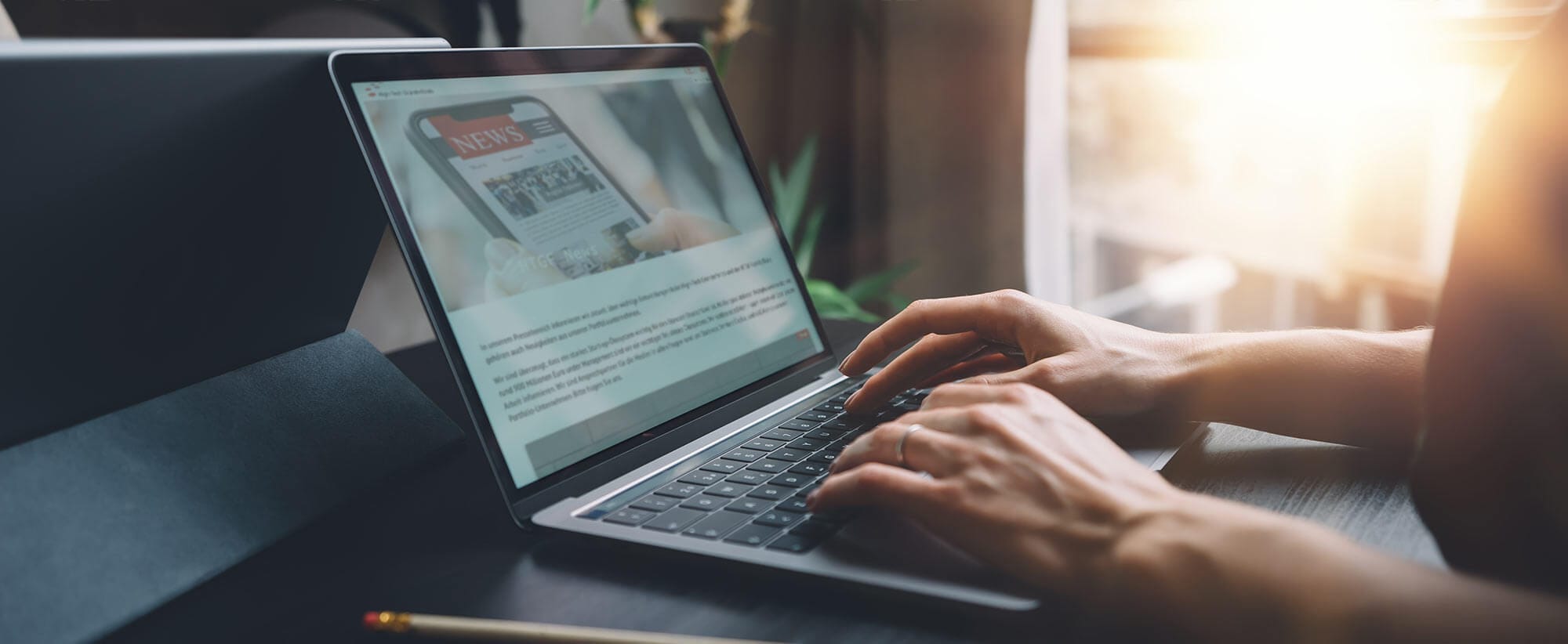 Stay up to date
Subscribe now and receive the latest press releases on investments and other news from High-Tech Gründerfonds. We inform you about important developments at HTGF and provide you with interesting news from our portfolio. Whether it's a successful exit, a new exciting investment or HR news – you'll be the first to know!