High-Tech Gründerfonds invests in KonTEM GmbH
April 17, 2012
Joint press release of High-Tech Gründerfonds, Max-Planck-Innovation GmbH, Center of advanced european studies and research (caesar) and KonTEM GmbH.
KonTEM GmbH, a spin-off company of the Max-Planck-Gesellschaft (MPG) and the Center of advanced european studies and research (caesar), has developed an innovative phase contrast system for transmission electron microscopes (TEM). The system combines enhanced image contrast with high object resolution and thus opens up new possibilities for the analysis of biological specimen. With its investment, the High-Tech Gründerfonds (HTGF) supports the operational ramp-up and growth of the young company and emphasizes the high potential of this innovative technology.
Examination of biological specimen in a transmission electron microscope is complicated and time-consuming. Due to the weak interaction between the specimen and the electron beam, the images show very low contrast and appear almost transparent. KonTEM has managed to transfer the phase contrast application from light microscopy into electron microscopy in such a way that it can be used in TEM routine application.
The KonTEM phase contrast system consists of two main components: the phase plate and the automatic high precision positioning device. The phase plate is the centrepiece of the system. It is an ultra-thin, perforated membrane which influences the phase of the scattered electrons; the object appears focused and with high contrast. The positioning device allows to precisely placing the phase plate into the electron beam, a matter of nanometers. With its modular design, the system can be easily adapted to fit into all new and already installed TEM models.
"The financing from the High-Tech Gründerfonds facilitates a fast and comprehensive market penetration, a prerequisite for a sustainable competitive advantage" says Joerg Wamser, the managing director of KonTEM.
"The underlying technology was researched at the Max Planck Institute of Biophysics inFrankfurtand developed into a marketable product at the research center caesar. KonTEM showcases, that fundamental research as done by the Max-Planck-Gesellschaft can be a basis for innovative and marketable products. We are very pleased to enter into yet another cooperation with the HTGF, states Dr. Florian Kirschenhofer, Start-up Manager at Max-Planck-Innovation, the technology transfer organisation of the MPG.
Dr. Andreas Olmes, Senior Investment Manager at the High-Tech Gründerfonds is looking forward to his work with the new portfolio company: "The modular design of the system allows KonTEM to quickly penetrate its target market and to also retrofit a large number of already installed microscopes. Similar to the "razor-blade" business model, the constant replacement of phase plates generates recurring revenues. In addition, KonTEM has a sustainable competitive advantage through its patent and license portfolio."
Prof. Dr. U. Benjamin Kaupp, Scientific Director of caesar: "The many awards underline that KonTEM offers an outstanding future-oriented technology."
About KonTEM
KonTEM GmbH was incorporated in 2011. It is a spinoff project of the research center caesar inBonnand the Max-Planck-Gesellschaft. Since April 2010, KonTEM is supported by an EXIST Forschungstransfer grant from the German Federal Ministry of Economics and Technology (BMWi). EXIST Forschungstransfer supports outstanding research-based start-up projects that bear high technological risks.
Contact:
KonTEM GmbH
Joerg Wamser
Managing Director
Ludwig-Erhard-Allee 2
D-53175 Bonn
Germany
Tel: +49 (0) 228 180 33 200
joerg.wamser@kontem.de
www.kontem.de
About Max-Planck-Innovation
The Max-Planck-Innovation GmbH mediates the transfer of inventions from Max Planck Institutes to the industry and supports scientists at Max Planck Institutes in founding companies based on know-how generated within Max-Planck-Institutes.
Contact:
Max-Planck-Innovation GmbH
Dr. Florian Kirschenhofer
Start-up Manager
Amalienstr. 33
D-80799 München
Tel: +49 89 290919-31
Fax: +49 89 290919-99
kirschenhofer@max-planck-innovation.de
www.max-planck-innovation.de
About caesar
The caesar foundation is associated with the Max-Planck-Gesellschaft and operates a research center for neuroscience inBonn,Germany. The scientific work is conducted according to the criteria of excellence of the Max-Planck-Gesellschaft.
Contact:
Center of advanced european studies and research – caesar
Dr. Jürgen Reifarth
Head of Public Relations
Ludwig-Erhard-Allee 2
D-53175Bonn
Tel: +49 228 9656-107
juergen.reifarth@caesar.de
www.caesar.de
About High-Tech Gründerfonds
High-Tech Gruenderfonds invests in young, high potential high-tech start-ups. The seed financing provided is designed to enable start-ups to take an idea through prototyping and to market launch. Typically, High-Tech Gruenderfonds invests EUR 500,000 in the seed stage, with the potential for up to a total of EUR 2 million per portfolio company in follow-on financing. Investors in this public/private partnership include the Federal Ministry of Economics and Technology, the KfW Banking Group, as well as thirteen industrial groups of ALTANA, BASF, B. Braun, Robert Bosch, CEWE Color, Daimler, Deutsche Post DHL, Deutsche Telekom, Evonik, Qiagen, RWE Innogy, Tengelmann and Carl Zeiss. High-Tech Gruenderfonds has about EUR 563 million under management in two funds (EUR 272 million EUR HTGF I, EUR 291 million HTGF II).
Contact:
High-Tech Gründerfonds Management GmbH
Dr. Andreas Olmes
Senior Investment Manager
Ludwig-Erhard-Allee 2
D-53175 Bonn
Germany
Tel: +49 228 823001-00
Fax: +49 228 823000-50
info@high-tech-gruenderfonds.de
https://www.htgf.de/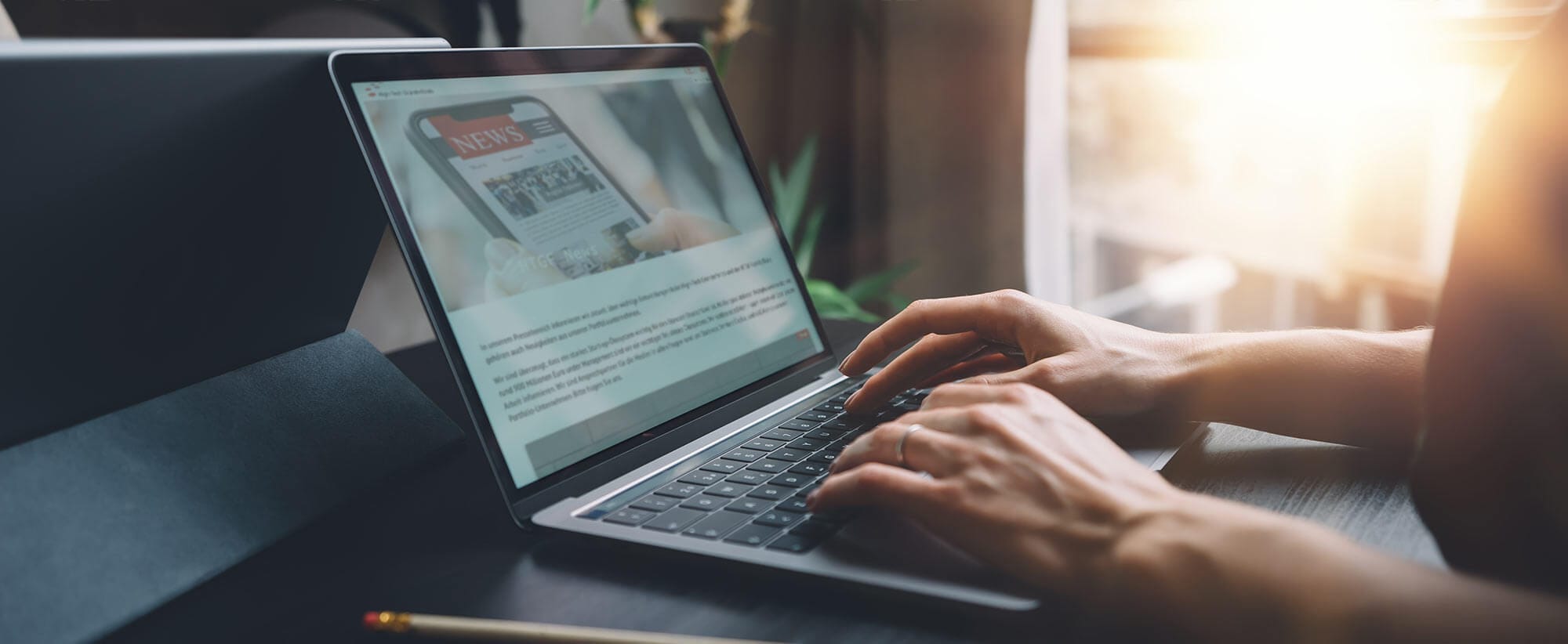 Stay up to date
Subscribe now and receive the latest press releases on investments and other news from High-Tech Gründerfonds. We inform you about important developments at HTGF and provide you with interesting news from our portfolio. Whether it's a successful exit, a new exciting investment or HR news – you'll be the first to know!