Thüga SmartService takes over Start-Up Geospin
January 29, 2020
Thüga SmartService GmbH, a subsidiary of Thüga Aktiengesellschaft, takes over all shares in Geospin GmbH.
The start-up company from Freiburg offers location intelligence software solutions with a focus on Geo Machine Learning. These solutions evaluate environment and customer data with the help of artificial intelligence and self-learning algorithms. This enables companies and municipalities to objectively identify geographical success factors and to position their product and service offerings more successfully.
Geospin GmbH started in 2016 as a spin-off of the Chair of Information Systems at the Albert-Ludwigs-University of Freiburg. The founders have spent many years researching the topic of Smart Cities and have developed specialized geographic machine learning methods. Together with Thüga Aktiengesellschaft, the start-up company has, for example, developed a software solution for the optimal positioning of charging points for electric cars, which is already being used successfully by Thüga's partner companies.
With the takeover of the shares from the company founders, Thüga Aktiengesellschaft and High-Tech Gründerfonds by Thüga SmartService GmbH, the young company is now on a broader financial footing to promote the sale of its current solution portfolio in various industries and to develop new products to market maturity. As a new shareholder, Thüga SmartService GmbH can actively support the development and sales of Geospin with its service portfolio and IT know-how. Geospin will continue to be led by the proven management team around managing director Dr. Sebastian Wagner.
"We are pleased to be able to further advance the successful development of the start-up with the takeover of Geospin GmbH. At the same time, competences in the field of data analysis and the resulting profound knowledge in the field of research of the young Geospin team are an enrichment for our company".

Emil Bruusgaard, Managing Director of Thüga SmartService GmbH
"With Thüga SmartService we have a shareholder on board who is interested in the continuous development of our company and who can also support and promote us in product development and the expansion of our sales structure".

Geospin Managing Director Dr. Sebastian Wagner
About High-Tech Gründerfonds
High-Tech Gründerfonds (HTGF) is a seed investor that finances high-potential, tech-driven startups. With EUR 895.5 million in total investment volume across three funds and an international network of partners, HTGF has already helped forge more than 570 startups since 2005. Driven by their expertise, entrepreneurial spirit and passion, its team of experienced investment managers and startup experts help guide the development of young companies. HTGF's focus is on high-tech startups in a range of sectors, including software, media, internet, hardware, automation, health care, chemistry and life sciences.
To date, external investors have injected over EUR 2.4 billion into the HTGF portfolio via more than 1,500 follow-on financing rounds. HTGF has also successfully sold interests in more than 100 companies. Investors in this public-private partnership include the Federal Ministry For Economic Affairs and Energy, the KfW Capital, and Fraunhofer-Gesellschaft e.V., as well as the companies ALTANA, BASF, BAYER, B.Braun, Boehringer Ingelheim, Robert Bosch, BÜFA, CEWE, Deutsche Post DHL, Dräger, Drillisch AG, EVONIK, EWE AG, FOND OF, Haniel, Hettich, Knauf, Körber, LANXESS, media + more venture Beteiligungs GmbH & Co. KG, PHOENIX CONTACT, Postbank, QIAGEN, RWE Generation SE, SAP, Schufa, Schwarz Gruppe, STIHL, Thüga, Vector Informatik, WACKER and Wilh. Werhahn KG.
Contact
High-Tech Gründerfonds
Maurice Kügler
Schlegelstraße 2
53113 Bonn
T.: +49 228 823 00 – 174
m.kuegler@htgf.de
www.htgf.de/en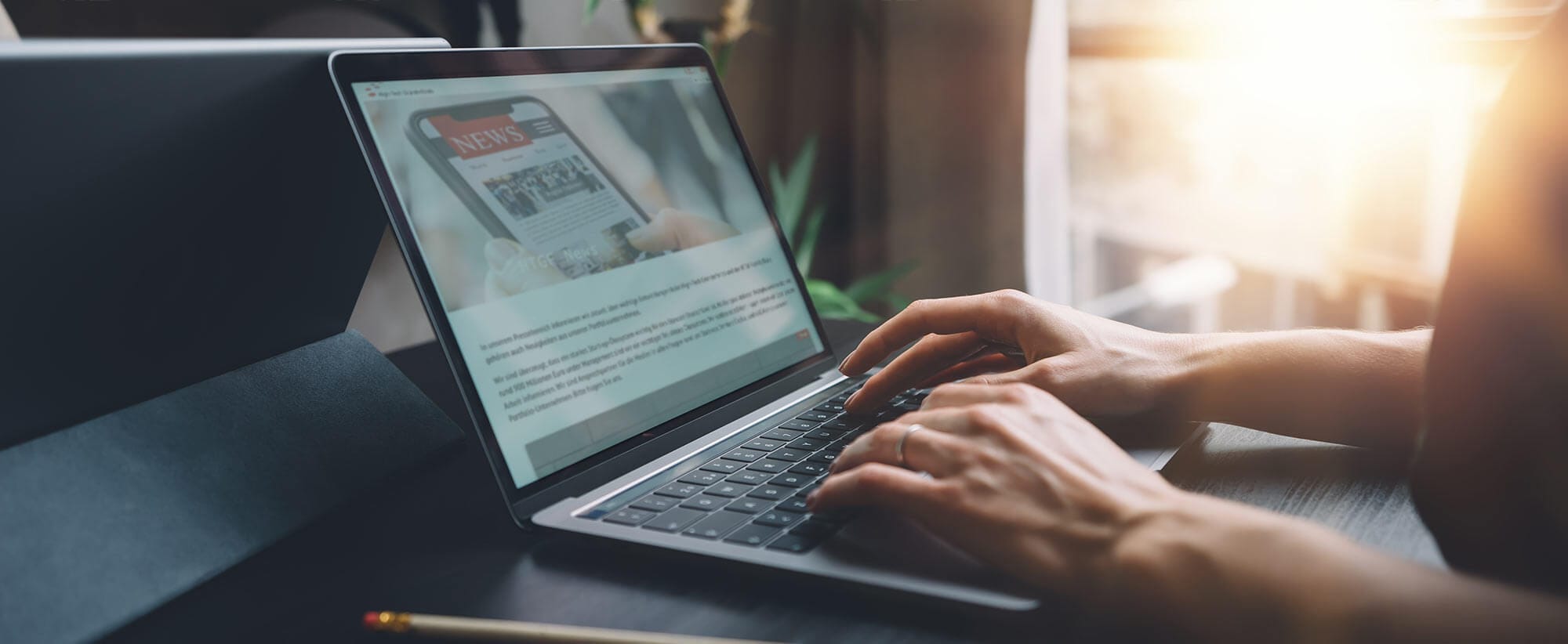 Stay up to date
Subscribe now and receive the latest press releases on investments and other news from High-Tech Gründerfonds. We inform you about important developments at HTGF and provide you with interesting news from our portfolio. Whether it's a successful exit, a new exciting investment or HR news – you'll be the first to know!