Pitch Feedback Session
07.02.2020
09:30-11:00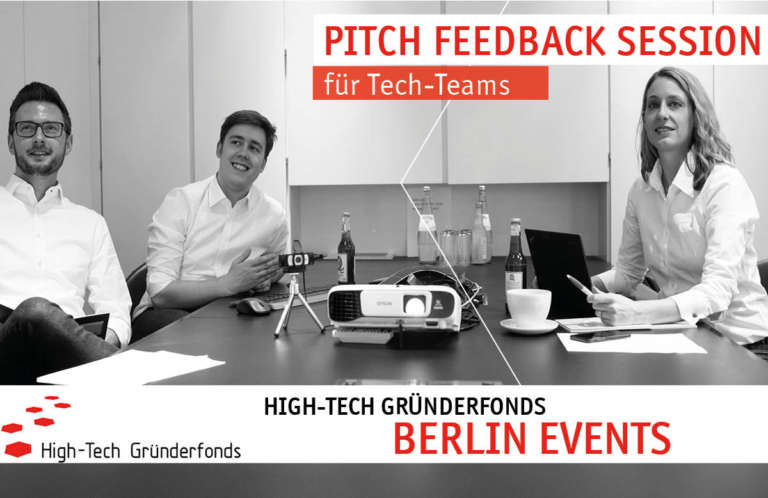 This is your chance to get early feedback on what is already great and where you can improve your 5 minutes pitch. You can ask us all the questions you might have, such as …
– Which information is the most relevant for an investor?
– What is a good way to show your information?
– How can you improve your presentation skills?
– What do you add in case you have 10 or even 20 minutes?
… and all other questions you might have in mind!
We are meeting your team 1:1 on a first come first served basis. We are looking forward to a short description of your company in advance on berlinevents@htgf.de
Stay updated on our upcoming Berlin Events 2020 by signing up via Meetup.
Looking forward to meeting you on 06.09.2019 our Berlin office!
Your HTGF Berlin Team,
Tanja, Louis, Simon, Frank, Martin
Info
Date: 07.02.2020
Duration: 09:30-11:00
Location
HTGF Berlin Office
Alte Leipziger Straße 4
10117 Berlin