Engineering Simulation via web-browser: Earlybird invests in SimScale
November 19, 2014
Earlybird Venture Capital, High-Tech Gründerfonds and BayernKapital together with a consortium of Business Angels are investing in SimScale. SimScale develops an innovative, completely web-based platform for engineering simulation.
Simulation technology (Computer Aided Engineering / CAE) enables engineers to test technical products in a virtual environment without the costly and time-consuming manufacturing of prototypes. Thus a product development process can be made faster, more cost efficient and yield better final results. Despite the various advantages, simulation still is not a standard development tool in mechanical engineering. The main reasons for this are the huge investment costs for high-performance computing hardware, software licenses and training that come along with the traditional deployment of simulation capacity. The SimScale platform is groundbreaking in the way simulation can be performed: cost-efficient, scalable and intuitive.
Since the SimScale platform works completely web-based, an internet connection and a modern web-browser are enough to run sophisticated 3D simulations, no matter if dealing with structural mechanics, fluid mechanics, thermodynamics or acoustics analyses. With modern 3D rendering technology, interactive collaboration functionality and the connection to large external computing centers, SimScale gives its customers access to a powerful simulation environment – easier than ever before.
As Dr. Hendrik Brandis, Partner at Earlybird puts it: "SimScale breaks down all barriers traditionally associated with simulation technology and makes it accessible to a broader range of users – a classical case of disruption."
The SimScale platform is in productive use by customers around the globe, from a diverse range of industries such as plant manufacturing, facilities engineering or pump and valve design. The fresh capital will mainly be invested in the development of the simulation functionality that will enable SimScale to address further industries.
Dr. Guillem Sagué, Investment Manager at High-Tech Gründerfonds says: "As in other areas of enterprise software, we expect a breakthrough of the rapidly growing cloud providers in the field of simulation software. As a first mover, SimScale is in a very promising situation."
After the spin-out of TU München in 2011 and the development of the prototype, the first investment in SimScale was made by HTGF, BayernKapital and a Business Angel consortium at the beginning of 2013. The SimScale platform was officially launched in the second half of 2013 and has attracted several thousand engineers and designers from around the globe as users since then.
Wolfgang Härtl from BayernKapital says about the investment: "The SimScale team managed to develop the platform for productive usage within a very short period of time and executed the market launch successfully. Therefore we are pleased to support the company in the next stage with our second investment."
"Simulation methods have steadily become more powerful and applicable for a broader range of applications over the last few decades," says David Heiny, Co-Founder and Managing Director of SimScale. "With the simple and intuitive deployment of these methods, we want to give every industrial company the opportunity to benefit."
About SimScale
Founded in 2012, SimScale GmbH develops a novel web-based platform that simplifies the access to numerical simulation drastically. The five founders, mechanical engineers, computer scientists and mathematicians, are driven by the idea to create a platform that renews the way Computer Aided Engineering is done in order to make it available to a broader range of users. SimScale encapsulates a broad range of simulation tools from Fluid Mechanics, Structural Mechanics and Thermodynamics in one user interface which can be tested free of charge on www.simscale.com.
Contact:
SimScale GmbH
Tim Willeford
Lichtenbergstraße 8
85748 Garching bei München
Tel.: +49 (0) 89 809-132-764
twilleford@simscale.com
www.simscale.com/press
About Earlybird
Established in 1997, Earlybird has raised over €700 million ($900 million) in fund commitments. We have backed more than 100 companies, some of which have sparked significant innovations in business and technology and resulted in large scale ($1bn+) IPOs and trade sales. Earlybird backs European companies with global ambitions and our active portfolio currently includes 34 companies across the consumer Internet and enterprise services space.
Further information is available at: www.earlybird.com, Twitter: www.twitter.com/earlybirdvc, LinkedIn: www.linkedin.com/company/earlybird-venture-capital or Facebook: www.facebook.com/EarlybirdVC.
Contact:
Catrin Schmidt
+49 30 46 72 47020
press@earlybird.com
About Bayern Kapital / Seedfonds Bayern
Seedfonds Bayern has existed since 2003, using Clusterfonds Seed GmbH & Co KG's new capital (24 m euros) since June 2010. The fund finances technology oriented start-up companies in Bavaria. It also serves as regional contact for founders seeking capital. It is managed by Bayern Kapital GmbH, which was set up in 1995 as part of the Bavarian state government's "Bavarian Future Initiative", aimed in particular at providing venture capital to newly-founded, innovative Bavarian companies. To date, Bayern Kapital has invested approx. € 195 m in more than 225 innovative, high-tech companies. Bayern Kapital currently manages an overall fund volume of about € 200 m.
Contact:
Bayern Kapital GmbH
Wolfgang Härtl
Ländgasse 135 a
84028 Landshut
Tel.: +49 871 92325-22
Fax: +49 871 92325-55
haertl@bayernkapital.de
www.bayernkapital.de
About High-Tech Gründerfonds
High-Tech Gruenderfonds invests in young, high potential high-tech start-ups. The seed financing provided is designed to enable start-ups to take an idea through prototyping and to market launch. Typically, High-Tech Gruenderfonds invests EUR 500,000 in the seed stage, with the potential for up to a total of EUR 2 million per portfolio company in follow-on financing. Investors in this public/private partnership include the Federal Ministry of Economics and Technology, the KfW Banking Group, as well as strategic corporate investors including ALTANA, BASF, Bayer, B. Braun, Robert Bosch, CEWE, Daimler, Deutsche Post DHL, Deutsche Telekom, Evonik, media + more venture Beteiligungs GmbH & Co. KG, METRO, Qiagen, RWE Innogy, SAP, Tengelmann and Carl Zeiss. High-Tech Gruenderfonds has about EUR 576 million under management in two funds (EUR 272 million HTGF I, EUR 304 million HTGF II).
Contact:
High-Tech Gründerfonds Management GmbH
Dr. Guillem Sagué
Schlegelstraße 2
53113 Bonn
Tel: + 49 228 / 82 30 01-00
Fax: + 49 228 / 82 30 00-5
info@htgf.de
www.high-tech-gruenderfonds.de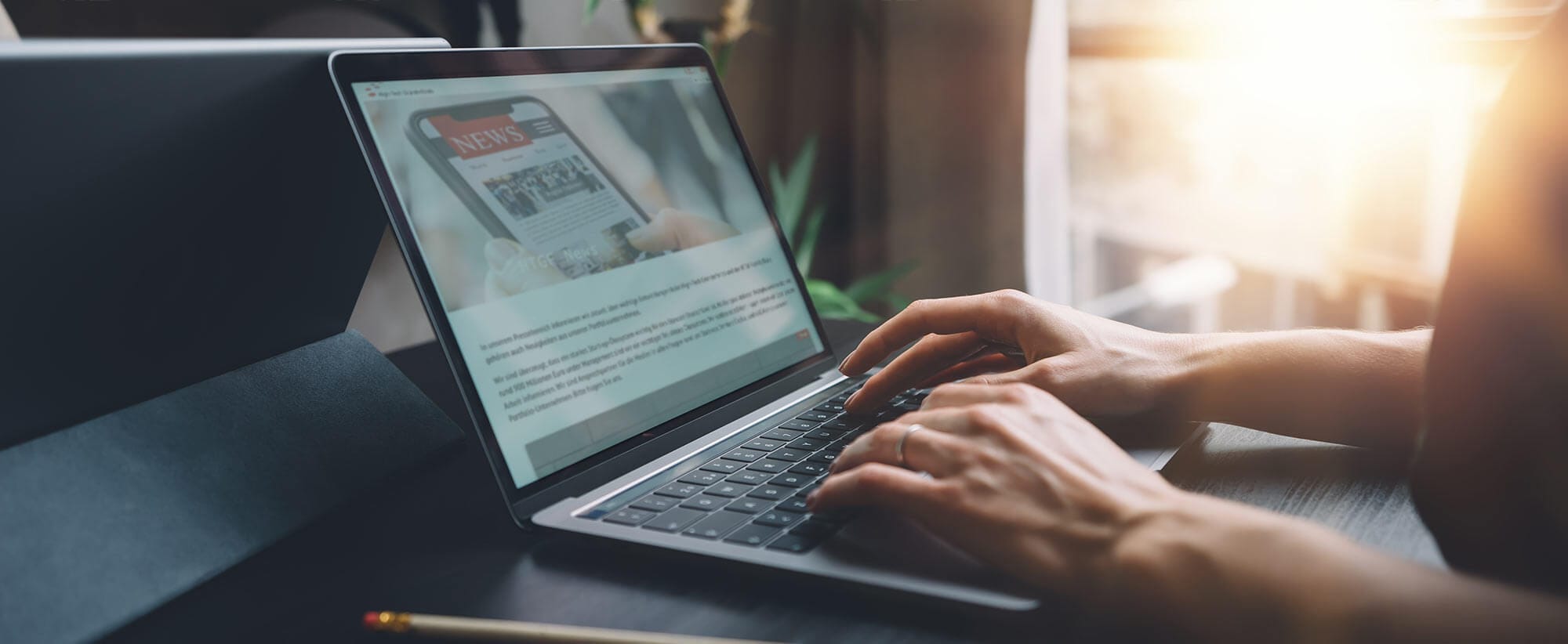 Stay up to date
Subscribe now and receive the latest press releases on investments and other news from High-Tech Gründerfonds. We inform you about important developments at HTGF and provide you with interesting news from our portfolio. Whether it's a successful exit, a new exciting investment or HR news – you'll be the first to know!