Bionic Robotics GmbH sucessfully concluded an early Series A round of funding for the extension of its development and marketing activities
March 20, 2015
Bionic Robotics GmbH, developer and manufacturer of the bioinspired robot arm BioRob, successfully concluded an early Series A round of funding. Apart from the senior shareholder High-Tech Gründerfonds (HTGF) and the managing partner of Bionic Robotics, 3 new investors being Abacus Alpha GmbH, Hessen Kapital I GmbH and RMC Dr. Reineck Management & Consulting GmbH agreed to invest a seven-digit EUR amount in the company.
With the help of the capital Bionic Robotics is going to build up own final assembly facilities and effectively improve its business development activities within Europe. Ralf Teichmann, CEO of Bionic Robotics, said: "I am pleased that after finishing the round we can now fully concentrate on our customers again. The financial means enable us to adapt our unique solution for one of the most important subjects in automation engineering to the needs of a number of lead users first. Then it will be rolled out on a broader scale."
The far-reaching significance of a safe man-robot- cooperation is also recognized by Dr. Bertold Biffar, MD of Abacus alpha: "The safe collaboration of man and robot is an important topic for the future not merely in the assembly environment. We are pleased to accompany Bionic Robotics' successful development of unique lightweight robots designed for cooperative operation through our engagement."
Commenting on the decision, Jürgen ten Elsen, investment manager with Hessen Kapital I GmbH, said: "In our opinion, the technological approach of Bionic Robotics GmbH provides an excellent foundation to satisfy the growing demand for flexible and safe solutions in automation technology. We strongly believe our investment will further strengthen the potential for growth and the innovative drive of the company."
Michael Strzyz, investment manager with HTGF, confirmed: "Cooperative robotics is one of the key future topics in automation. With the development of the bio-rob robot which has been certified by the "Berufsgenossenschaft" (professional association) for operating in one workspace together with human beings without a separating protective fence, Bionic Robotics has created an unrivalled solution. It allows for new and innovative concepts in automation engineering in the future."
About Bionic Robotics GmbH
Established 2010 as a spin-off of Technische Universität Darmstadt, Bionic Robotics GmbH is a dynamic, innovation-driven company specialized on the development and construction of the lightweight robot BioRob.
BioRob is used in industrial automation for pick & place, inspection and assistance tasks.
The extremely lightweight and elastic structure of the robot arm was made possible by designing the patented bioinspired drive concept emulating the movement apparatus of the human arm. This technology allows for a safe collaboration of man and robot in the same workspace even with the robot arm moving at high speed.
Contact:
Bionic Robotics GmbH
Ralf Teichmann, Managing Director
Robert-Bosch-Str. 7
64293 Darmstadt
Phone: +49 6151 2767285
Fax: +49 6151 2767284
info@bionic-robotics.de
www.bionic-robotics.de
About Abacus alpha GmbH
Abacus Alpha is a private equity company with a "buy and hold" strategy, exclusively focusing on long-term investments in B2B business. In view of its traditional industrial background the company has the chance to grow into a sustainable and diversified industrial holding company with a well balanced portfolio. Abacus alpha strive for a mix of new technologies and successful ones as well as start-ups and well-established companies. Investment is possible both with a majority or a minority share in the targeted firm, thereby focusing on growth-oriented activities in the field of industry, trade and services and especially emphasizing on the preservation of resources, Industry 4.0 and Green Tec.
Contact:
Abacus alpha GmbH
Frank Hüther
Johann-Klein-Straße 45
67227 Frankenthal
Phone:  +49 6233 / 86 30 23
www.ab-alpha.de
About Hessen Kapital I GmbH
Established by the German state of Hessen to support economic development, Hessen Kapital I GmbH  has been set up to finance small and medium-size companies during their foundation, innovation and growth stages. Aim is to pave the way for innovations as well as foster viable business models and thus further increase the reputation of Hessen as an attractive and important economic region.
Contact:
BM H Beteiligungs-Managementgesellschaft Hessen mbH
Jürgen ten Elsen
Schumannstraße 4-6
60325 Frankfurt am Main
Phone: +49 69/13 38 50-7858
www.bmh-hessen.de
About High-Tech Gruenderfonds
High-Tech Gruenderfonds invests in young, high potential high-tech start-ups. The seed financing provided is designed to enable start-ups to take an idea through prototyping and to market launch. Typically, High-Tech Gruenderfonds invests EUR 500,000 in the seed stage, with the potential for up to a total of EUR 2 million per portfolio company in follow-on financing. Investors in this public/private partnership include the Federal Ministry of Economics and Energy, the KfW Banking Group, as well as strategic corporate investors including ALTANA, BASF, Bayer, B. Braun, Robert Bosch, CEWE, Daimler, Deutsche Post DHL, Deutsche Telekom, Evonik, Lanxess, media + more venture Beteiligungs GmbH & Co. KG, METRO, Qiagen, RWE Innogy, SAP, Tengelmann and Carl Zeiss. High-Tech Gruenderfonds has about EUR 576 million under management in two funds (EUR 272 million HTGF I, EUR 304 million HTGF II).
Contact:
High-Tech Gründerfonds Management GmbH
Michael Strzyz
Schlegelstraße 2
53113 Bonn
Phone: + 49 228 / 82 30 01-00
Fax: + 49 228 / 82 30 00-5
info@htgf.de
www.high-tech-gruenderfonds.de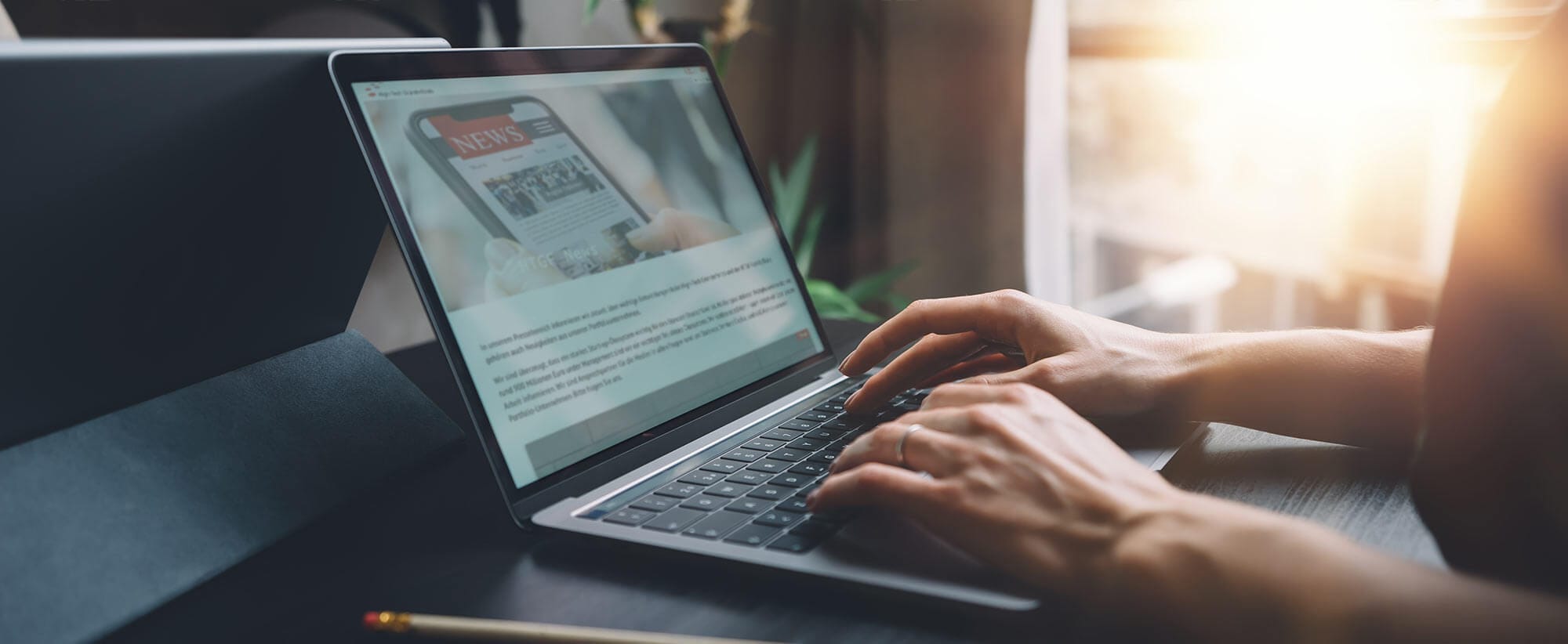 Stay up to date
Subscribe now and receive the latest press releases on investments and other news from High-Tech Gründerfonds. We inform you about important developments at HTGF and provide you with interesting news from our portfolio. Whether it's a successful exit, a new exciting investment or HR news – you'll be the first to know!