casavi raises €20M Series B investment to build Europe's leading digital property management platform
December 16, 2021
Munich, December 16, 2021 – casavi currently manages over 70,000 buildings and 1.6 million residential units, making it one of the leading PropTech platforms in the DACH region. Today the company is announcing the successful completion of its EUR 20 million Series B funding which will be used to expand the company's product offering and accelerate growth throughout Europe. The European growth equity fund Digital+ Partners is leading the investment, alongside Wachstumsfonds Bayern managed by Bayern Kapital and High-Tech Gründerfonds. Existing investors Dquadrat and WENVEST will continue to support casavi in its mission to optimise the property management sector through digital technology.
Approximately 1,000 property managers and housing associations currently rely on the casavi cloud platform for their daily operations. The core functions of the casavi platform include online ticket and workflow management, service apps for tenants as well as its digital service provider platform, Relay. The Relay platform facilitates the seamless collaboration with up to 55,000 real estate service specialists. The entire property management industry is under increasing digitization pressure, resulting in a growing number of companies seeking to optimise their workflows using digital automation tools and who will benefit from using casavi's platform and its ever increasing functionality.
According to a current industry survey – "Digital Leaders in Real Estate Germany 2021" – the majority of real estate companies interviewed confirm that the Corona pandemic has led to medium to high pressure to accelerate their digital transformation. Against this backdrop, casavi was able to achieve significant growth and more than double its client base over the past two years, whilst platform usage in areas such as ticket management has quadrupled over the same period.
The seamless collaboration between property managers, owners, tenants and service providers is becoming ever more critical for the efficient and user-oriented management of buildings.
casavi as a platform is tailored towards the specific demands of the building operations industry and is designed to facilitate a scalable digital network for all of its key stakeholders. The investment of Digital+, Wachstumsfonds Bayern and High-Tech Gründerfonds underscores our ambition to further strengthen our already exceptional market position and product offering.

Peter Schindlmeier, casavi CEO
The casavi team currently comprises of 75 employees at office locations in Munich, Frankfurt and Berlin with an additional 50+ hires scheduled for the next 12 months. One main area of investment will be product development with a strong focus on workflow automation. New features benefitting existing casavi clients will become available in early 2022, including an integration for hybrid property owner meetings and a module specifically addressing the EU Energy Efficiency Directive (EED). Furthermore, the company is planning to build out its existing network of over 30 partner solutions and increase the depth of existing system integrations.
In the wake of several successful pilot projects with international clients, casavi also aims to grow its presence in other European markets over the coming years.
Residential real estate is one of the largest industries within Europe and it is still in the very early stage of digitization. This presents a significant growth opportunity for the emerging wave of European PropTech companies. We believe that casavi is in an excellent position to shape the digital property management of the future with its innovative and customer-oriented approach. We are delighted to support the casavi team in accelerating the next stage of their development.

Tim Kindt, Partner at Digital+
---
About casavi
casavi GmbH operates one of the leading Proptech solutions in Europe, by uniting key building operations stakeholders – property managers, tenants and service providers – on a single platform thus ensuring the efficient and user-oriented management of buildings. casavi's core functions consisting of a workflow management tool, tenant and condominium app and service provider portal are currently used by approx. 1,000 clients for the management of over 70,000 buildings and 1.6 million residential units in Germany, Austria and Switzerland. The company was founded in 2015 and currently employs 75 people in its office locations in Munich, Frankfurt and Berlin. casavi.de
Press Contact
Yeahmazing
Steffen Hohl
E-mail: steffen.hohl@yeahmazing.com
Tel.: +49 170 699 21 01
About Digital+ Partners
Based in Frankfurt and Munich, Germany, Digital+ Partners is a leading technology growth equity investor focused on DACH and European technology companies with over €550 million assets under management. Digital+ Partners aims to support ambitious entrepreneurs build global technology leaders, providing them with strategic advice and long-term financial support to help them define and execute their growth plans. Digital+ Partners focuses exclusively on B2B technology companies and leverages a deep corporate network to help portfolio companies access new markets and build new partnerships. www.dplus.partners
About Bayern Kapital
Bayern Kapital GmbH, based in Landshut, Germany, was founded as an initiative of the Bavarian government in 1995. It is a wholly-owned subsidiary of the Bavarian LfA Förderbank. As the venture and growth capital organisation of the Free State of Bavaria, Bayern Kapital provides equity capital financing for the founders of young innovative technology companies in Bavaria. Bayern Kapital manages specialized investment funds with a total volume of around EUR 700 million. So far, it has invested more than EUR 350 million in about 300 innovative technology companies in various sectors including life sciences, software & IT, medical technology, materials & new materials, nanotechnology and environmental technology. From an early stage during the realization of different projects and also during large-volume financing rounds, Bayern Kapital has supported companies such as EOS Electro Optical Systems, congatec, MorphoSys, voxeljet, parcelLab, SimScale, some of which are listed on stock exchanges and are now market leaders in their respective sectors In this way, more than 8,000 long-term jobs in sustainable companies have been created in Bavaria. https://www.bayernkapital.de/en
About High-Tech Gründerfonds
High-Tech Gründerfonds (HTGF) is a seed investor that finances high-potential, tech-driven start-ups. With around EUR 900 million in total investment volume across three funds and an international network of partners, HTGF has already helped forge more than 650 start-ups since 2005. Driven by their expertise, entrepreneurial spirit and passion, its team of experienced investment managers and start-up experts help guide the development of young companies. HTGF's focus is on high-tech start-ups in the fields of digital tech, industrial technology, life sciences, chemistry and related business areas. To date, external investors have injected more than EUR 3.5 billion into the HTGF portfolio via more than 1,800 follow-on financing rounds. HTGF has also successfully sold interests in more than 150 companies.
Investors in this public-private partnership include the Federal Ministry for Economic Affairs and Climate Action, KfW Capital, and Fraunhofer-Gesellschaft e.V., as well as the companies ALTANA, BASF, BAYER, B.Braun, Boehringer Ingelheim, Robert Bosch, BÜFA, CEWE, Deutsche Bank, Deutsche Post DHL, Dräger, 1+1 AG, EVONIK, EWE AG, FOND OF, Haniel, Hettich, Knauf, Körber, LANXESS, media + more venture Beteiligungs GmbH & Co. KG, PHOENIX CONTACT, QIAGEN, RWE Generation SE, SAP, Schufa, Schwarz Gruppe, STIHL, Thüga, Vector Informatik, WACKER and Wilh. Werhahn KG.
Media contact
High-Tech Gründerfonds Management GmbH
Stefanie Grüter, Head of Marketing & Communications
T.: +49 228-82300-188
s.grueter@htgf.de
Investor contact
High-Tech Gründerfonds Management GmbH
Christian Arndt, Senior Investment Manager
T.: +49 228–82300–171
c.arndt@htgf.de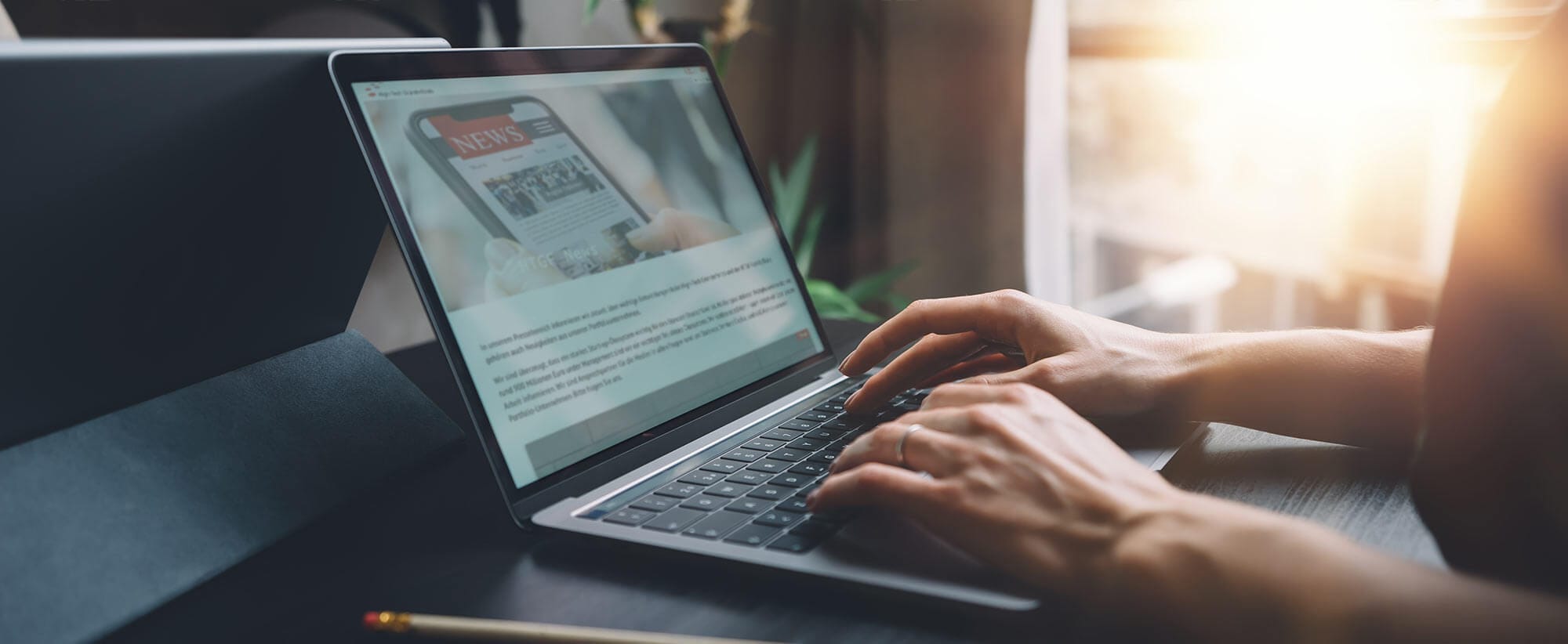 Stay up to date
Subscribe now and receive the latest press releases on investments and other news from High-Tech Gründerfonds. We inform you about important developments at HTGF and provide you with interesting news from our portfolio. Whether it's a successful exit, a new exciting investment or HR news – you'll be the first to know!