START-UP-DAYS 2020
28.09.2020
2 Days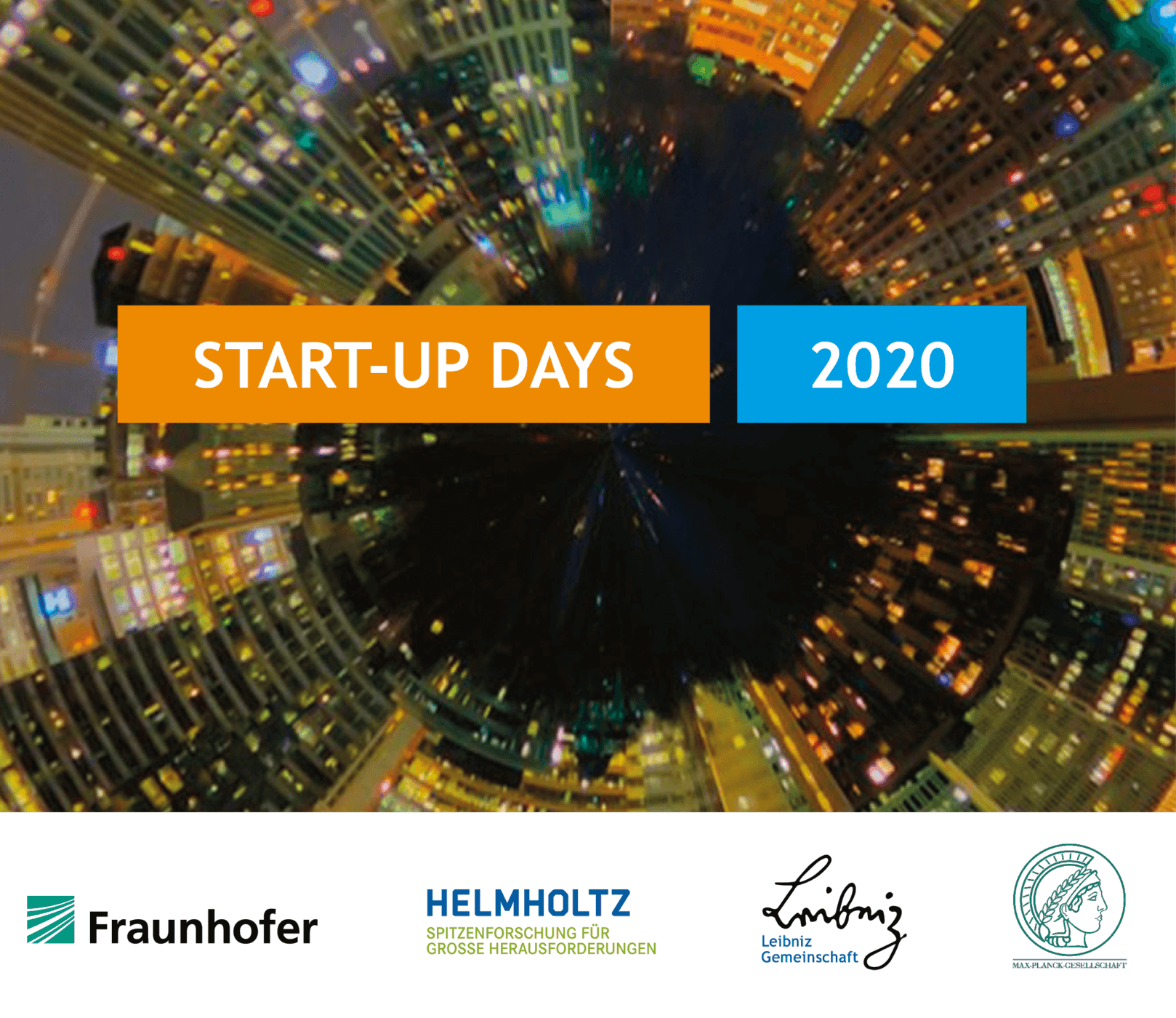 Are you interested in start-up topics? Or do you already have a vague business idea in mind? Perhaps you have already founded a company, but still have open questions? No matter if you are just starting out or already active on the market, the Start-up Days are just right for you.
Be there in Bonn on September 28 and 29, 2020, when the four major non-university research institutions – the Fraunhofer-Gesellschaft, the Helmholtz Association, the Leibniz Association and the Max Planck Society – jointly organize the Start-up Days. The event offers everything your heart desires as a researcher interested in setting up a business: Let experienced experts coach you in workshops and receive important input on all aspects of setting up a business from inspiring personalities from the start-up scene. The Start-up Days offer you a variety of opportunities to network with other people from non-university research who are interested in founding a company and celebrate the start of your future as a founder.
Get your Tickets here!