Successful exit of High-Tech Gründerfonds – Vodafone intends the acquisition of IoT solution provider grandcentrix
November 15, 2019
With this strategic acquisition, Vodafone intends to strengthen its IoT business and its position as a partner for the digitization of the economy
grandcentrix brings the products of the German "Mittelstand" into the "Internet of Things"
High-Tech Gründerfonds (HTGF) was the only institutional investor to accompany grandcentrix
Whether cameras, washing machine, Smart Home devices, jukebox or professional tools – grandcentrix brings the products of the German "Mittelstand" into the Internet of Things. Companies such as Miele, Viessmann, Husqvarna, Reifenhäuser and Leica rely on the expertise of over 150 experts from the fields of embedded development, cyber-physical systems security, IoT cloud platform development and operation as well as machine learning. They support customers throughout the entire product development process – from conceptual design to the market launch of a new product.
grandcentrix was founded in Dortmund in 2009 and HTGF invested almost one year later. The founding team was very visionary about what would be possible with mobile applications in the future and pursued various strategies. In the end, a clear strategic focus on the industry and IoT combined with hard work, made the success possible. grandcentrix has developed over the past years into a leading system integrator of IoT solutions for Smart Products, Smart Home and Smart Energy in the industrial environment. As the only institutional investor, High-Tech Gründerfonds has actively accompanied the company from start-up to industrial player right from the start.
"It is now the right time to hand over the baton to a major international player in order to open up the possibility of establishing a leading IoT Solution Provider from Germany through the intended acquisition of grandcentrix by Vodafone", explains Markus Kreßmann, Partner at HTGF. "This was made possible by the excellent founding and management team of Ralf Rottmann and Martin Willnow, who were 'best-in-class' in all business areas. We are happy to bid farewell to the shareholders with substantial fund returns."

Ralf Rottmann, grandcentrix managing director says: "In the nine years with HTGF, we have gone through some entrepreneurial highs and lows. HTGF has always met us at eye level, has advised, supported, networked and motivated us. With a clear eye for personal and business reality, HTGF held up the grandcentrix flag unconditionally. We know that this is not a matter of course in the venture capital world!"

Martin Willnow, grandcentrix managing director adds: "Without the trust of the HTGF and the people involved, our successful journey would not have been possible. I highly recommend ambitious start-up teams to consider the participation of High-Tech Gründerfonds. As members of the Alumni Club, we will continue to be friends of the HTGF in the future".
Subject to approval by the Bundeskartellamt, the takeover by Vodafone is to be completed by 01.01.2020.
About grandcentrix
grandcentrix is a quality leading system integrator for Internet of Things, Smart Products and Distributed Ledger Technologies. With more than 150 experts from the areas of embedded development, cyber-physical systems security, IoT cloud platform development and operation, machine learning and front-end development, we work for some of the most renowned clients in the German market.
Contact
grandcentrix GmbH
Daniel Bracht
Holzmarkt 1
50676 Köln
T: +49 221 677860 0
d.bracht@grandcentrix.net
grandcentrix.net
About Vodafone
Vodafone is one of the leading telecoms and technology service providers in Germany. Half of all citizens in Germany are Vodafone customers – using Vodafone technology to access the internet, make calls and watch TV; and for connectivity at offices, farms and factories. The Düsseldorf-based company provides a comprehensive portfolio of internet, mobile, fixed and TV services. As digital transformation partner to German business and industry, Vodafone caters to enterprises of all sizes, from startups and SMEs to DAX-listed corporations. Vodafone connects more people and machines in Germany via its mobile network than any other market player. It also has more gigabit fixed network connections and more TV customers in the country than any other German company. Vodafone Germany employs some 16,000 people and generates service revenue of almost 13 billion euros with 49,6 million mobile SIM cards, almost 11 million fixed broadband customers, 14 million TV customers and numerous digital solutions.As a gigabit company, Vodafone is a key contributor to the development of Germany's infrastructure. Its German cable footprint extends to almost 24 million households and it provides a gigabit service to over 11 million of those. Vodafone intends to provide two-thirds of all German citizens with gigabit connections by 2022. With its 4G network, Vodafone reaches about 79 million people and the Vodafone NB-IoT network for the industrial and business sectors is delivering IoT connectivity on 95 % of Germany's total area. Vodafone has been operating Germany's first 5G network since mid-2019. Its 5G services will be available to around 10 million people by 2020 and to 20 million people by 2021. Vodafone Germany is the largest operating company of Vodafone Group, one of the world's largest telecommunications companies, contributing around 30 % of its revenues. Vodafone Group has around 625 million mobile customers, 27 million fixed broadband customers and 22 million TV customers around the world.
Visit the website at www.vodafone-deutschland.de or the Vodafone Group website at www.vodafone.com for further information.
Contakt
Vodafone GmbH
Dr. Sarah Rötzer
Ferdinand-Braun-Platz 1
40549 Düsseldorf
+49 211 533 4068
+49 172 20000 38
Sarah.Roetzer@vodafone.com
vodafone.de/newsroom
About High-Tech Gründerfonds
High-Tech Gründerfonds (HTGF) is a seed investor that finances high-potential, tech-driven startups. With EUR 895.5 million in total investment volume across three funds and an international network of partners, HTGF has already helped forge more than 560 startups since 2005. Driven by their expertise, entrepreneurial spirit and passion, its team of experienced investment managers and startup experts help guide the development of young companies. HTGF's focus is on high-tech startups in a range of sectors, including software, media, internet, hardware, automation, health care, chemistry and life sciences.
To date, external investors have injected over EUR 2 billion into the HTGF portfolio via more than 1,400 follow-on financing rounds. HTGF has also successfully sold interests in more than 100 companies. Investors in this public-private partnership include the Federal Ministry For Economic Affairs and Energy, the KfW Capital, and Fraunhofer-Gesellschaft e.V., as well as the companies ALTANA, BASF, BAYER, B.Braun, Boehringer Ingelheim, Robert Bosch, BÜFA, CEWE, Deutsche Post DHL, Dräger, Drillisch AG, EVONIK, EWE AG, FOND OF, Haniel, Hettich, Knauf, Körber, LANXESS, media + more venture Beteiligungs GmbH & Co. KG, PHOENIX CONTACT, Postbank, QIAGEN, RWE Generation SE, SAP, Schufa, Schwarz Gruppe, STIHL, Thüga, Vector Informatik, WACKER and Wilh. Werhahn KG.
Contact
High-Tech Gründerfonds Management GmbH
Markus Kreßmann
Schlegelstraße 2
53113 Bonn
T.: +49 228 82300 132
m.kressmann@thgf.de
www.htgf.de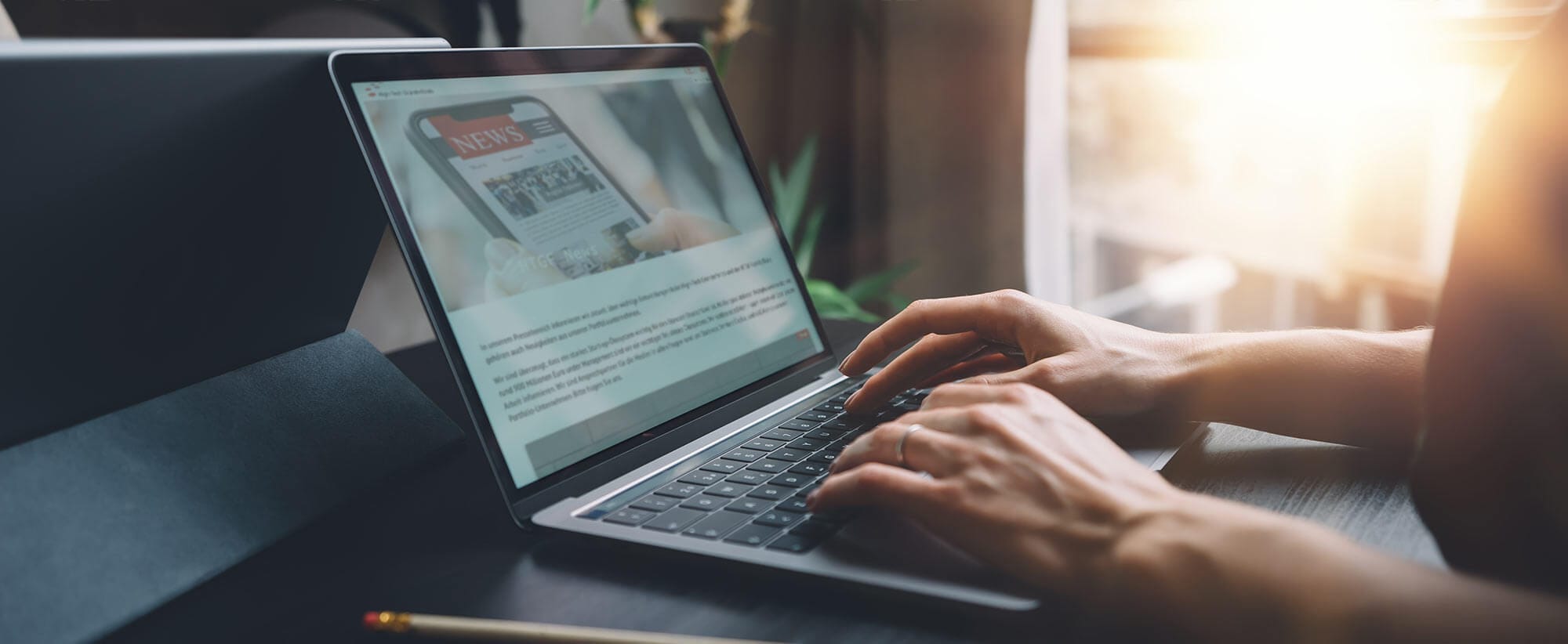 Stay up to date
Subscribe now and receive the latest press releases on investments and other news from High-Tech Gründerfonds. We inform you about important developments at HTGF and provide you with interesting news from our portfolio. Whether it's a successful exit, a new exciting investment or HR news – you'll be the first to know!