Industrial IT security marches forward: A consortium of investors centered around b-to-v Partners invests in software company ondeso
March 18, 2013
A consortium of investors centered around the Swiss holding company b-to-v Partners AG has invested in the young Regensburg-based software company ondeso along with previous investors Bayern Kapital GmbH and High-Tech Gründerfonds. Founded in mid-2010, ondeso GmbH has specialized in developing products having to do with IT security for manufacturing, production, and infrastructure companies ("Industrial IT Security") and has already acquired well-known companies as clients, such as automotive supplier Continental. In 2012 the startup won first prize from the German Federal Ministry of Economics and Technology (BMWi) in the category "New Information and Communications Technology Company of the Year."
The company's focus on the increasingly important area of information security in the industrial sector and its especially successful realization of the business idea in a short time convinced not only the jury for the award, but investors as well. The total for the financing round lay in the low single-digit millions; the funds are to be used primarily for the further development of existing products as well as the expansion of sales and marketing.
"With its solutions in the area of industrial IT security, ondeso has occupied a niche in the market that has been much neglected in the past and that has significant market potential in our view," says Benedikt Kronberger, responsible for the shareholding process at b-to-v Partners. "We're looking forward all the more to successfully concluding this round of financing."
The investor consortium organized around b-to-v was spearheaded by lead investor Stephan Knobloch. A versatile entrepreneur, he acts not only as startup and turnaround manager, but also as founder, shareholder, business angel, and coach. "I found ondeso's product completely convincing. It doesn't just meet a need, but represents an absolute necessity," says Knobloch. "With its professional and highly motivated team, ondeso has the best prospects to continue to grow and to write a success story." Heading the promising software company are the two founders and managing directors Rolf-Dieter Metka and Martin Stemplinger, both of whom have many years of experience in the IT industry.
"With b-to-v we've gained precisely the investor that ondeso needs in this developmental phase," says Rolf-Dieter Metka, who is also a member of the advisory board for Young Digital Economy at BMWi. "The trust of the investing senior shareholders is complemented by the market competence and entrepreneurial quality of b-to-v. The fact that Prof. Dr. Rainer Gerten, a mentor and guide for many years, is also investing is a great confirmation for us." Dr. Gerten is a professor at the Institute for Corporate IT in Mannheim and was already a member of the advisory board of ondeso before the investment. Martin Stemplinger, who is responsible for the technological developments as CTO, adds: "With the funding acquired and the competence gained, ondeso will surely be able to achieve its goals of a broad market entry and an expansion of the head start in the market it already has."
ondeso develops products for secure patch, deployment, and software distribution management. Because of the complexity of the processes in the area of production, applications and functionalities that have long become standard in the office environment have hardly been applied there. Yet the threat potential is growing, and companies in mechanical and plant engineering, one of Germany's strongest industrial sectors, are more and more frequently becoming the targets of attacks by viruses and malware. If a plant should be brought to a standstill as a consequence, enormous costs could result for the operator. ondeso has recognized this potential and developed a distribution and management system that for the first time is tailored to the special manufacturing and production needs in this sector.
About ondeso
ondeso GmbH was founded in 2010 with the goal of offering production, manufacturing, and infrastructure companies a secure software management system for the production environment. The core product offering includes patch, release, and USB storage management as well as software deployment for computer systems in and around production. With ondeso's products, customers will have for the first time a solution for this area of application that can be integrated into their individual production and manufacturing processes. ondeso has made it a goal to increase IT security in this area and at the same time to offer a product that does not require special and in-depth IT knowledge to deploy and operate. With this integrative concept and its innovative products, ondeso is taking on a leading role in the industrial IT security market segment. Further information is available at www.ondeso.com
About Bayern Kapital
Bayern Kapital GmbH was created in 1995 at the initiative of the Bavarian state government in the framework of the "Bavarian Future Offensive" in order to provide equity capital to young, innovative Bavarian companies in particular. Bayern Kapital has previously invested around €180 million in more than 220 innovative high-tech companies. Currently, Bayern Kapital has a total fund volume of around €200 million at its disposal. Further information is available at www.bayernkapital.de
About b-to-v Partners
Located in St. Gallen, b-to-v Partners AG with its 200 members is one of the leading networks of entrepreneurial private investors in Europe. In addition, the company is active as an independent investor in start-ups, medium-sized companies, and special opportunities. b-to-v combines the industry expertise and experience of entrepreneurial private investors and of investment professionals in its own team with opportunities to invest in companies led by outstanding entrepreneurs. With this investment approach, b-to-v has set the goal of creating long-term added value both for the companies financed worldwide as well as for the investors while achieving attractive returns. The joint investment activity and the pleasure of mutual financial, technical, and personal support from entrepreneur to entrepreneur is the core of the b-to-v philosophy. Further information is available at
www.b-to-v.com.
b-to-v Partners Press Contact
Saskia Schauer
HOSCHKE & CONSORTEN Public Relations GmbH
Tel: +49 40 36 90 50-57
Email: s.schauer@hoschke.de
About High-Tech Gründerfonds
High-Tech Gruenderfonds invests in young, high potential high-tech start-ups. The seed financing provided is designed to enable start-ups to take an idea through prototyping and to market launch. Typically, High-Tech Gruenderfonds invests EUR 500,000 in the seed stage, with the potential for up to a total of EUR 2 million per portfolio company in follow-on financing. Investors in this public/private partnership include the Federal Ministry of Economics and Technology, the KfW Banking Group, as well as strategic corporate investors including ALTANA, BASF, B. Braun, Robert Bosch, CEWE Color, Daimler, Deutsche Post DHL, Deutsche Telekom, Evonik, Lanxess, media + more venture Beteiligungs GmbH & Co. KG, METRO, Qiagen, RWE Innogy, SAP, Tengelmann and Carl Zeiss. High-Tech Gruenderfonds has about EUR 573.5 million under management in two funds (EUR 272 million HTGF I, EUR 301.5 million HTGF II). Further information is available at www.htgf.de
Press contact:
High-Tech Gründerfonds Management GmbH
Stefanie Zillikens – Marketing & Communications Manager
Schlegelstraße 2 – 53113 Bonn
Tel: +49 228 823001-07 – Fax: +49 228 823000-50
s.zillikens@htgf.de
www.high-tech-gruenderfonds.de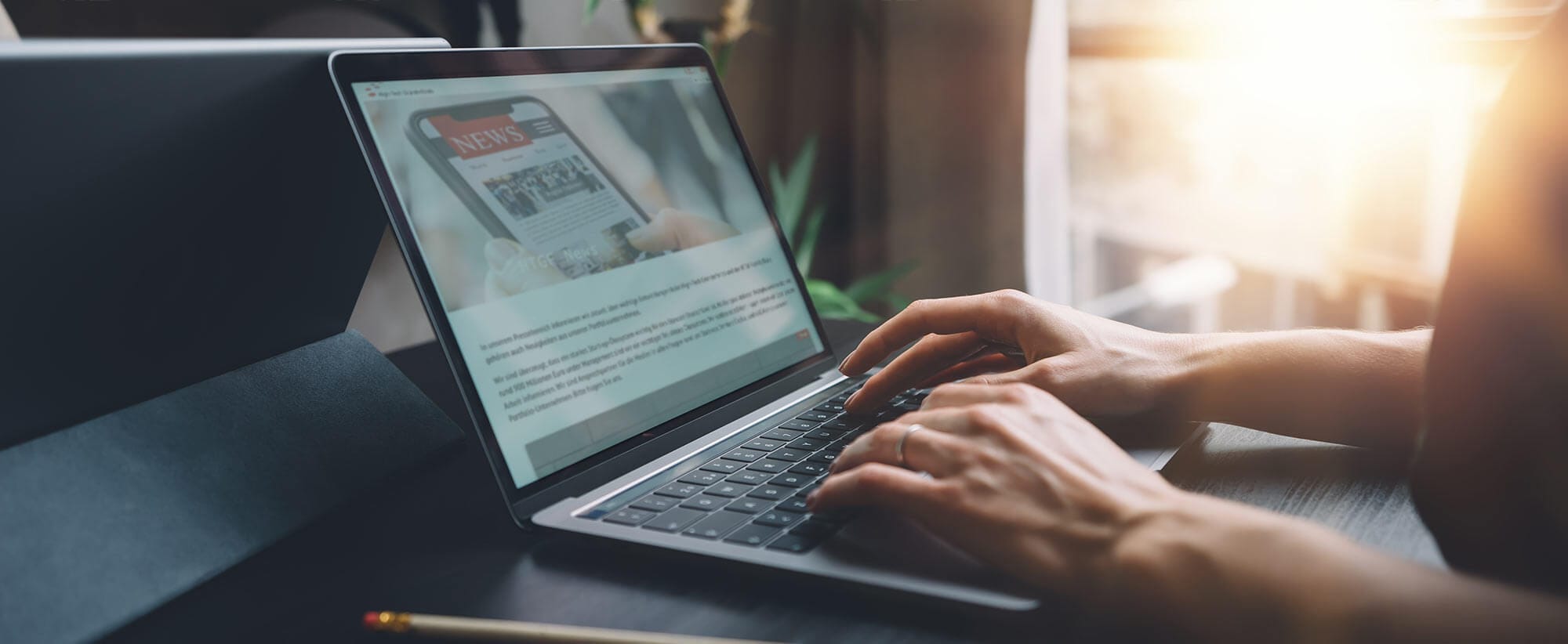 Stay up to date
Subscribe now and receive the latest press releases on investments and other news from High-Tech Gründerfonds. We inform you about important developments at HTGF and provide you with interesting news from our portfolio. Whether it's a successful exit, a new exciting investment or HR news – you'll be the first to know!