High-Tech Gründerfonds secures successful exit – Schunk Group takes stake in Pulsar Photonics
June 24, 2021
Pulsar Photonics, a start-up based in Herzogenrath near Aachen, eyes new opportunities to further develop its cutting-edge technology and market it around the world thanks to tech company's international network
Foray into laser technology marks a technological expansion for Germany's Schunk Group
High-Tech Gründerfonds was the start-up's first institutional investor back in 2015, with Falk Strascheg Holding coming on board in 2018
Bonn, 24 June 2021 – The exit is a perfect match for High-Tech Gründerfonds (HTGF), bringing together an international tech company with over a 100-year history and a start-up that will benefit from each other's strengths.
For Schunk, the ultrashort-pulse laser technology represents a technological expansion that will enable us to further enhance our expertise in optics and photonics. As a highly innovative company, Pulsar Photonics is therefore a perfect fit for our 'Success by Innovation' initiative.

Dr. Arno Roth, Chief Executive Officer of the Schunk Group
We're delighted that Schunk Group is investing in Pulsar Photonics. Schunk's financial strength and the tech company's existing global network unlock whole new opportunities for us to further develop our cutting-edge technology and market it around the world.

Dr. Jens Holtkamp, one of the three founding managing directors of Pulsar Photonics
One of HTGF's goals is to establish contact between established companies and start-ups, with both sides benefiting from their collaboration. We would like to wish Pulsar Photonics and the Schunk Group all the best for their joint future. HTGF finances many spin-offs from German research institutes. In addition to the powerful technology, we were mainly impressed by the three founders back in 2015.

Klaus Lehmann, Partner for Industrial Tech at High-Tech Gründerfonds
Pulsar Photonics is a spin-off from the renowned Fraunhofer Institute for Laser Technology (ILT), which is based in Aachen. The company's launch in 2013 was supported by the "EXIST Transfer of Research" program initiated by the German Federal Ministry for Economic Affairs and Energy. HTGF was Pulsar Photonics' first investor in 2015, with the Falk Strascheg Holding coming on board in 2018.
Pulsar Photonics is now a full-service provider for laser micro-machining with short-pulse and ultrashort-pulse lasers. It currently has around 40 employees, who support customers from application development to the series production of components for their products. With laser machines developed in-house, Pulsar Photonics sets new standards in laser processing with ultrashort-pulse lasers. Sophisticated optical and sensory solutions enable enhanced efficiency and reliability. User-friendly software and easy-to-operate machines enable further performance enhancements and minimise the chance of errors.
About Pulsar Photonics
Pulsar Photonics GmbH is an innovative high-tech company in the field of laser technology. The business activities include development and production of laser machines for material processing with short and ultra-short pulse lasers. Further business areas include serial micro manufacturing and the development of complex beam shaping systems for multi-beam and precision processing. The machines are adapted to the process and customer requirements in terms of the components they contain and are equipped with an individualized software solution. Pulsar Photonics GmbH, founded in 2013, is one of the 1000 fastest growing companies in Europe according to the Financial Times and Statista.
www.pulsar-photonics.de
About Schunk Group
The Schunk Group is a global technology company. The company is a leading supplier of products made of high-tech materials – such as carbon, technical ceramics and sintered metal – as well as machines and systems – from environmental simulation and air conditioning to ultrasonic welding and optical machines. The Schunk Group has around 9,000 employees in 29 countries and achieved sales of €1.2 billion in 2020.
www.schunk-group.com
Media Contact
Dr. Neill Busse, Press contact
Tel +49 641 608 2285
Fax +49 641 608 28 1759
neill.busse@schunk-group.com
About High-Tech Gründerfonds
High-Tech Gründerfonds (HTGF) is a seed investor that finances high-potential, tech-driven start-ups. With around EUR 900 million in total investment volume across three funds and an international network of partners, HTGF has already helped forge more than 600 start-ups since 2005. Driven by their expertise, entrepreneurial spirit and passion, its team of experienced investment managers and startup experts help guide the development of young companies. HTGF's focus is on high-tech start-ups in the fields of digital tech, industrial technology, life sciences, chemistry and related business areas. To date, external investors have injected more than EUR 3 billion into the HTGF portfolio via more than 1,700 follow-on financing rounds. HTGF has also successfully sold interests in more than 130 companies.
Investors in this public-private partnership include the Federal Ministry For Economic Affairs and Energy, KfW Capital, and Fraunhofer-Gesellschaft e.V., as well as the companies ALTANA, BASF, BAYER, B.Braun, Boehringer Ingelheim, Robert Bosch, BÜFA, CEWE, Deutsche Bank, Deutsche Post DHL, Dräger, 1&1 AG, EVONIK, EWE AG, FOND OF, Haniel, Hettich, Knauf, Körber, LANXESS, media + more venture Beteiligungs GmbH & Co. KG, PHOENIX CONTACT, QIAGEN, RWE Generation SE, SAP, Schufa, Schwarz Gruppe, STIHL, Thüga, Vector Informatik, WACKER and Wilh. Werhahn KG.
www.htgf.de/en
Media Contact
Stefanie Grüter, Head of Marketing & Communications
T.: +49 228 82300 188
s.grueter@htgf.de
Contact for investors
Klaus Lehmann, Partner
T.: +49 228 82300 115
k.lehmann@htgf.de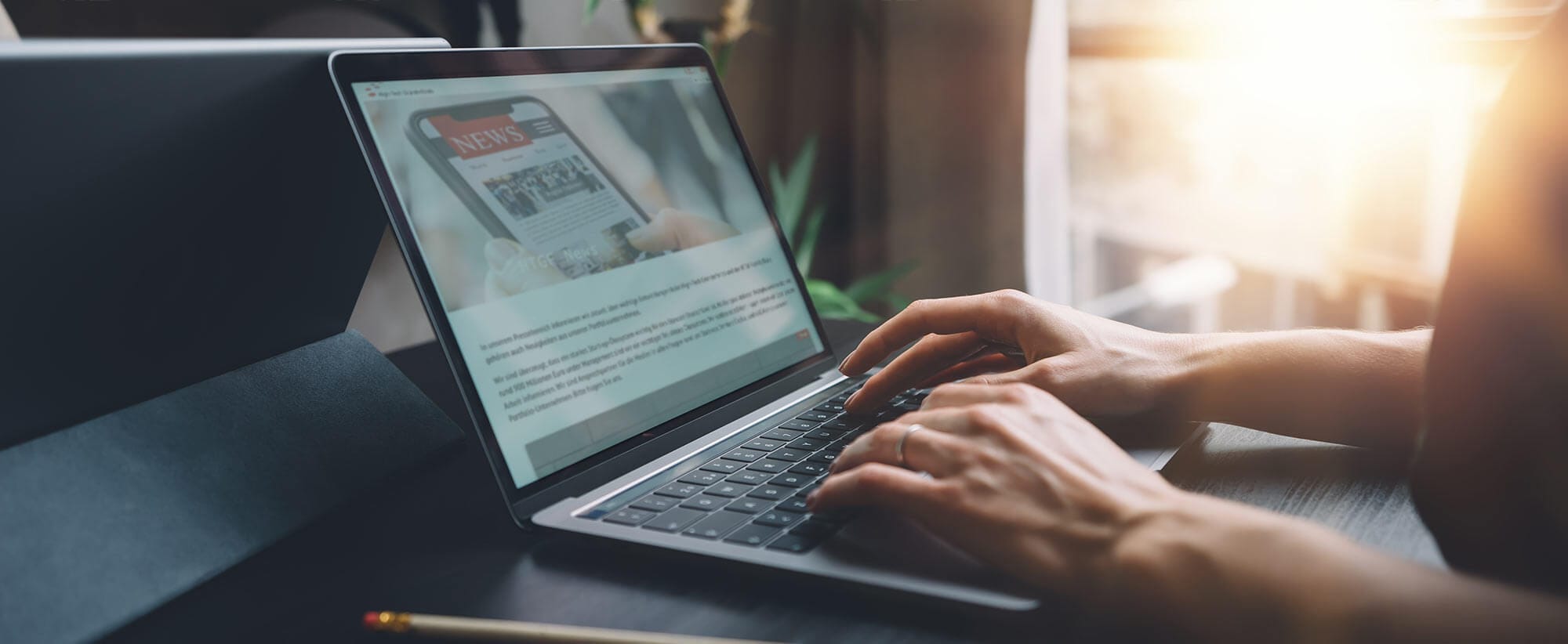 Stay up to date
Subscribe now and receive the latest press releases on investments and other news from High-Tech Gründerfonds. We inform you about important developments at HTGF and provide you with interesting news from our portfolio. Whether it's a successful exit, a new exciting investment or HR news – you'll be the first to know!