A-financing round successfully completed: Capical GmbH gains M-Invest and KfW as new investors
July 30, 2013
Capical GmbH's positive development has persuaded M-Invest and KfW to get on board as new investors in the Braunschweig medical technology company. c · one, the world's first capacitive ECG device has already been completed and approved; the company now plans on building up sales with the capital.
"The financing round will enable us to position c · one , approved at the beginning of 2013, on the national and international market and to build up sales." explained Henning Böge, managing director and founder of Capical GmbH. "Internationally, we will rely on distributors; in Germany we will use the capital for our own sales team. Only then will we be able to achieve direct contact with customers."
The electrocardiogram (ECG) has been established for years as the gold standard in cardiology diagnostics. Now the new capacitive ECG even provides additional diagnostic information by measuring significantly more ECG channels than before, with a faster measuring rate and consistently high signal quality. All electrodes are integrated in a compact device, which is why the c · one can function without patient cables. As a conductive contact to the patient is not required, the device can be operated without any additional consumables such as contact spray or gel.
M-Invest GmbH and KfW invest in innovative start-ups in order to enable growth for the companies through an equity stake as part of long-term partnership cooperation. "We are convinced that the c · one will contribute to improving both cardiology treatment and clinical processes", said Bernhard Meder, managing director of M-Invest GmbH. As the manager of an SME from the electrical engineering sector, he brings with him a great deal of expertise in marketing new products.
Susanne Rübenach, investment manager of ERP-Startfonds at KfW, also has a positive outlook for the company. "Demographic development requires easy-to-use, time-saving medical products. The additional diagnostic benefits create a large potential for Capical GmbH in this growing market."
Kay Balster, investment manager at High-Tech Gründerfonds adds: "We are happy to have gained two experienced investors with M-Invest and KfW. The company seed financed by us together with K & S W Invest in 2011 now has great potential to grow further and tap new markets after the successful market launch this year."
About Capical GmbH
Capical GmbH was spun-off in 2010 by Dr. Martin Oehler, Henning Böge and Prof. Meinhard Schilling from the Institute for Electrical Measurement Technology and the Fundamentals of Electrical Engineering of TU Braunschweig. Its purpose is to establish the internally-developed capacitive ECG technology in everyday clinical life and thus to make its benefits accessible to both the users and doctors as well as to patients.
In 2013, their first product, the c • one- a very quick and easy to use multi-channel ECG device – was approved as a medical product. This measurement procedure eliminates any need to prepare the patient and thus it is now possible to carry out an ECG measurement with up to 29 electrodes while still reducing the effort and expense involved.
Contact:
Capical GmbH
Henning Böge
Rebenring 33
38106 Braunschweig
Tel: +49 531 / 42879 – 480
Fax: +49 531 / 42879 – 589
info@capical.de
https://www.capical.de
About M-Invest
The M-Invest GmbH invests in high-innovative Start-ups. The idea is to bring innovative companies and technologies to the next level by equity participation within a long term partnership and cooperation. The M-Invest team supports the high-tech companies with its big international experience in Marketing and Sales, technical know-how and they are willing to bring in their talents into the advisory board if it makes sense. The target is always a long-term engagement without opt-out conditions that are fixed from the beginning. Furthermore, they are focused on the strategic position of their own operative business (www.meder-commtech.com). Additionally, they invest in conservative values like property and shares to get a good mixture between risk and security.
Contact:
M-Invest GmbH
Robert-Bosch-Straße 4
D-78224 Singen
Tel: +49 (0) 7731/ 911 322-0
Fax: +49 (0) 7731/ 911322-99
info@m-invest.eu
www.m-invest.eu
KfW
KfW group gives impetus to economic, social and ecological development worldwide. As a promotional bank under the ownership of the German federal government and the Länder (federal states), it offers support to small and medium-sized enterprises, environmental protection, housing, infrastructure, it provides project and export finance, and provides soft loans and grants as part of Germany's development cooperation.
Contact:
Infocenter 
Infocenter@kfw.de
www.kfw.de
About HTGF
High-Tech Gruenderfonds invests in young, high potential high-tech start-ups. The seed financing provided is designed to enable start-ups to take an idea through prototyping and to market launch. Typically, High-Tech Gruenderfonds invests EUR 500,000 in the seed stage, with the potential for up to a total of EUR 2 million per portfolio company in follow-on financing. Investors in this public/private partnership include the Federal Ministry of Economics and Technology, the KfW Banking Group, as well as thirteen industrial groups of ALTANA, BASF, B. Braun, Robert Bosch, CEWE Color, Daimler, Deutsche Post DHL, Deutsche Telekom, Evonik, Qiagen, RWE Innogy, Tengelmann and Carl Zeiss. High-Tech Gruenderfonds has about EUR 563 million under management in two funds (EUR 272 million HTGF I, EUR 301,5 million HTGF II).
Contact:
High-Tech Gründerfonds Management GmbH
Kay Balster
Investment Manager
Schlegelstraße 2
53113 Bonn
Tel: +49 228 823001-00
info@high-tech-gruenderfonds.de
www.high-tech-gruenderfonds.de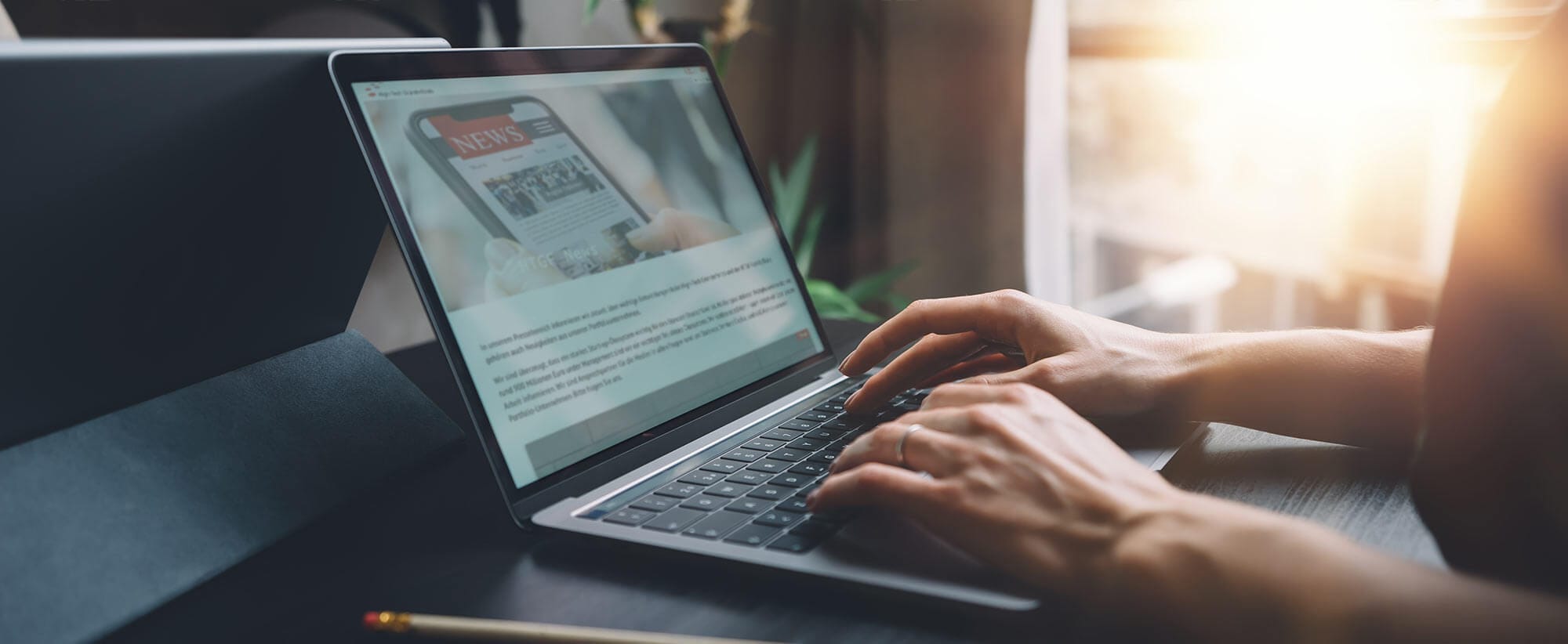 Stay up to date
Subscribe now and receive the latest press releases on investments and other news from High-Tech Gründerfonds. We inform you about important developments at HTGF and provide you with interesting news from our portfolio. Whether it's a successful exit, a new exciting investment or HR news – you'll be the first to know!