Yoga hits the digital opportunities of the 21st century
March 17, 2016
High-Tech Gründerfonds invests together with private investors in a new modern life yoga app
Asana Yoga, which was founded in 2015 today announced the seed financing from High-Tech Gründerfonds (HTGF) and other experienced seed investors including Astutia Ventures, Florian Huber, Jeannette Fürstenberg and Sebastian Johnston.
The Asana Yoga package includes: Yoga e-commerce as well as an extensive online magazine and is extended by the Asana Rebel Yoga app from March. The first milestone was the participation in the ProSiebenSat1 Accelerator, a three-month start-up program of ProSieben and Sat1 in summer 2015. "With the participation at the ProSiebenSat1 Accelerator Accelerator we kick-started our business" explains Pascal Klein, founder and CEO of Asana Yoga.
For Chiara Sommer, Investment Manager at HTGF, Asana Yoga is particularly attractive because of the holistic approach. "With the app, the shop and the online magazine Asana Yoga fits very well into our portfolio and in the rapidly growing digital health and fitness market."
With the investors' capital Pascal Klein and co-founder Robin Pratap are focusing on the development and marketing of the Asana Rebel yoga app. "Asana Rebel" is the heart of the brand and will allow beginners to practice in their personal environment and with the appropriate level of intensity in the first asanas.
Besides that yoga professionals will find various challenges to develop their daily practice. That's because the yoga experience improves the more often the app is used. To become a member of the Rebel community, primarily means: Yoga everywhere! The user can integrate his yoga practice into his daily life on a regular basis, regardless of time, place or yoga level – Asana Rebel is your personal yoga studio.
About Asana Rebel
The Asana Rebel app is a platform for the yoga of 21st century. From yoga sessions and yoga challenges that are tailored to the personal goals of the user to useful advice through articles and pictures in the inspiring news feed, up to the exchange with other yogis from the app community – Asana Rebel brings user from 0 to Yogi with one click without Gong and Om. More than 120 videos in the best HD quality offer inspiration and guidance from an experienced yoga teacher – both yoga basics for beginners, as well as new advanced asanas. All sessions are based on the personal goals of the user: relaxation, health, flexibility, happiness and fitness.
About Yoga Asana
Relaxation, fitness and lifestyle are combined by Asana Yoga – online shop and magazine for sustainable yoga lifestyle around the yoga practice. The offer of the Berlin company is as diverse as yoga itself. In addition to a huge product sortiment consisting of yoga mats and fashion a selection of yoga retrats can be booked online. In the Asana Yoga magazine, visitors will find the answers to the big and small questions of the yoga cosmos. The magazine has more than 100,000 monthly readers integrated in a huge community. Besides that the Asana Yoga team builds up the largest and most active german-speaking yoga facebook community. The Asana Rebel yoga app, your personal yoga studio, completes the product sortiment of Asana Yoga.
PR Contact:
STILGEFLÜSTER
- Agentur für Kommunikation
Nicole Marquardt
Große Elbstraße 145e
22767 Hamburg
Tel.: + 49 40 – 20 93 48 230
nicole@stilgefluester.net
www.stilgefluester.net
About High-Tech Gründerfonds
High-Tech Gründerfonds invests in young, high potential high-tech start-ups. The seed financing provided is designed to enable start-ups to take an idea through prototyping and to market launch. Typically, High-Tech Gründerfonds invests EUR 600,000 in the seed stage, with the potential for up to a total of EUR 2 million per portfolio company in follow-on financing. Investors in this public/private partnership include the Federal Ministry of Economics and Energy, the KfW Banking Group, as well as strategic corporate investors including ALTANA, BASF, Bayer, B. Braun, Robert Bosch, CEWE, Daimler, Deutsche Post DHL, Deutsche Telekom, Evonik, Lanxess, media + more venture Beteiligungs GmbH & Co. KG, METRO, Qiagen, RWE Innogy, SAP, Tengelmann and Carl Zeiss. High-Tech Gründerfonds has about EUR 576 million under management in two funds (EUR 272 million HTGF I, EUR 304 million HTGF II).
Contact:
High-Tech Gründerfonds Management GmbH
Chiara Sommer
Schlegelstraße 2
53113 Bonn
Tel.: +49 228 823001-00
Fax: +49 228 823000-50
info@htgf.de
www.high-tech-gruenderfonds.de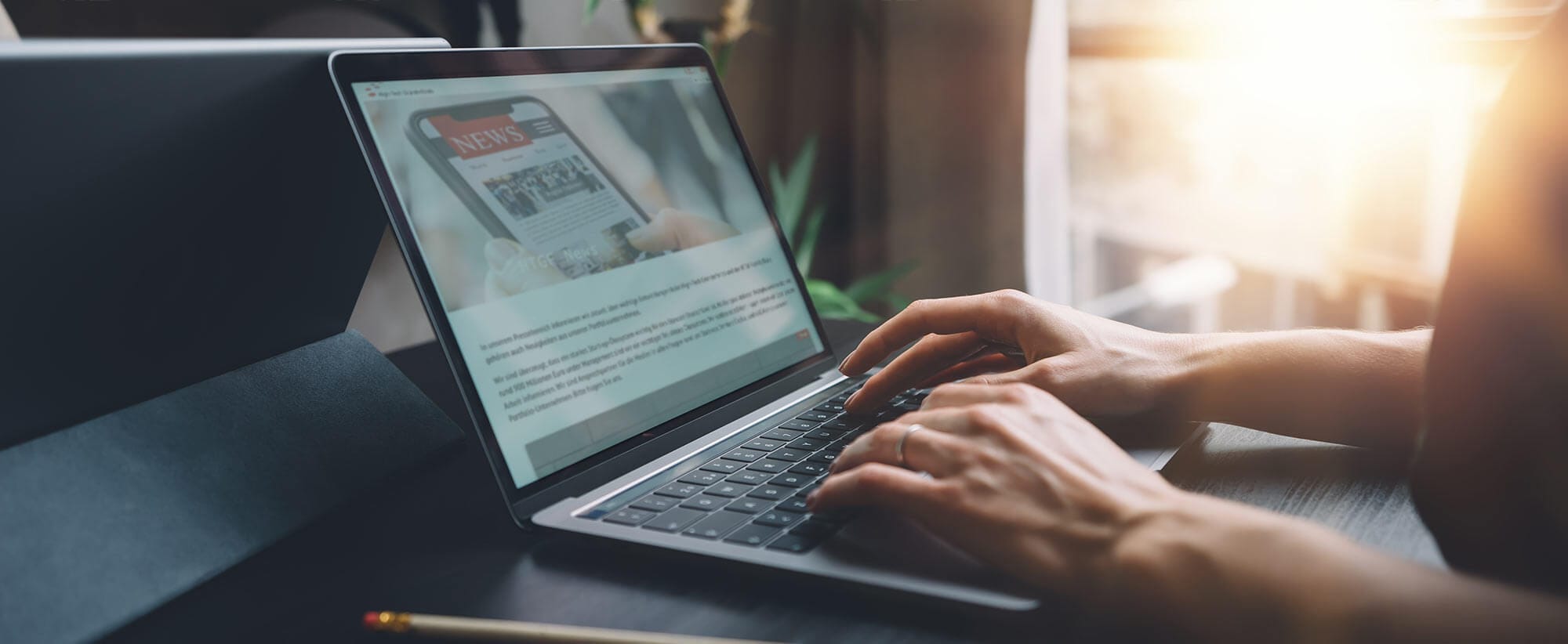 Stay up to date
Subscribe now and receive the latest press releases on investments and other news from High-Tech Gründerfonds. We inform you about important developments at HTGF and provide you with interesting news from our portfolio. Whether it's a successful exit, a new exciting investment or HR news – you'll be the first to know!