Natural User Interfaces – Device control with gestures: gestigon receives seed financing
January 15, 2013
gestigon develops software to control devices without contact solely by gestures. The solution, the team and the latest development of the company convinced the High-Tech Gründerfonds and the Mittelständische Beteiligungsgesellschaft Schleswig-Holstein. They have jointly invested into gestigon and thereby support the international market entry of the Lübeck-based start-up.
gestigon develops solutions for gesture recognition and control on the basis of 3D cameras. The software is the only in the world suitable for Embedded Systems – it has much better performance values in all relevant parameters (disk space, CPU usage, latency) than comparable solutions from competitors. Thus, the solution is well suited for all mobile devices, such as mobile phones, tablets, remote controls, navigation- and driver assistance systems, as well as automotive, computers, gaming, digital signage, or MedTech. gestigon supplies true skeleton recognition, both for the entire body as well as hands and individual fingers, as an Enabling Technology. The skeleton is described mathematically by a 3-dimensional topology. The relevant movement of the nodes in the 3D space can be defined and then linked to any action within an application.
The solution of gestigon runs on all standard operating systems (Windows 7, Linux, MacOS, PandaBoard) and provides interfaces to all relevant, market available 3D sensors. Thus, the solution can be flexibly integrated into the existing or preferred hardware- and software environment of the gestigon's customers.
gestigons software solution is already being used in several applications in the digital signage market and is currently being tested in a number of pilot projects by well-known international customers.
The Managing Directors of gestigon, Sascha Klement and Moritz von Grotthuss, are confident that – with High-Tech Gründerfonds and the Mittelständische Beteiligungsgesellschaft Schleswig-Holstein – gestigon found the right partners to further support the development of its products and international market entry. "We are very pleased about the confidence in gestigon, especially our technical expertise," says Sascha Klement and Moritz von Grotthuss adds: "With the completion of this seed financing we will have the chance to focus our resources on the market success of gestigon in 2013. Customer-oriented product development and marketing will play the significant roles."
"We were convinced by the technology and the marketing concept of gestigon. The market for gesture recognition is growing rapidly and we are sure that the team at gestigon with their innovative and patented solution will play a significant role herein," says Michael Strzyz, Investment Manager of High-Tech Gründerfonds.
About gestigon GmbH
gestigon GmbH was founded 2011 as a spin-off from the University of Lübeck, Institute for Neuro-and Bioinformatics, by Sascha Klement, Prof. Dr. Erhardt Barth and Prof. Dr. Thomas Martinetz. In 2012 Moritz v. Grotthuss joined as managing partner and completed the team. gestigon already won several competitions, including IKT Innovative and the Weconomy Award by the Handelsblatt, and was able to present its solution in a number of relevant conferences (e. g. LeWeb2012 in Paris, https://goo.gl/JtEQ6, and the CEO 100 Berlin). It received additional funding from EXIST FT 2, the BAWA and WTSH.
Contact:
gestigon GmbH
Moritz von Grotthuss
Maria-Goeppert-Straße 1
23562 Lübeck
Tel +49 451 6191 8930
Fax. +49 451 6191 893
moritz.vongrotthuss@gestigon.com
www.gestigon.com
About Mittelständische Beteiligungsgesellschaft Schleswig-Holstein (MBG)
Mittelständische Beteiligungsgesellschaft Schleswig-Holstein (MBG) was established 1994 on initiative of the government of the federal state of Schleswig-Holstein representing a statewide venture capital institution.  MBG aims to improve the equity base of small and medium-sized enterprises located in Schleswig-Holstein thus advancing their opportunities to apply for debt capital.  MBG provides financing by way of typical silent partnerships. In individual cases the MBG participates in form of equity investments as well. Its 21 employees currently take care of 470 enterprises representing an investment portfolio of about EUR 100 million.  MBG Schleswig-Holstein is a regular member at the Bundesverband Deutscher Kapitalbeteiligungsgesellschaften e.V. (BVK), the association of German private equity and venture capital companies.
About High-Tech Gruenderfonds
High-Tech Gruenderfonds invests in young, high potential high-tech start-ups. The seed financing provided is designed to enable start-ups to take an idea through prototyping and to market launch. Typically, High-Tech Gruenderfonds invests EUR 500,000 in the seed stage, with the potential for up to a total of EUR 2 million per portfolio company in follow-on financing. Investors in this public/private partnership include the Federal Ministry of Economics and Technology, the KfW Banking Group, as well as fourteen industrial groups of ALTANA, BASF, B. Braun, Robert Bosch, CEWE Color, Daimler, Deutsche Post DHL, Deutsche Telekom, Evonik, Qiagen, RWE Innogy, SAP, Tengelmann and Carl Zeiss. High-Tech Gruenderfonds has about EUR 565,5 million under management in two funds (EUR 272 million HTGF I, EUR 293,5 million HTGF II).
Contact:
High-Tech Gründerfonds Management GmbH
Michael Strzyz
Schlegelstraße 2
53113 Bonn
Tel:  + 49 228 / 82 30 01-00
Fax:  + 49 228 / 82 30 00-5
info@htgf.de
www.high-tech-gruenderfonds.de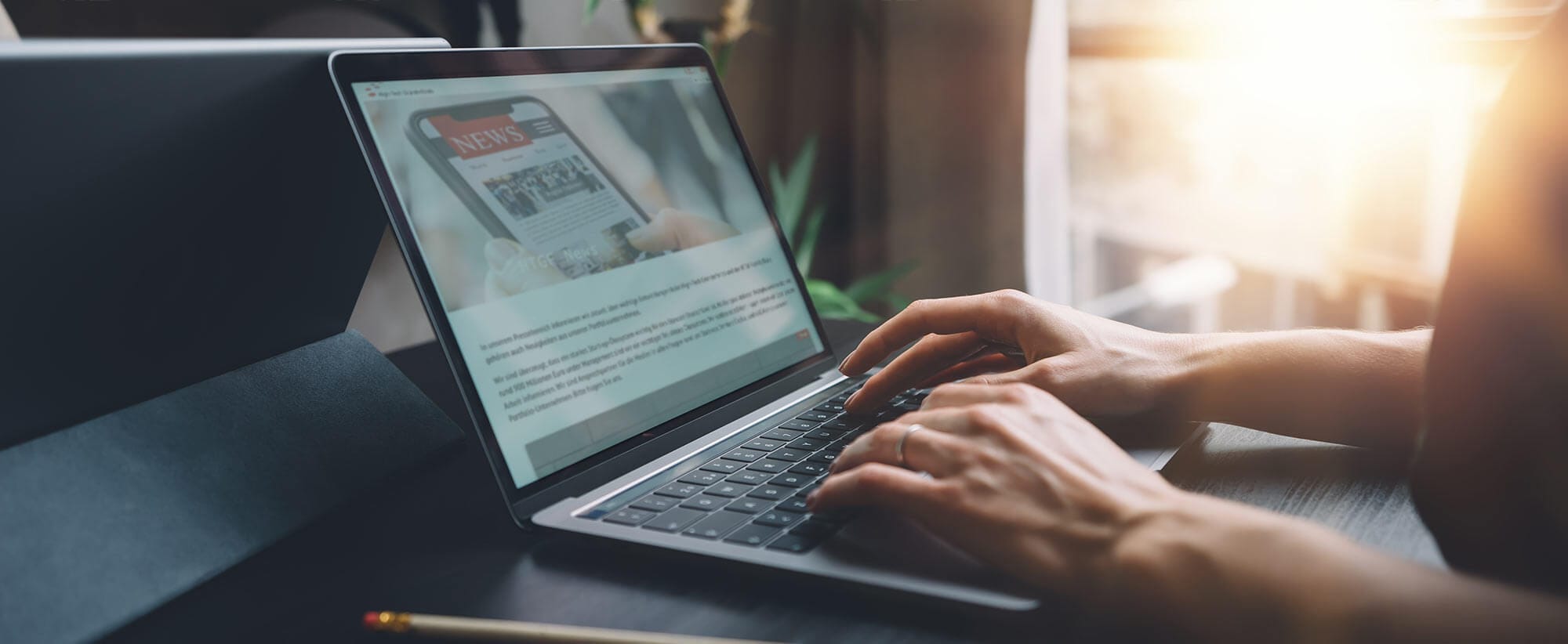 Stay up to date
Subscribe now and receive the latest press releases on investments and other news from High-Tech Gründerfonds. We inform you about important developments at HTGF and provide you with interesting news from our portfolio. Whether it's a successful exit, a new exciting investment or HR news – you'll be the first to know!