MEET YOUR REALITY: HTGF invests in VR startup R3DT
November 22, 2018
Virtual Reality (VR) software for industrial engineering suitable for everyday use
Virtual prototypes can now be reviewed with bare hands at the push of a button
High-Tech Gründerfonds III as lead investor in the seed financing round
R3DT is CyberLab alumnus and spin-off from the KIT in Karlsruhe
Germany's largest seed investor High-Tech Gründerfonds (HTGF) has acquired a stake in Virtual Reality (VR) start-up R3DT GmbH. The young company from Karlsruhe develops and sells VR standard software for industrial engineering that is suitable for everyday use. The software has been on the market since the end of 2017 and is used, for example, in work and assembly planning for design reviews or for the layout planning of production lines. Today's users, from small mechanical engineering companies to large vehicle manufacturers, save a lot of time and money. With seed financing, the industry 4.0 startup wants to expand the software's fields of application and further increase its customer base.
Virtual prototypes from 3D CAD models: Anytime. Anywhere. Anyone.
Working with the VR-Tool is extremely simple: In connection with inexpensive VR hardware, a virtual prototype is generated from a 3D CAD model at the push of a button. In this way, anyone can experience planned workplaces, products, machines or entire production lines 1:1 – at any time and any place. The founding team attaches great importance to offering the most user-friendly VR tool on the market: On the one hand, users do not need any expert knowledge of hardware or software in order to solve their tasks better and faster. On the other hand, the use of hand tracking technology allows virtual work with bare hands instead of cumbersome controllers (see videos on www.vimeo.com/R3DT).
"The operational use of virtual reality must be as simple as using a smartphone." (Andreas Rüdenauer, R3DT)
Virtual reality (VR) stands for a computer-generated reality and has to date been projected in industry mostly on large screens such as so-called Caves or Powerwalls, which cost up to half a million euros. With the availability of highly immersive VR glasses and VR ready PCs for the gaming world, starting at a total of 2,000 euros, the technology can now be applied across the board. Andreas Rüdenauer, co-founder and managing director of R3DT: "As 3D developers, we were quickly enthusiastic about the VR glasses Oculus Rift and HTC Vive. After receiving the initial feedback from companies, we were convinced: The operational use of virtual reality must be as simple as using a smartphone. It is our mission to make the everyday life of industrial engineers easier."
"The simplicity of R3DT's VR tool opens up new user groups that have been reluctant to use existing solutions due to their complexity." (Dr. Olaf Joeressen, HTGF Investment Manager)
Dr. Olaf Joeressen from the High-Tech Gründerfonds: "Augmented and virtual reality promise great opportunities in digitization in the long term. But new technologies repeatedly fail because they are perceived as too complicated in operational reality. The simplicity of R3DT's VR tool opens up new user groups that have been reluctant to use existing solutions due to their complexity. Thus, it also enables the early involvement of customers in the design process. This allows for higher scaling potentials than alternative solutions. That's why we believe in R3DT's success."
"We can hire new employees thanks to the involvement of HTGF." (Achim Schneider, co-founder and managing director of R3DT)
Achim Schneider, co-founder and managing director of R3DT: "Anyone who puts on the VR glasses for the first time and experiences their own 3D model, is quickly convinced of the technology's additional value. Thanks to the involvement of HTGF, we can hire new employees to accelerate the pace in sales and to expand our head start on the market and in software development".
About R3DT
R3DT offers the most user-friendly virtual reality tool for industrial engineering: Anyone can use it to generate virtual twins from 3D CAD models anytime and anywhere and make them a 1:1 experience. The intuitive operation by means of unique hand interaction (powered by Leap Motion) makes it possible to conduct critical design reviews with colleagues, bosses and customers earlier and more often in the planning process.
The founding team of Germany-based R3DT GmbH* around mechanical engineer Andreas Rüdenauer, software developer Julien Kipp and business economist Achim Schneider started as a spin-off from the Karlsruhe Institute of Technology (KIT). The VR software was developed in 2016/17 in the CyberLab, the IT accelerator of the state of Baden-Württemberg (Germany). Today, the start-up is headquartered in the technology factory of the IHK Karlsruhe and employs more than 10 people including students. (*formerly: Rüdenauer 3D Technology GmbH)
Contact
R3DT GmbH
Achim Schneider
Haid-und-Neu-Str. 7
76131 Karlsruhe / Germany
T: +49 721 964 951 74
info@r3dt.com
www.r3dt.com
About High-Tech Gründerfonds
High-Tech Gründerfonds (HTGF) is a seed investor that finances high-potential, tech-driven start-ups. With EUR 892.5 million in total investment volume across three funds and an international network of partners, HTGF has already helped forge 500 start-ups since 2005. Driven by their expertise, entrepreneurial spirit and passion, its team of experienced investment managers and start-up experts help guide the development of young companies. HTGF's focus is on high-tech start-ups in a range of sectors, including software, hardware and life sciences / chemistry.
This group also includes a number of success stories, such as Mister Spex, Rigontec, 6Wunderkinder, Next Kraftwerke and Cumulocity, as well as Juniqe, an online shop for art enthusiasts. To date, external investors have injected over EUR 1.9 billion into the HTGF portfolio via about 1,400 follow-on financing rounds. HTGF has also successfully sold interests by now 100 companies. Investors in this public-private partnership include the Federal Ministry For Economic Affairs and Energy, the KfW Banking Group, and Fraunhofer-Gesellschaft e.V., as well as the companies ALTANA, BASF, BAYER, B.Braun, Boehringer Ingelheim, Robert Bosch, BÜFA, CEWE, Deutsche Post DHL, Dräger, Drillisch AG, EVONIK, EWE AG, Haniel, Hettich, Knauf, Körber, LANXESS, media + more venture Beteiligungs GmbH & Co. KG, PHOENIX CONTACT, Postbank, QIAGEN, RWE Generation SE, SAP, Schufa, Schwarz Gruppe, STIHL, Thüga, Vector Informatik, WACKER and Wilh. Werhahn KG.
Contact
High-Tech Gründerfonds Management GmbH
Dr. Olaf Joeressen
Schlegelstraße 2
53113 Bonn / Germany
T: +49 228 82300 157
o.joeressen@htgf.de
www.htgf.de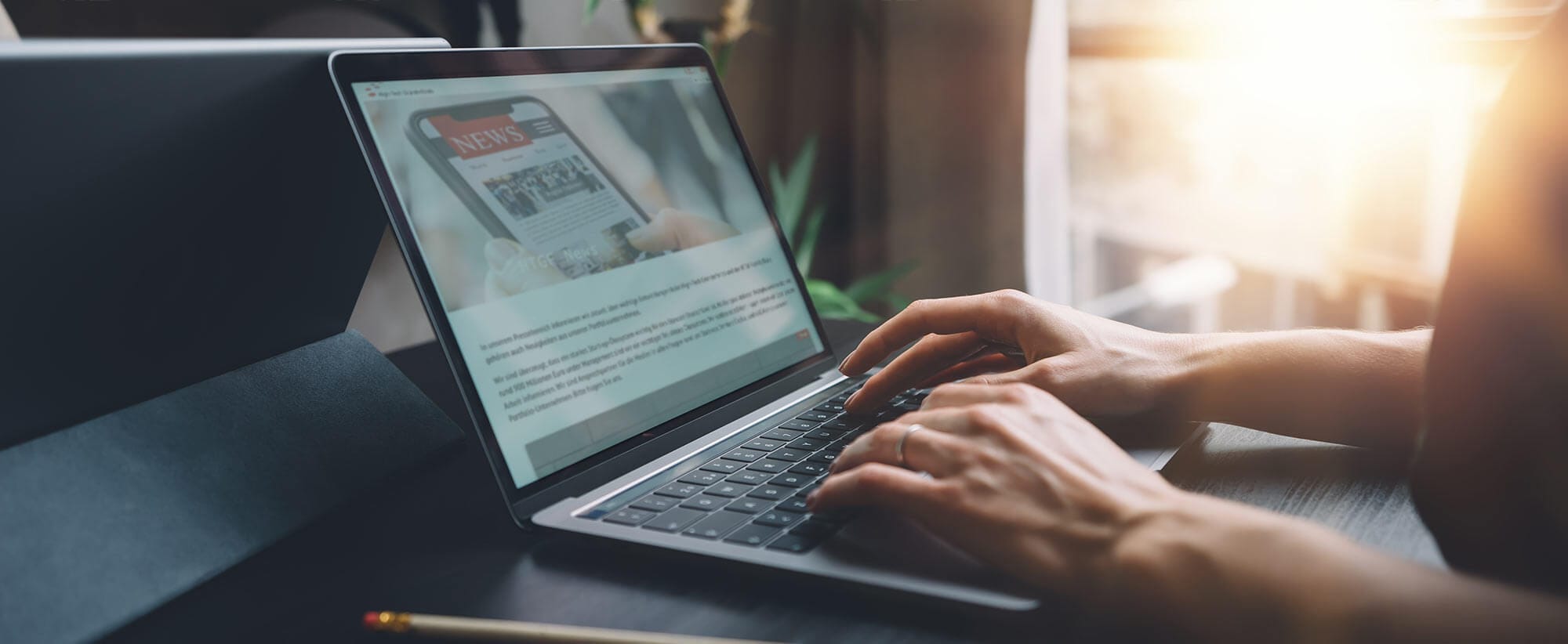 Stay up to date
Subscribe now and receive the latest press releases on investments and other news from High-Tech Gründerfonds. We inform you about important developments at HTGF and provide you with interesting news from our portfolio. Whether it's a successful exit, a new exciting investment or HR news – you'll be the first to know!