Urban Ground secures seven-figure seed investment from international investors led by HTGF
August 10, 2021
Further expansion of rental platform and development of new locations planned
Berlin, 10.08.2021 – Urban Ground provides tenants and landlords a drastically simplified rental process and has secured a fresh funding in the seven-figure range as part of its seed financing. The financing round was led by High-Tech Gründerfonds (HTGF), with investors from three continents participating in the deal overall.
Urban Ground addresses the needs of landlords and tenants offering compelling benefits to both sides:
Not just individual landlords but also larger portfolio holders, asset managers and property management companies sign into a rental contract with Urban Ground. This in turn provides the landlords with a stable rental income. Urban Ground handles all tenant management, including monitoring of apartment condition over the lease term ensuring a stress-free experience for the landlords.
Tenants benefit from fully digitized processes, virtual walk-throughs and multilingual digital lease contracts such that they can book the apartment online from the comfort of their homes. Urban Ground enables the tenant to move into a long-term apartment with just a suitcase on day one of relocating to the city.
As an expat, Urban Ground's founder Praneel Redlapalle experienced the problem first-hand of moving into a foreign country.
Lack of language skills and no domestic credit history combined with the high demand in housing in Europe's metropolitan areas made accessing the housing market nearly impossible. I worked at a German startup startup with colleagues from over 28 nations and quickly realized that there was a high demand for a professional and a fully digital solution here. I was aware of similar models in the US, South-East Asia & India but none existed for the European market.


Founder Praneel Redlapalle
Meanwhile, the company founded in 2017 has tenants from 83 countries and several hundred landlords, both private and institutional. The landlords rely on Urban Ground's product for stable rental income and hands-free management. In addition, many well-known companies as well as embassies use Urban Ground's product when it comes to finding rental accommodation for new employees quickly and easily.
The seed funding will be used to develop the full-stack rental platform and expand into other German cities. Urban Ground is currently active in Berlin, with Frankfurt to follow in the next few months. Within the next few years, we aim to be operational in all the top European cities.

Co-founder Oliver Diethert
With its model, Urban Ground addresses a strongly growing international market. The easy and digital access to housing via Urban Ground's platform provides a huge value add to HR teams and individuals. The Urban Ground team has shown a strong performance in the past and I am excited to grow together with them in the future.

Louis Heinz, Senior Investment Manager at HTGF
The founders have diverse backgrounds with complementary skills. Praneel Redlapalle has a technical background. From his work for various startups and international scale-ups, he is a specialist in building scalable products.
Co-founder Oliver Diethert comes from the real estate industry and is a serial entrepreneur. After successfully building one of the first proptechs in Germany, he held leadership positions at various well-known real estate companies.
---
About Urban Ground
Urban Ground is a managed marketplace for end-end residential real estate solving the needs of both property owners and tenants seeking a fully digital and convenient experience. On the property side, they have partnerships with Global top 5 real estate companies providing them with stable rental yields. While on the tenant side, they partner with educational institutions, startups and scaleups providing their new joins ready-to-move-in homes with least friction.
About High-Tech Gründerfonds
High-Tech Gründerfonds (HTGF) is a seed investor that finances high-potential, tech-driven start-ups. With around EUR 900 million in total investment volume across three funds and an international network of partners, HTGF has already helped forge more than 600 start-ups since 2005. Driven by their expertise, entrepreneurial spirit and passion, its team of experienced investment managers and startup experts help guide the development of young companies. HTGF's focus is on high-tech start-ups in the fields of digital tech, industrial technology, life sciences, chemistry and related business areas. To date, external investors have injected more than EUR 3 billion into the HTGF portfolio via more than 1,700 follow-on financing rounds. HTGF has also successfully sold interests in more than 130 companies.
Investors in the public-private partnership include the Federal Ministry of Economics and Energy, KfW Capital, the Fraunhofer-Gesellschaft and 32 companies. The Fund Investors
Media Contact
High-Tech Gründerfonds Management GmbH
Stefanie Grüter, Head of Marketing & Communications
T.: +49228 – 82300 – 188
s.grueter@htgf.de
Investor Contact
High-Tech Gründerfonds Management GmbH
Louis Heinz, Senior Investment Manager
T.: +49 30 4036648 – 28
l.heinz@htgf.de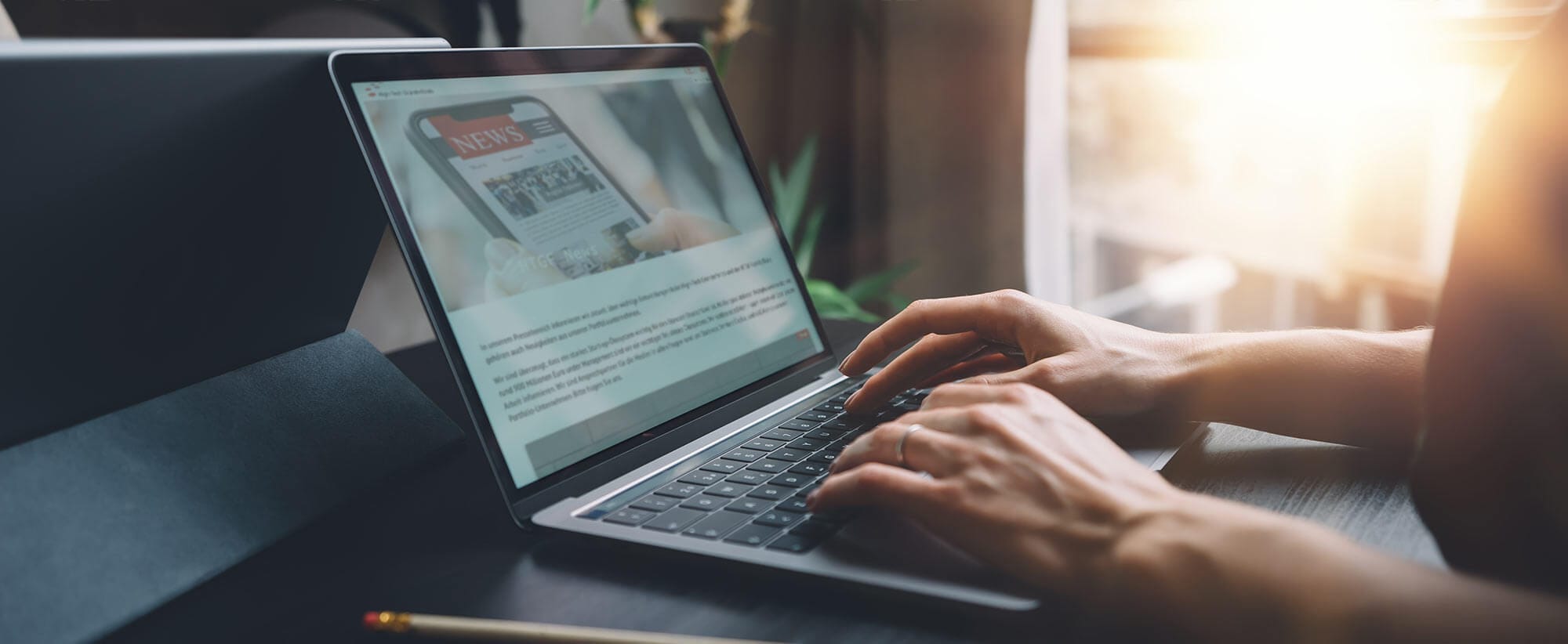 Stay up to date
Subscribe now and receive the latest press releases on investments and other news from High-Tech Gründerfonds. We inform you about important developments at HTGF and provide you with interesting news from our portfolio. Whether it's a successful exit, a new exciting investment or HR news – you'll be the first to know!