1.68m Euro seed investment for Industrial Technology and Witchcraft, a Berlin based games development company
March 30, 2022
Berlin, 30th March 2022 – Industrial Technology and Witchcraft received, in March 2022, a seed investment of 1.68m Euro in cash from investors like High-Tech Gründerfonds, a German based high-tech venture capital investor, London based DN Capital and BLN Capital, the founders of Kolibri Games.
Industrial Technology and Witchcraft is going to use the funds to develop new games with incredible mesmerizing graphics, made out of Voxels and Pixels and with epic soundtracks.
The HTGF team was the first to be convinced to invest in Mister Spex and eWings.com. Now I am happy that we will be working together for the third time.

Thilo Hardt, co-founder of Industrial Technology and Witchcraft
Thilo, as a successful HTGF serial founder, together with Tony and Ron, brings the tech, gaming and entrepreneurial expertise for a third successful startup journey. I am very excited to support Thilo and his team together with DN Capital and BLN Capital.

Frank Reinecke, principal at HTGF
---
About Industrial Technology and Witchcraft
Founded by Thilo Hardt and Tony Twyman, two veterans of the startup ecosystem of Berlin. Hardt co-founded Mister Spex, Europe's leading online optician in 2007, and founded eWings.com, a business travel management software company in 2013, now part of American Express GBT. Both are software developers at heart and eager to make great games that a new generation of kids will soon recall as part of their youth.
Press contact
IT&W Games GmbH
c/o Studio Legal, Thilo Hardt
Berliner Freiheit 2
10785 Berlin
press@industrial-technology-and-witchcraft.com
https://industrial-technology-and-witchcraft.com/presskit.zip
About High-Tech Gründerfonds
High-Tech Gründerfonds (HTGF) is a seed investor that finances high-potential, tech-driven start-ups. With around EUR 900 million in total investment volume across three funds and an international network of partners, HTGF has already helped forge more than 650 start-ups since 2005. Driven by their expertise, entrepreneurial spirit and passion, its team of experienced investment managers and startup experts help guide the development of young companies. HTGF's focus is on high-tech start-ups in the fields of digital tech, industrial technology, life sciences, chemistry and related business areas. To date, external investors have injected more than EUR 4 billion into the HTGF portfolio via more than 1,800 follow-on financing rounds. HTGF has also successfully sold interests in more than 150 companies.
Investors in this public-private partnership include the Federal Ministry for Economic Affairs and Climate Action, KfW Capital, and Fraunhofer-Gesellschaft e.V., as well as the companies ALTANA, BASF, BAYER, B.Braun, Boehringer Ingelheim, Robert Bosch, BÜFA, CEWE, Deutsche Bank, Deutsche Post DHL, Dräger, 1+1 AG, EVONIK, EWE AG, FOND OF, Haniel, Hettich, Knauf, Körber, LANXESS, media + more venture Beteiligungs GmbH & Co. KG, PHOENIX CONTACT, QIAGEN, RWE Generation SE, SAP, Schufa, Schwarz Gruppe, STIHL, Thüga, Vector Informatik, WACKER and Wilh. Werhahn KG.
Media contact
High-Tech Gründerfonds Management GmbH
Stefanie Grüter, Head of Marketing & Communications
T.: +49 228 – 82300 – 188
s.grueter@htgf.de
Investor contact
High-Tech Gründerfonds Management GmbH
Frank Kerim Reinecke, Principal
T.: +49 30 – 4036648 – 79
f.reinecke@htgf.de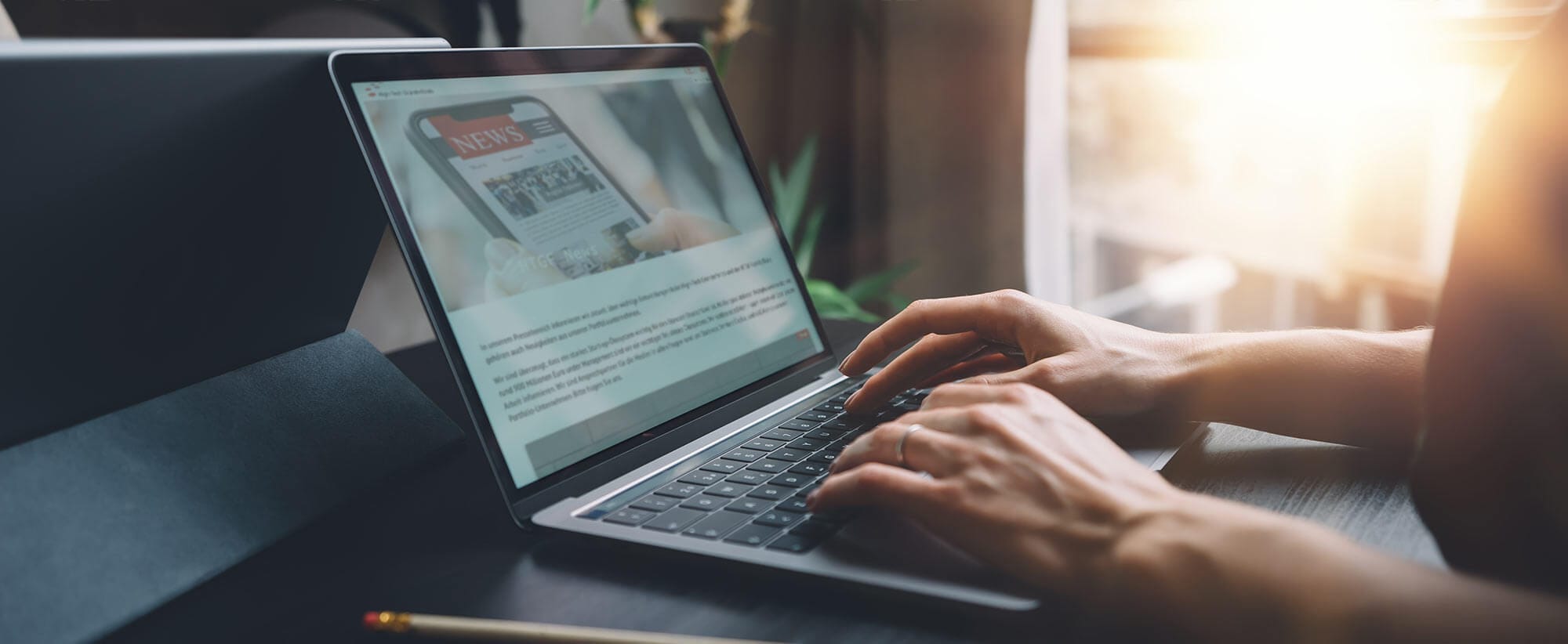 Stay up to date
Subscribe now and receive the latest press releases on investments and other news from High-Tech Gründerfonds. We inform you about important developments at HTGF and provide you with interesting news from our portfolio. Whether it's a successful exit, a new exciting investment or HR news – you'll be the first to know!