High-Tech Gruenderfonds (HTGF) invests in the agricultural biotechnology startup Computomics GmbH
October 27, 2015
The non-GMO plant breeding industry increasingly uses high-throughput DNA sequencing to arrive at new crop varieties faster and more efficiently. Computomics offers the cutting-edge bioinformatics analysis services required to efficiently use high-throughput sequencing data. Services include genome assembly and annotation, genomic variation, transcriptomics, epigenetics, metagenomics, genomic selection, and phenotyping.
Sebastian J. Schultheiss, Managing Director at Computomics, describes the origin of the Computomics name: "We apply computational methods to a plethora of –omics data, like genomics and transcriptomics, so we came up with the name Comput-omics."
In addition to proven expertise and the delivery of stellar results, Computomics' services feature independence from sequencing platforms and vendors, transparent processes and scientific reproducibility of all analyses. Computomics caters to an international market and already enables three of the top 10 seed companies to obtain their new products faster and more efficiently. With the investment, the company will foster its international expansion.
"We are happy to join the company and the enthusiastic team. Sebastian and Tobias and their co-founders are internationally well-known experts in their field. With a strong customer base, we believe that Computomics has the potential to become a global player in ag biotech," explains Ron Winkler, Senior Investmentmanager at HTGF.
About Computomics GmbH
Computomics is a spin-off of the University of Tübingen and the Max Planck Institute for Developmental Biology. Computomics was founded in 2012 when it became apparent that crop companies are interested in the cutting-edge bioinformatics analyses enabled by a breakthrough in DNA sequencing technology and by the scientific work of the founders. Four of the co-founders are accomplished scientists: Dr. Detlef Weigel is Director of the Molecular Biology Department of the Max Planck Institute for Developmental Biology, Dr. Daniel Huson is Professor for Algorithms in Bioinformatics at the University of Tübingen, Dr. Gunnar Rätsch is Professor for Biomedical Informatics at the ETH Zurich, Dr. Karsten Borgwardt is Professor for Data Mining in the Biosystems Department of the ETH in Basel. Co-founders Dr. Sebastian J. Schultheiss and Dr. Tobias Dezulian are scientists specialized on bioinformatics analyses of high-throughput DNA sequencing data. Both have had industry experience prior to founding and serve as Managing Directors of Computomics. Computomics has 10 employees and is based in Tübingen, Germany.
Contact:
Computomics GmbH
Sebastian J. Schultheiss and Tobias Dezulian
Christophstr. 32
72072 Tübingen
Germany
Phone: +49 7071 568 3995
info@computomics.com
www.computomics.com
About High-Tech Gruenderfonds
High-Tech Gruenderfonds invests in young, high potential high-tech start-ups. The seed financing provided is designed to enable start-ups to take an idea through prototyping and to market launch. Typically, High-Tech Gruenderfonds invests EUR 500,000 in the seed stage, with the potential for up to a total of EUR 2 million per portfolio company in follow-on financing. Investors in this public/private partnership include the Federal Ministry of Economics and Energy, the KfW Banking Group, as well as strategic corporate investors including ALTANA, BASF, Bayer, B. Braun, Robert Bosch, CEWE, Daimler, Deutsche Post DHL, Deutsche Telekom, Evonik, Lanxess, media + more venture Beteiligungs GmbH & Co. KG, METRO, Qiagen, RWE Innogy, SAP, Tengelmann and Carl Zeiss. High-Tech Gruenderfonds has about EUR 576 million under management in two funds (EUR 272 million HTGF I, EUR 304 million HTGF II).
Contact:
High-Tech Gründerfonds Management GmbH
Ron Winkler
Schlegelstraße 2
53113 Bonn
Phone: +49 (228) 823 001-00
Fax: +49 (228) 823 000-50
info@htgf.de
www.high-tech-gruenderfonds.de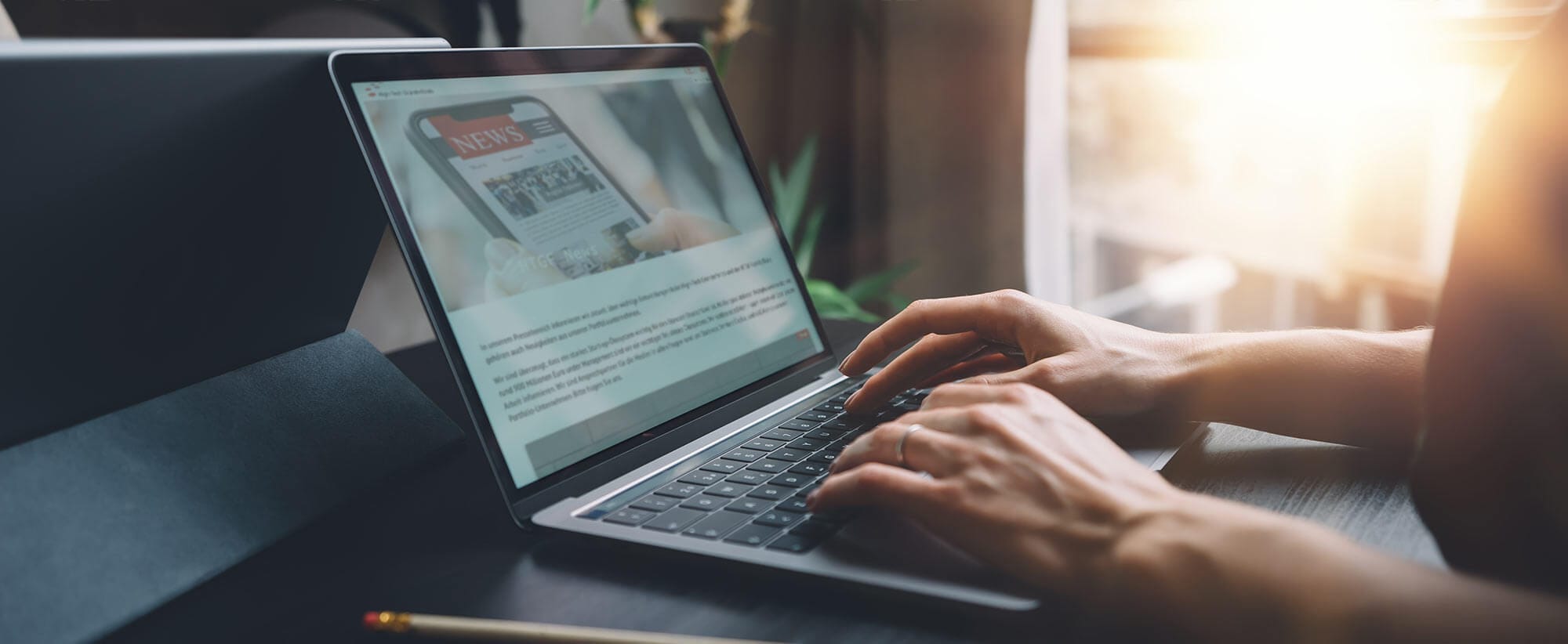 Stay up to date
Subscribe now and receive the latest press releases on investments and other news from High-Tech Gründerfonds. We inform you about important developments at HTGF and provide you with interesting news from our portfolio. Whether it's a successful exit, a new exciting investment or HR news – you'll be the first to know!