FAZUA GmbH successfully implements Series A funding round for completion of series development
April 30, 2015
FAZUA GmbH – development and sales company for the evation e-bike drive – has completed its Series A funding round successfully. Two new private investors are providing the company with a seven figure Euro sum alongside the existing shareholder High-Tech Gründerfonds (HTGF), Bayern Kapital and a private investor.
The funding is to be used to bring the series development to its conclusion. The resources available will make the construction of optimised prototypes possible along with a comprehensive qualification process for the drive system to determine quality. They will also be used to invest in the manufacture of production tooling and the start of series production. This time can also be used to invest in potential customer relationships in order to attract lead users while the build up to series production is still ongoing.
The essential added value which the drive system provides in terms of design, weight and flexibility meets the requirements of the market and is expected to have a significant impact on the market structure. Sporting and urban concepts are being contemplated by the first interested customers. The wide-ranging significance of the e-bike market throughout Europe is plain to see. There are new products from the bike manufacturers and new infrastructure models courtesy of modern town planning. There are also ongoing trend developments for alternative mobility concepts which provide a quick, light and attractive alternative to the car and increased motivation to exercise. These are all key factors in the strong growth in the market.
Benjamin Erhart, Investment Manager at HTGF confirms that, "The business team and the development partners have done some excellent work. The close-to-production models are light and they have superb ride qualities. The integration into the frame gives them a huge advantage over their competitors from a visual perspective. The evation drive will bring the market to life."
About FAZUA GmbH
FAZUA GmbH has been involved in the development of the perfect drive system for pedelecs (the dominant segment of the e-bike market) since 2011. FAZUA is developing a drive system for e-bikes which can be clicked compactly into place in a bike's down tube. This means that bikes can be used flexibly as e-bikes or conventional bikes and adapted to the current situation. The drive pack only weighs 3 kg. It consists of a motor, battery and electronic system and it can easily be removed from the e-bike's down tube with a handle and replaced by a covering half-section. It really is a case of Plug & Play. An evation powered bike can therefore be used as a light, conventional bike or a fully fledged e-bike as required. The attractive visual appearance remains unchanged. The first drives are due for production from 2016 which means that bikes with evation drives will also be commercially available from 2016.
Contact:
FAZUA GmbH
Marcus Schlueter
Westendstr. 123
80339 Munich
Phone: +49 89 17 100 06 82
Fax: +49 89 17 100 06 99
schlueter@fazua.com
www.fazua.com
About Bayern Kapital
Bayern Kapital GmbH was set up at the behest of the Bavarian state government back in 1995 as part of the "Bavarian Future Initiative". It had a particular focus on providing venture capital for young, innovative Bavarian companies. So far Bayern Kapital has invested around 200 million Euros in 230 innovative high-tech companies. At present Bayern Kapital administers a total fund volume of around 340 million Euros.
Contact:
Bayern Kapital GmbH
Wolfgang Haertl
Laendgasse 135 a
84028 Landshut
Phone: +49 871 92325-22
Fax: +49 871 92325-55
haertl@bayernkapital.de
www.bayernkapital.de
About High-Tech Gruenderfonds
High-Tech Gruenderfonds invests in young, high potential high-tech start-ups. The seed financing provided is designed to enable start-ups to take an idea through prototyping and to market launch. Typically, High-Tech Gruenderfonds invests EUR 500,000 in the seed stage, with the potential for up to a total of EUR 2 million per portfolio company in follow-on financing. Investors in this public/private partnership include the Federal Ministry of Economics and Energy, the KfW Banking Group, as well as strategic corporate investors including ALTANA, BASF, Bayer, B. Braun, Robert Bosch, CEWE, Daimler, Deutsche Post DHL, Deutsche Telekom, Evonik, Lanxess, media + more venture Beteiligungs GmbH & Co. KG, METRO, Qiagen, RWE Innogy, SAP, Tengelmann and Carl Zeiss. High-Tech Gruenderfonds has about EUR 576 million under management in two funds (EUR 272 million HTGF I, EUR 304 million HTGF II).
Contact:
High-Tech Gruenderfonds Management GmbH
Benjamin Erhart
Schlegelstrasse 2
53113 Bonn
Phone: +49 (228) 823 001-00
Fax: +49 (228) 823 000-50
info@htgf.de
www.high-tech-gruenderfonds.de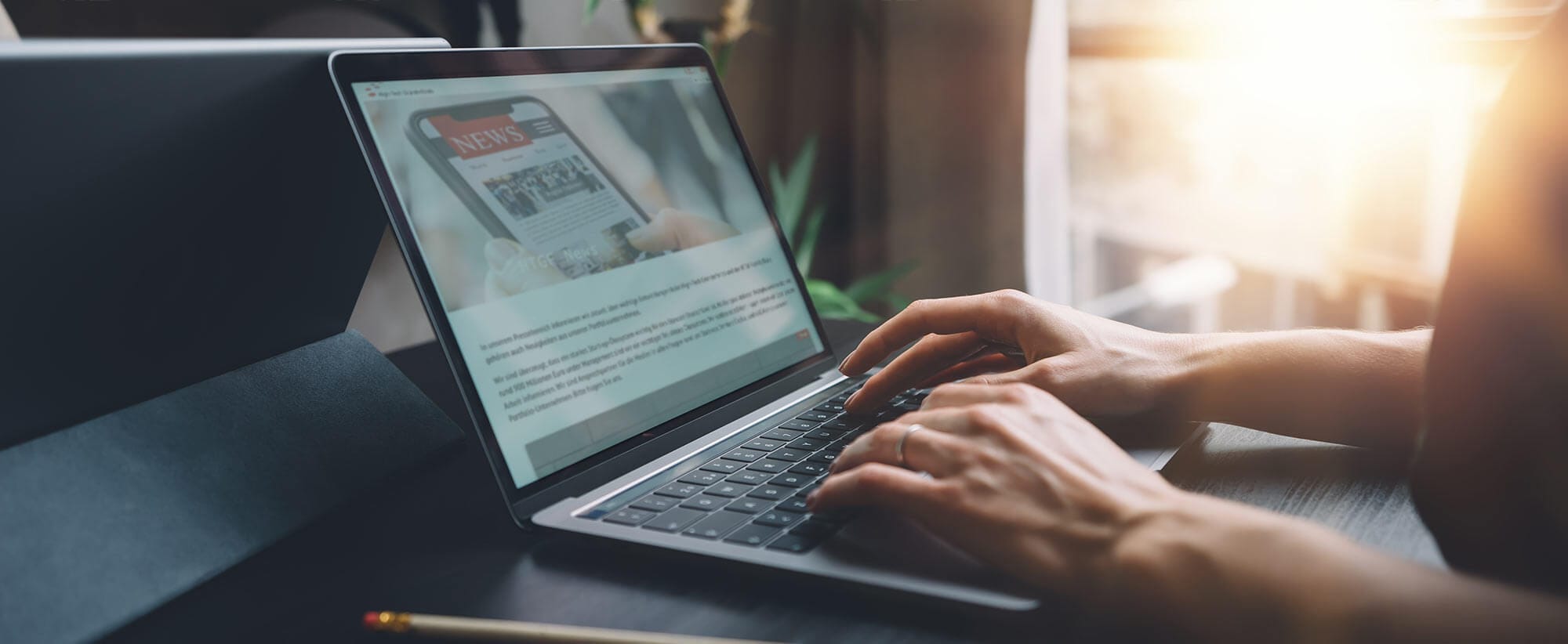 Stay up to date
Subscribe now and receive the latest press releases on investments and other news from High-Tech Gründerfonds. We inform you about important developments at HTGF and provide you with interesting news from our portfolio. Whether it's a successful exit, a new exciting investment or HR news – you'll be the first to know!