Cuciniale receives financing for intelligent cooking assistance systems
April 18, 2012
Cuciniale GmbH develops and markets intelligent cooking assistance systems. Financing through High-Tech Gründerfonds and the investment company BAC1, which was founded by numerous business angels from the Frankfurt-Rhine-Main area specifically for this purpose, has made it possible for Cuciniale to continue to develop the technology from the prototype stage to market launch, and to selectively strengthen its team.
The cooking assistance technology developed by Cuciniale makes it possible for the user – even without any previous knowledge – to achieve perfect cooking results at the level of a professional cook without having to spend hours in front of the stove. Much like a navigation system, the user simply enters the desired results into the cooking appliance, which is equipped with Cuciniale hardware and software components. With the help of various sensors and intelligent algorithms, the main properties of the food having an influence on the cooking results, such as size, weight and composition, are continuously measured during the cooking process. The heat – whilst fully automatically appllied – is therefore individually adapted to the respective food.
Michael Strzyz, Investment Manager at High-Tech Gründerfonds, points out: "The reason for the investment is that the Cuciniale-Technology has the potential of revolutionising cooking at home with a large number of new products. They are as easy to use as a smartphone, and they produce cooking results as good as in aa top restaurant."
Hans-Peter Ilgner, a business angel from the Frankfurt-Rhine-Main region and BAC 1 spokesperson, adds: "I have been following the highly experienced Cuciniale team for quite a while already. Mr Henke's team and how they have continued to develop the product concept in a consumer-oriented manner and were able to enthuse the first potential OEM customers is an impressive sight. The market feedback received from leading specialty retailers confirms its great international marketing potential. It was therefore a simple feat for me to convince further business angels from the Frankfurt-Rhine-Main network to invest in Cuciniale. In order to make the cooperation between the investors and the founding team as smooth as possible and, most importantly, business friendly, we business angels have bundled our investments in BAC1 as an investment company."
With this investment, Cuciniale would like to finance the further development up to market launch in close cooperation with its development and production partners, and selectively strengthen its team. A confident Holger Henke, one of the founders and managing directors, explained: "With the financing, we can tap into the great marketing potential of our technology in both common household as well as in groundbreaking new appliances more quickly."
About Cuciniale
My Haute Cuisine. Ingeniously cooked with high-tech.
Cuciniale GmbH develops and markets intelligent cooking assistance systems for the consumer goods market. The company was founded at the end of 2011 in Lindau on LakeConstanceby Prof. Dr. Tobias Flämig, Prof. Dr. Michael Greiner, Hannes Ackfeld and Holger Henke.
Contact:
Cuciniale GmbH
Holger Henke
Robert-Bosch-Strasse 29a
88121 Lindau
Tel.: +49 171 976 7041
holger.henke@cuciniale.com
About BAC1
BAC 1 is an investment company founded by a number of equal business angels from the Frankfurt-Rhine-Main region. Initiator and spokesperson of BAC1 is Hans-Peter Ilgner, who was nominated as Business Angel of the Year 2012.
Contact:
BAC1 GBRmbH
Hans-Peter Ilgner
Kiefernweg 5
64560 Riedstadt-Leeheim
info@baceins.de
About High-Tech Gruenderfonds
High-Tech Gruenderfonds invests in young, high potential high-tech start-ups. The seed financing provided is designed to enable start-ups to take an idea through prototyping and to market launch. Typically, High-Tech Gruenderfonds invests EUR 500,000 in the seed stage, with the potential for up to a total of EUR 2 million per portfolio company in follow-on financing. Investors in this public/private partnership include the Federal Ministry of Economics and Technology, the KfW Banking Group, as well as thirteen industrial groups of ALTANA, BASF, B. Braun, Robert Bosch, CEWE Color, Daimler, Deutsche Post DHL, Deutsche Telekom, Evonik, Qiagen, RWE Innogy, Tengelmann and Carl Zeiss. High-Tech Gruenderfonds has about EUR 563 million under management in two funds (EUR 272 million EUR HTGF I, EUR 291 million HTGF II).
Contact:
High-Tech Gründerfonds Management GmbH
Ludwig-Erhard-Allee 2
53175Bonn
Michael Strzyz
Phone: +49 (228) 823 001-00
Fax: +49 228 823 000-50
info@high-tech-gruenderfonds.de
www.high-tech-gruenderfonds.de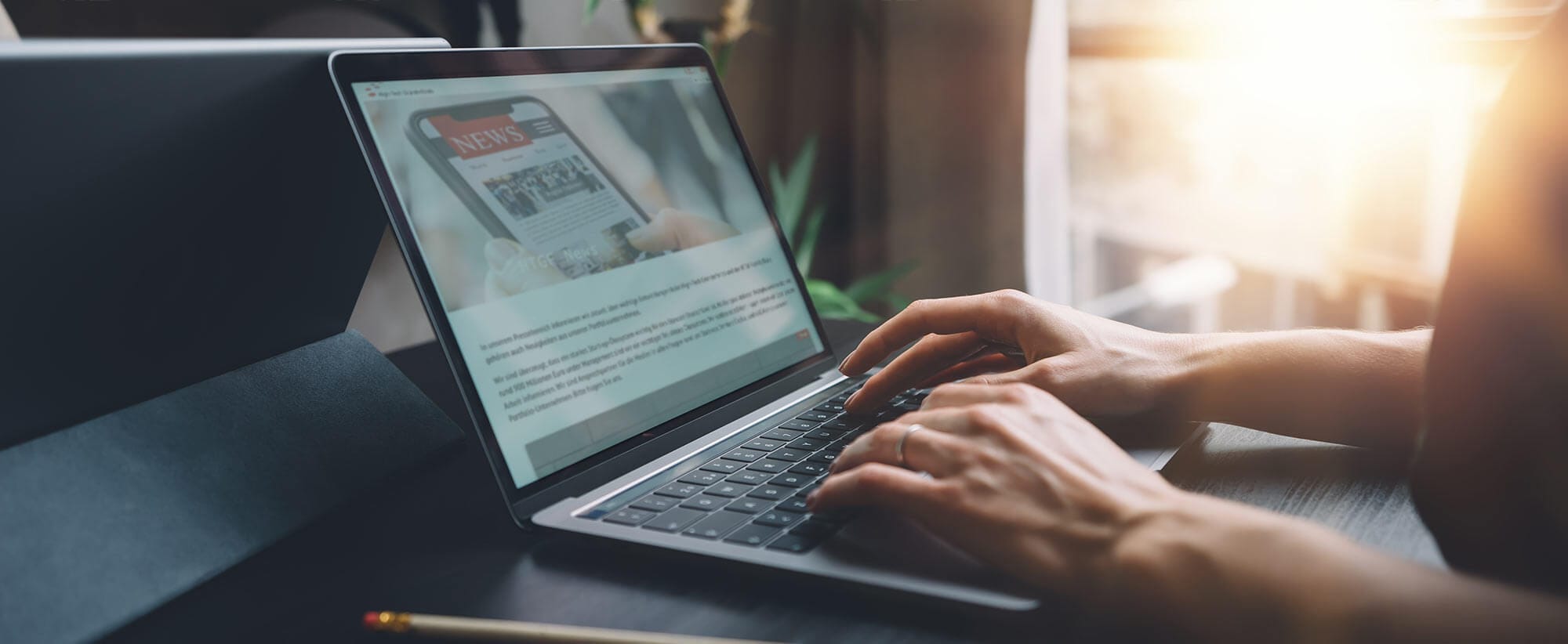 Stay up to date
Subscribe now and receive the latest press releases on investments and other news from High-Tech Gründerfonds. We inform you about important developments at HTGF and provide you with interesting news from our portfolio. Whether it's a successful exit, a new exciting investment or HR news – you'll be the first to know!