Migraines & headaches app M-sense receives seven-figure sum in follow-up financing
January 19, 2018
Additional financing round to help expand treatment offering and open the brand up to new markets
Migraine app M-sense allows users to follow a personalised and mobile migraine treatment plan, and can also learn from user data. The certified medical product is Newsenselab GmbH's first application and has not only racked up around 80,000 users but also a number of investors. This is why existing partners have now increased their investments as part of an additional financing round. The company's new principal investor is now Think.Health Ventures. The investment company boasts many years of expertise in the fields of hospital management, healthcare and M&A transactions and supports M-sense with its far-reaching network. High-Tech Gründerfonds, which provides the best tech companies with funding and a strong network while guiding them on their journey from launch to success, is strengthening its commitment to the firm through a side-investment. Together, the total financing amounts to a seven-figure sum.
Stefan Greiner, CEO of Newsenselab GmbH, says: "With M-sense, we are offering a unique digital treatment plan for migraine patients. We are now expanding this service and tapping new markets. In Think.Health, we have a strong investor at our side that boasts an extensive network and years of expertise in the healthcare sector and which also implements new ideas in the fields of medicine and health."
Dr. Michael Ruoff, Partner at Think.Health, explains: "Millions of people suffer from migraines and tension headaches. Last year, the M-sense team demonstrated that its pioneering application is able to serve as a medical companion for the high number of sufferers and also provide support through its innovative digital therapeutics approach. "
Dr. Philipp Rittershaus, Investment Manager at HTGF, adds: "Newsenselab has successfully mastered the first part of the seed stage and created a fantastic product. We are really looking forward to initiating the next phase together with Think.Health."
About Think.Health Ventures
Think.Health invests in companies in the healthcare and life science sector. Through its active guidance and broad network, portfolio companies receive support and funding as they develop. The Think.Health team has amassed years of expertise in hospital management, healthcare and M&A deals.
Press contact:
Dr. Florian Kainzinger
info@think-health.de
www.think-health.de
About M-sense
The analysis software developed by M-sense analyses the effects of environmental factors and individual lifestyles on migraine and headache attacks. Weather data is recorded automatically and sufferers also have the possibility to document additional relevant factors, such as sleep patterns, activity levels and stress phases, in the software so as to understand their influence on migraines and headaches. The aim of the application is to analyse individual pain patterns and thus develop a personalised treatment plan to help reduce attacks. M-sense also offers clinically validated treatment methods in the app and enables sufferers to proactively combat their headache pains. The app is available for Android and iOS devices. M-sense was given the Eugen Munch prize for network medicine in 2016. In February 2017, M-sense gained two strong partners in the form of Barmer GEK and Deutsche Telekom AG. Within the framework of this cooperation, M-sense will in future be used as a fixed part of corporate health management and expanded with new functions, such as therapeutic and preventative treatment.
Images and further information at: www.m-sense.de/press
Press contact:
Diana Hagenberg
Newsenselab GmbH
Blücherstraße 22
10961 Berlin
T: +49 (0) 160 973 590 17
hagenberg@newsenselab.com
www.m-sense.de
About High-Tech Gründerfonds
High-Tech Gründerfonds (HTGF) is a powerful engine that drives the success of high-tech start-ups in Germany. Armed with expertise, entrepreneurial spirit and passion, the experienced team of investment managers and start-up experts guide top companies on their journey until the exit phase. HTGF focuses on high-potential start-ups active in the sectors of software, media, internet, hardware, automation and robotics, life sciences (medical technology, diagnostics, biotechnology) and chemicals. Investors in this public-private partnership include the German Federal Ministry for Economic Affairs and Energy, the KfW Banking Group and Fraunhofer-Gesellschaft e.V., as well as more than 30 well-known companies active in the industry, science and media spheres.
Press contact:
Dr. Philipp Rittershaus
Schlegelstraße 2
53113 Bonn
T: +49 (0) 228 823 00 – 133
F: +49 (0) 228 823 00 – 050
p.rittershaus@htgf.de
www.high-tech-gruenderfonds.de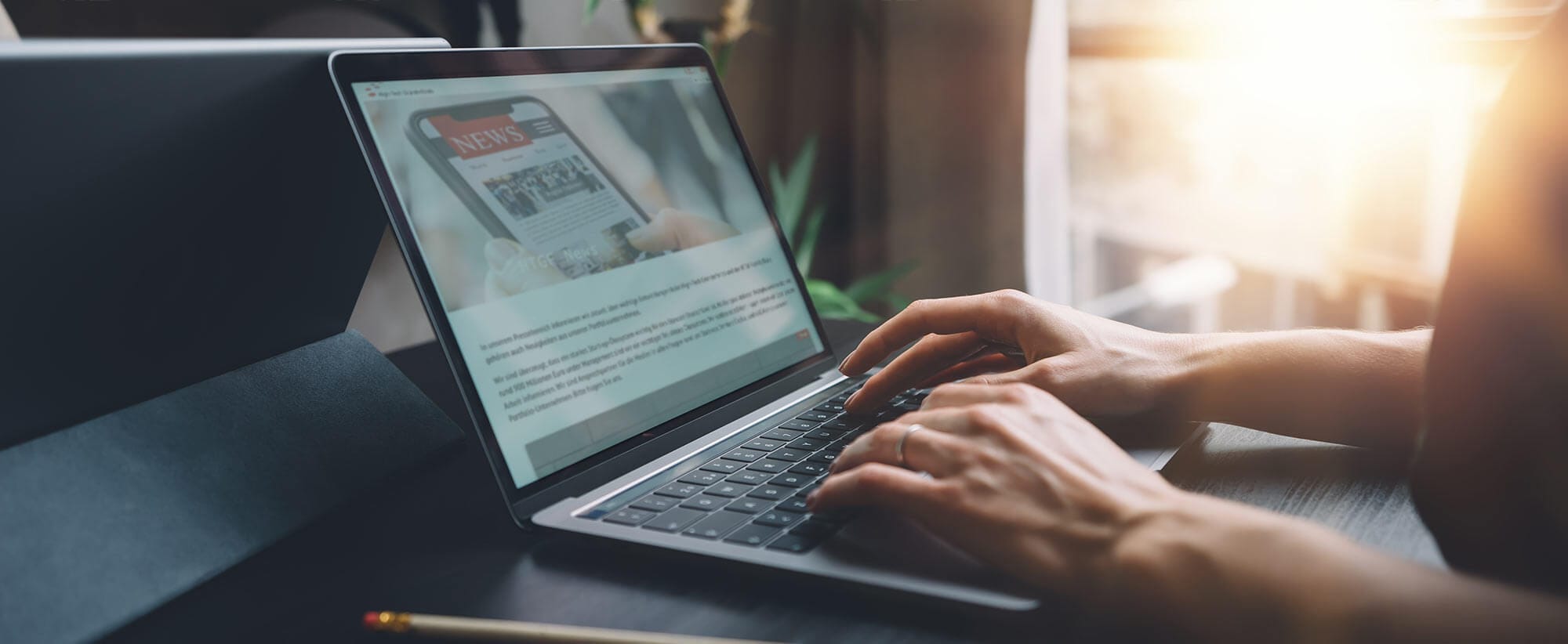 Stay up to date
Subscribe now and receive the latest press releases on investments and other news from High-Tech Gründerfonds. We inform you about important developments at HTGF and provide you with interesting news from our portfolio. Whether it's a successful exit, a new exciting investment or HR news – you'll be the first to know!