Innovation leader for large-scale battery storage monitoring NOVUM secures capital increase for product portfolio expansion
October 22, 2020
Dr. Hettich Beteiligungen and High-Tech Gründerfonds (HTGF) invest a 7-digit sum in the battery monitoring start-up NOVUM. NOVUM has developed a patented technology which now makes large-scale battery storage monitoring possible offline. The new capital shall be used to expand the product portfolio in the field of large-scale storage and 2nd life quick tests for the automotive industry.
The determination of battery charge and wear status still remains a challenge in many cases. Most large-scale battery storage systems work with substantial reserve capacity and have therefore not achieved their full potential. The battery technology start-up NOVUM has provided a solution with artificial intelligence for the past six years.
The prerequisites for the determination ofbattery charge and wear status are permanent internet access and high data quality.
In order to handle use cases where these conditions cannot be fulfilled, we will also offer an offline solution in the future which independently compensates for data gaps.

Mandy Schipke, CEO of NOVUM
To this end, the start-up uses its own measurement and evaluation procedure which can be used to rapidly test the suitability of electric vehicle batteries for stationary battery storage as well as large-scale storage optimisation.
With the new capital, the NOVUM's patented offline measurement procedure will become a product which will benefit the automotive industry as well as existing large-scale storage systems. In addition to capacity, the residual value determination can also be taken into account for determining suitable applications for used vehicle batteries and how long they will last.

Dr. Andreas Hettich, Managing Director of Dr. Hettich Beteiligungen
We are delighted that the financing rounds have resulted in a highly innovative start-up becoming a system provider that can offer everything from a single source, from battery tests and monitoring and prognosis functions through to economical storage management due to a broad technology base.

Dr. Maximilian Bock from High-Tech Gründerfonds
About NOVUM
NOVUM engineering GmbH was founded in Dresden in 2014 and has already received multiple awards for outstanding battery monitoring – these awards include the Digital Energy Award, the Future Mobility Award and the title of Best High Tech Start-up in Europe. NOVUM uses AI-based battery information to increase the profitability and efficiency of batteries in the fields of electromobility, power tools, home storage and large-scale storage. Thanks to patented technology, NOVUM can work online and offline and supplement missing data with its own data collection methods.
Press contact
NOVUM engineering GmbH, Mandy Schipke
Weißeritzstraße 3
01067, Dresden
0351 475 911 51
m.schipk@novum-engineering.com
www.novum-engineering.com
About Dr. Hettich Beteiligungen GmbH
Dr. Hettich Beteiligungen GmbH was founded by Andreas Hettich in 2012 and has now placed more than 50 million € in start-ups, VCs and AIFs in the fields of manufacturing industry, medical technology, real estate and agriculture.
The aim is to make medium and long-term investments, particularly direct investments with a focus on B2B / manufacturing industry, in the DACH region with addresses which support the Sustainable Development Goals of the UN.
Contact
Alter Postweg 130
32049 Herford
T.: 05221 2098
About High-Tech Gründerfonds
High-Tech Gründerfonds (HTGF) is a seed investor that finances high-potential, tech-driven start-ups. With around EUR 900 million in total investment volume across three funds and an international network of partners, HTGF has already helped forge almost 600 start-ups since 2005. Driven by their expertise, entrepreneurial spirit and passion, its team of experienced investment managers and startup experts help guide the development of young companies. HTGF's focus is on high-tech start-ups in the fields of digital tech, industrial technology, life sciences, chemistry and related business areas. To date, external investors have injected over EUR 2.6 billion into the HTGF portfolio via more than 1,600 follow-on financing rounds. HTGF has also successfully sold interests in more than 100 companies.
Investors in this public-private partnership include the Federal Ministry For Economic Affairs and Energy, KfW Capital, and Fraunhofer-Gesellschaft e.V., as well as the companies ALTANA, BASF, BAYER, B.Braun, Boehringer Ingelheim, Robert Bosch, BÜFA, CEWE, Deutsche Post DHL, Dräger, Drillisch AG, EVONIK, EWE AG, FOND OF, Haniel, Hettich, Knauf, Körber, LANXESS, media + more venture Beteiligungs GmbH & Co. KG, PHOENIX CONTACT, Postbank, QIAGEN, RWE Generation SE, SAP, Schufa, Schwarz Gruppe, STIHL, Thüga, Vector Informatik, WACKER and Wilh. Werhahn KG.
www.htgf.de/en
Contact
High-Tech Gründerfonds Management GmbH
Dr. Maximilian Bock, Investment Manager
T.: +49 (0) 228 82300 124
m.bock@htgf.de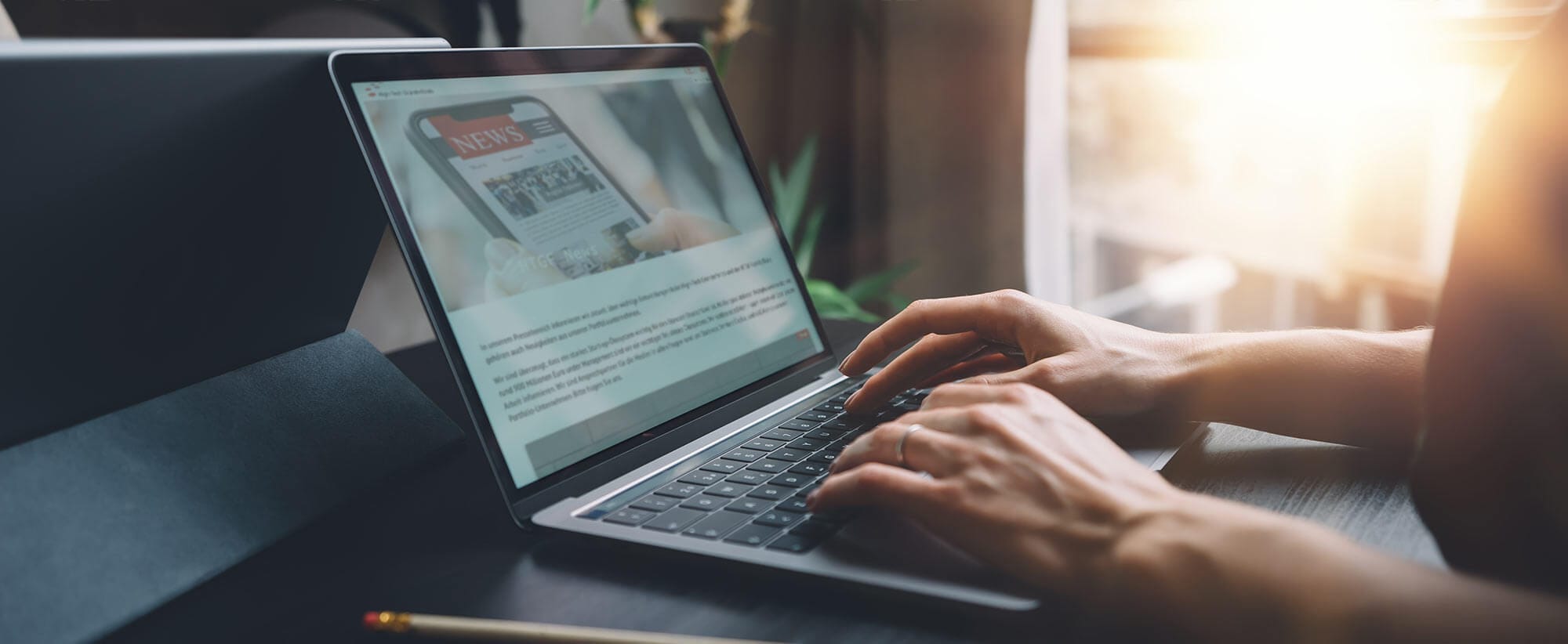 Stay up to date
Subscribe now and receive the latest press releases on investments and other news from High-Tech Gründerfonds. We inform you about important developments at HTGF and provide you with interesting news from our portfolio. Whether it's a successful exit, a new exciting investment or HR news – you'll be the first to know!