Europe's most active seed investor: High-Tech Gründerfonds celebrates 15-year anniversary
September 1, 2020
High-Tech Gründerfonds is celebrating its 15-year anniversary. To mark the occasion, the company is starting a number of initiatives. On 15 September, a new podcast will be launched hosted by Managing Director Dr. Alex von Frankenberg and featuring 15 guests on the subjects of digitalisation and innovation. In addition, a series of online seminars for founders will be started, in which HTGF will share the knowledge it has accumulated over 15 years, during which time it has provided seed funding to almost 600 high-tech start-ups and overseen 100 exits.
We want to thank our portfolio companies, fund investors and partners for the trust they have placed in us over the years. We're now arguably Germany's most experienced VC in terms of transactions, and we're also the most active early-stage investor in Europe. Through collaborations, investments and takeovers, we've been able to link our portfolio up with our fund investors in many different areas – to the considerable benefit of both sides. We have enjoyed a great deal of success over the last 15 years, which is largely thanks to the dedication of HTGF employees, and this is something we aim to continue moving forward.

Dr. Alex von Frankenberg, Managing Director of High-Tech Gründerfonds
HTGF was founded in 2005 as a public–private partnership by the German ministry for economic affairs, the KfW Development Bank and six industrial companies at a time when fresh impetus was needed on the start-up market after the dot-com bubble burst and it was difficult for new companies in Germany to obtain funding.
We were founded 15 years ago in the aftermath of the dot-com bubble bursting, were a reliable partner throughout the financial crisis and the subsequent boom period, and are now at the side of start-ups again during the COVID-19 crisis. Our widespread network has been drawn even closer together through these experiences.

Guido Schlitzer, Managing Director of High-Tech Gründerfonds
Since 2005, HTGF has established three funds with roughly €900 million currently under management. Over the years, an increasing number of industrial investors have come on board. In the third fund (HTGF III), 33 investors are now involved with private capital accounting for more than 30%. This is a sign of how the role of the seed investor has established itself as an interface between start-ups as well as big industry and SMEs, and one of the reasons why HTGF is seen as Europe's most successful public–private partnership in the VC sector.
HTGF has already helped around 1,500 founders to turn their ideas into reality and create more than 10,000 jobs in the process. Investment is focused on the fields of digital tech, industrial tech, life sciences, the chemical sector and associated business fields. "We are really happy to be a VC active in so many different fields," says von Frankenberg. "This, together with our network, makes us a unique hub for high technology, science and industry."
HTGF is also able to look back on a number of high-profile exits: The takeovers of Grandcentrix by Vodafone, Amal Therapeutics by Boehringer Ingelheim and Bettzeit by Haniel, as well as the IPOs of N-Fon and Immunic (NASDAQ), are just a few examples of over 100 successful exits.
With its broad range of expert knowledge, its wealth of experience in transactions and its strong network, HTGF is a popular partner for founders. In the last 15 years, HTGF has been able to secure €2.6 billion in follow-on funding for its portfolio.
Over the last 15 years, HTGF has shown just how successful a public–private partnership in the field of venture capital can be. The seed investor has made a huge contribution to ensuring that start-ups have been among the drivers of innovation in Germany and to facilitating the formation of a strong network of new and established companies in this country. I'm delighted that HTGF will continue to provide vital stimulus for founders in future and will thus help to advance the start-up ecosystem in Germany.

Thomas Jarzombek, representative for the digital economy and start-ups at the German Federal Ministry for Economic Affairs and Energy (BMWi).
To mark its 15-year anniversary, HTGF is launching a new podcast series on 15 September featuring 15 voices on the subjects of digitalisation and innovation. The podcast will be presented by Dr. Alex von Frankenberg, with guests including Dorothee Bär, Minister of State for Digitalisation, Thomas Jarzombek, BMWi representative for the digital economy and start-ups, Christian Miele, President of the German Startups Association, Carsten Maschmeyer, an investor, and Julia Bösch, CEO of portfolio company Outfittery.
About High-Tech Gründerfonds
High-Tech Gründerfonds (HTGF) is a seed investor that finances high-potential, tech-driven start-ups. With around EUR 900 million in total investment volume across three funds and an international network of partners, HTGF has already helped forge almost 600 start-ups since 2005. Driven by their expertise, entrepreneurial spirit and passion, its team of experienced investment managers and startup experts help guide the development of young companies. HTGF's focus is on high-tech start-ups in the fields of digital tech, industrial technology, life sciences, chemistry and related business areas. To date, external investors have injected over EUR 2.6 billion into the HTGF portfolio via more than 1,600 follow-on financing rounds. HTGF has also successfully sold interests in more than 100 companies.
Investors in this public-private partnership include the Federal Ministry For Economic Affairs and Energy, KfW Capital, and Fraunhofer-Gesellschaft e.V., as well as the companies ALTANA, BASF, BAYER, B.Braun, Boehringer Ingelheim, Robert Bosch, BÜFA, CEWE, Deutsche Post DHL, Dräger, Drillisch AG, EVONIK, EWE AG, FOND OF, Haniel, Hettich, Knauf, Körber, LANXESS, media + more venture Beteiligungs GmbH & Co. KG, PHOENIX CONTACT, Postbank, QIAGEN, RWE Generation SE, SAP, Schufa, Schwarz Gruppe, STIHL, Thüga, Vector Informatik, WACKER and Wilh. Werhahn KG.
Contact
High-Tech Gründerfonds Management GmbH
Stefanie Grüter
Head of Marketing & Communications
Schlegelstraße 2
T: + 49 228 82300 188
s.grueter@htgf.de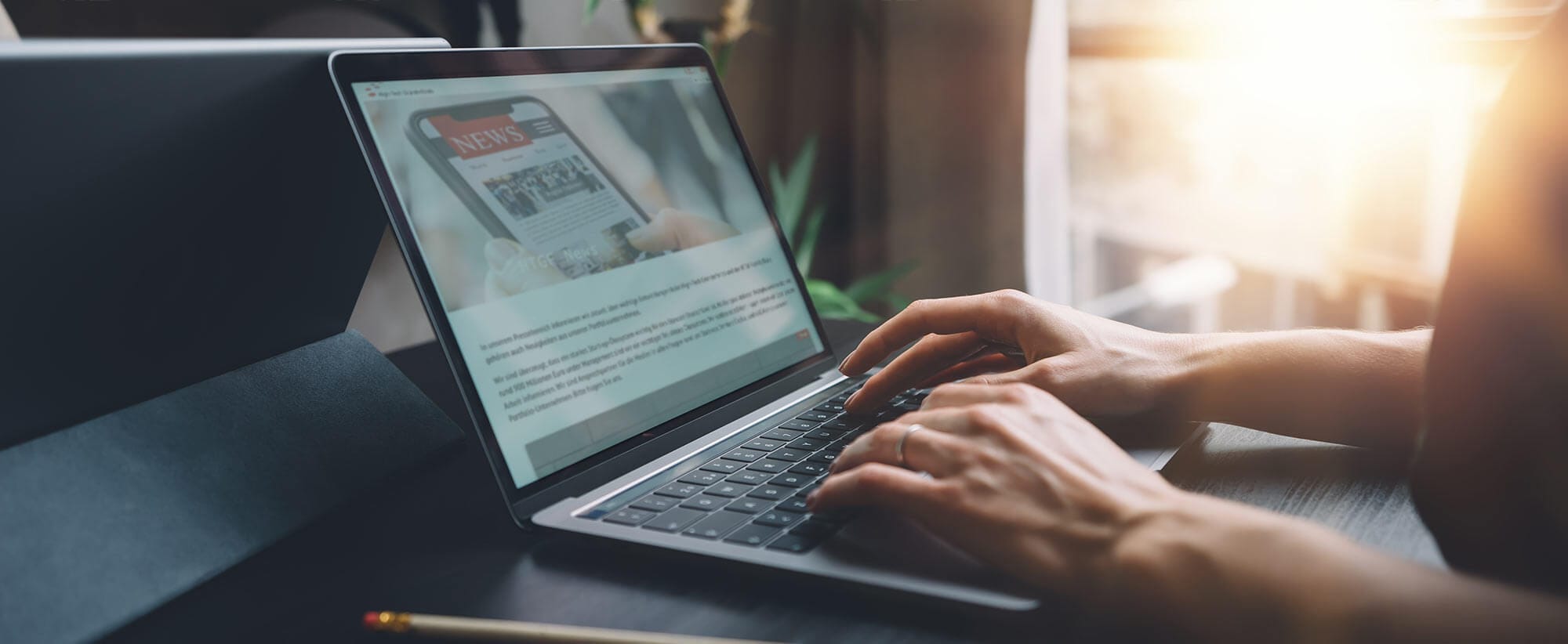 Stay up to date
Subscribe now and receive the latest press releases on investments and other news from High-Tech Gründerfonds. We inform you about important developments at HTGF and provide you with interesting news from our portfolio. Whether it's a successful exit, a new exciting investment or HR news – you'll be the first to know!