HTGF and Bayern Kapital invest in online property management platform
March 26, 2018
casavi has successfully raised a seven-figure sum in an additional financing round. The Munich-based company is seeking to further advance the digitalisation of property management with its cloud-based platform. Seed investors Bayern Kapital and High-Tech Gründerfonds once again invested in the company. The financing round also saw investment from WenVest GmbH and a family office active in the property industry from the BayStartUP network. casavi is aiming to use the fresh capital to build on its innovative edge and expand its market leadership in German-speaking regions.
casavi was founded in Munich in 2015. The casavi online platform serves as a digital link between all parties active in the property sector – from administration to owners, tenants and service providers. The software-as-a-service solution enables housing companies and administrative bodies to get in contact with residents in a more efficient and cost-effective manner, with a greater focus on the requirements of customers. For example, tenants and property owners have the possibility of accessing up-to-date information, services and documents at any time and in a transparent fashion. Since market launch, the product has gained more than 200 clients from German-speaking regions, who manage over 600,000 housing units in total.
"Our aim is to significantly increase the level of automation in property management, thus improving both the efficiency in administration and the satisfaction of tenants and owners," explains Peter Schindlmeier, CEO of casavi, in summary of the company's plans. The company will therefore look to use artificial intelligence in future, which to date has found little application in the administration of properties.
"casavi has developed into one of the leading proptech businesses over the last two years and has become an integral component of the company processes of many property management firms. With our renewed investment, we aim to support casavi in solidifying its role as a digitalisation partner in the property industry," says Roman Huber, Managing Director at Bayern Kapital. "We see huge potential for digitalisation and automation in the property sector. casavi is on the right track to unlocking this potential, which is why we are convinced the company will establish itself in the long term on the market following a highly successful market entry," adds Kristin Müller, Investment Manager at High-Tech Gründerfonds.
About casavi
casavi is a Munich-based company founded in 2015 which offers a communications and productivity platform for digitalised property management. The company not only enables housing firms and administrative bodies to simplify their communications and service processes, but to also make them more efficient and customer-friendly. The range of functions of a digital process management system is also supported by a German property law and tenant service app as well as interfaces with existing accounting software and service provider portals. You can find further information at
www.casavi.de
About Bayern Kapital
Bayern Kapital GmbH in Landshut was founded in 1995 at the initiative of the Bavarian state government as a wholly owned subsidiary of the LfA Foerderbank Bayern (Bavaria's development bank). As a venture capital company of the State of Bavaria, Bayern Kapital makes share capital available to founders of innovative high tech companies and young, innovative technology companies. Bayern Kapital currently manages eleven funds to a value of 340 million euros. Bayern Kapital has invested around 260 million euros in more than 250 innovative technology companies in a wide range of industries, including life sciences, software & IT, materials & new materials, nanotechnology and environmental technology. This has helped create over 5,000 steady jobs in companies with good future prospects.
bayernkapital.de/financing-innovation/
Press contact Bayern Kapital:
IRA WÜLFING KOMMUNIKATION GmbH
Dr. Reinhard Saller
+49. 89. 2000 30-30
bayernkapital@wuelfing-kommunikation.de
About High-Tech Gründerfonds
High-Tech Gründerfonds (HTGF) is a seed investor that finances high-potential, tech-driven start-ups. With EUR 886 million in total investment volume across three funds (EUR 272 million in HTGF I, EUR 304 million in HTGF II, and a targeted volume of EUR 310 million for HTGF III) and an international network of partners, HTGF has already helped forge close to 500 start-ups since 2005.  Driven by their expertise, entrepreneurial spirit and passion, its team of experienced investment managers and start-up experts help guide the development of young companies.  HTGF's focus is on high-tech start-ups in a range of sectors, including software, media, internet, hardware, automation, health care, chemicals and life sciences.
To date, external investors have injected over EUR 1.5 billion into the HTGF portfolio via more than 1,200 follow-on financing rounds. HTGF has also successfully sold interests in almost 90 companies.
Investors in this public-private partnership include the Federal Ministry For Economic Affairs and Energy, the KfW Banking Group, and Fraunhofer-Gesellschaft e.V., as well as the companies ALTANA, BASF, B.Braun, Robert Bosch, BÜFA, CEWE, Deutsche Post DHL, Dräger, Drillisch AG, EVONIK, EWE AG, Haniel, Hettich, Knauf, Körber, LANXESS, media + more venture Beteiligungs GmbH & Co. KG, PHOENIX CONTACT, Postbank, QIAGEN, RWE Generation SE, SAP, Schufa, Schwarz Gruppe, STIHL, Thüga, Vector Informatik and WACKER.
Contact:
High-Tech Gründerfonds Management GmbH
Kristin Müller
Schlegelstraße 2
53113 Bonn
T: +49 (0) 228 823 00 – 100
F: +49 (0) 228 823 00 – 050
k.mueller@htgf.de
www.high-tech-gruenderfonds.de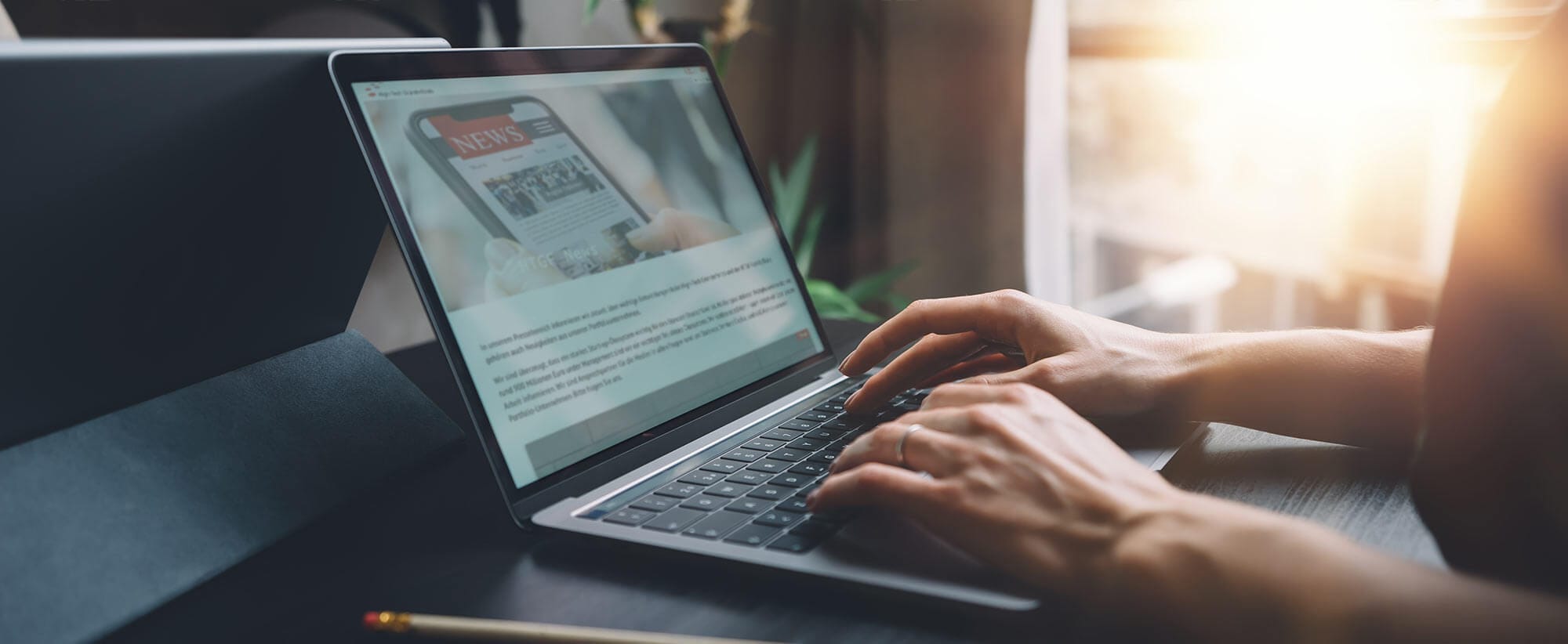 Stay up to date
Subscribe now and receive the latest press releases on investments and other news from High-Tech Gründerfonds. We inform you about important developments at HTGF and provide you with interesting news from our portfolio. Whether it's a successful exit, a new exciting investment or HR news – you'll be the first to know!