Growth capital for WeSustain (Series B)
December 15, 2014
WeSustain, a software company with focus on Enterprise Sustainability Management, today announces that a new financing round of € 4 Mill. has been successfully closed. Companies like Daimler, Allianz or Commerzbank deploy WeSustain's cloud-based software solution for their sustainability reporting. Deutsche Telekom is a strategic partner of WeSustain.
The EU recently issued a new legislative directive, which makes sustainability reporting mandatory for large enterprises. As a result significant market growth is expected in key European markets.
All existing investors (HTGF, MBG, KfW) participated in the round. VNT Management was added as new investor. The series B round aims at strengthening WeSustain's market development and sales organization.
Enterprise Sustainability Management has evolved as new corporate function. Today more than 2500 European companies publish sustainability reports. Environmental data (e.g. carbon emissions, energy usage, waste, recycling quota) as well as data related to the social performance (e.g. human rights violations, supply chain transparency, employee satisfaction) represent the foundation of sustainability reporting. Consumers and stakeholders more and more expect transparency from corporations, which goes way beyond the financial performance indicators. Most oft he published sustainability reports are based on sustainability reporting standards, which represent generally accepted reporting frameworks. Key to reporting is an effective and efficient enterprise data-management, which secures the required granularity and quality of data. This is the sweat spot of WeSustain, which enables efficient reporting processes and compliant reports.
"Due to the new European directive our market will triple over the next four years. After winning reference customers from major industries, we will be scaling our business into new markets and segments. We welcome VNT Management as new strategic and international partner and we highly appreciate the on-going support of our existing investors" says Dr. Manfred Heil, CEO WeSustain. "We are perfectly geared up to become the de-facto standard in our market. Our performance is excellent and we will execute on our game plan resolutely."
VNT's investment director, Peter Auner, says: "What we see is a growing attention with regard to sustainability reports and rankings in course of financial investment decisions of institutional investors. Financial and sustainability performance go hand in hand. We at VNT believe that an effective sustainability management will secure the long-standing viability and performance of a company. WeSustain takes complexities out of the corporate reporting process. This enables reporting for many companies in the first place. We expect significant growth in this segment for many years to come."
About WeSustain
Former SAP executives founded WeSustain in 2010. By now more than 200 companies make use of WeSustain's software solution. The company has three sites and representations in all major European markets. Deutsche Telekom and WeSustain agreed on a strategic partnership in 2013, which encompasses the re-selling and support of WeSustain's software by Deutsche Telekom. Moreover WeSustain is partner
of the project "Corporate Sustainability in small and medium enterprises", which was launched by the German government in 2011. On behalf oft he federal ministry of labor WeSustain realized a sustainability internet platform (CR-Kompass).
Contact:
Dr. Manfred Heil
WeSustain GmbH | Poststrasse 19 |
21614 Buxtehude | Deutschland
T: +49 (0) 41619945911
manfred.heil@wesustain.com
www.wesustain.com
About VNT Management
VNT is one of the first venture capital management companies in Europe that focuses on clean technologies, in particular renewables, electrical systems and energy savings. We are active in the Nordics and German-speaking countries.
At present, VNT has three funds (Power Fund I, II, III) with a total investment capital of €157million under management. VNT mainly invests in technology-orientated start-ups and growth companies in Europe.
VNT executives possess core experience in the power conversion and control industry,
providing essential added value to the target companies of VNT funds. Wide business experience, active management, and values based on fair play make up the cornerstones of VNT.
Contact:
Peter Auner, Investment Director
VNT Management
Arnulfstrasse 25
80335 Munich, Germany
T: +49-89-51463696
peter.auner@vntm.com
www.vntm.com
About Mittelständische Beteiligungsgesellschaft Niedersachsen (MBG) mbH
The Mittelständische Beteiligungsgesellschaft Niedersachsen (MBG) mbH is an organization that supports the economy of Lower Saxony. Small and medium-sized enterprises (SMEs) based in Lower Saxony are eligible for silent participations to
strengthen their capital base and thereby finance growth and innovation.
Investment and advice go hand-in-hand at MBG. Recipients of investment are given both financial support and advice to help stabilize and promote all aspects of their economic development. Mezzanine capital (a temporary capital contribution) helps to finance investment in fixed assets and, to some extent, current assets, as well as in the development and implementation of innovation.
Contact:
Marc Löffler
Beteiligungsmanager
Mittelständische Beteiligungsgesellschaft Niedersachsen (MBG) mbH
Hildesheimer Str. 6
30169 Hannover
T:  + 49 511 33705 – 37
F:  + 49 511 33705 – 55
loeffler@mbg-hannover.de
www.mbg-hannover.de
About High-Tech Gründerfonds
High-Tech Gruenderfonds invests in young, high potential high-tech start-ups. The seed financing provided is designed to enable start-ups to take an idea through prototyping and to market launch. Typically, High-Tech Gruenderfonds invests EUR 500,000 in the seed stage, with the potential for up to a total of EUR 2 million per portfolio company in follow-on financing. Investors in this public/private partnership include the Federal Ministry of Economics and Energy, the KfW Banking Group, as well as strategic corporate investors including ALTANA, BASF, Bayer, B. Braun, Robert Bosch, CEWE, Daimler, Deutsche Post DHL, Deutsche Telekom, Evonik, Lanxess, media + more venture Beteiligungs GmbH & Co. KG, METRO, Qiagen, RWE Innogy, SAP, Tengelmann and Carl Zeiss. High-Tech Gruenderfonds has about EUR 576 million under management in two funds (EUR 272 million HTGF I, EUR 304 million HTGF II).
Contact:
Markus Kreßmann
Investment Director
High-Tech Gründerfonds Management GmbH
Schlegelstraße 2
53113 Bonn
T:  + 49 228 82300 – 132
F:  + 49 228 82300 – 050
m.kressmann@htgf.de
www.high-tech-gruenderfonds.de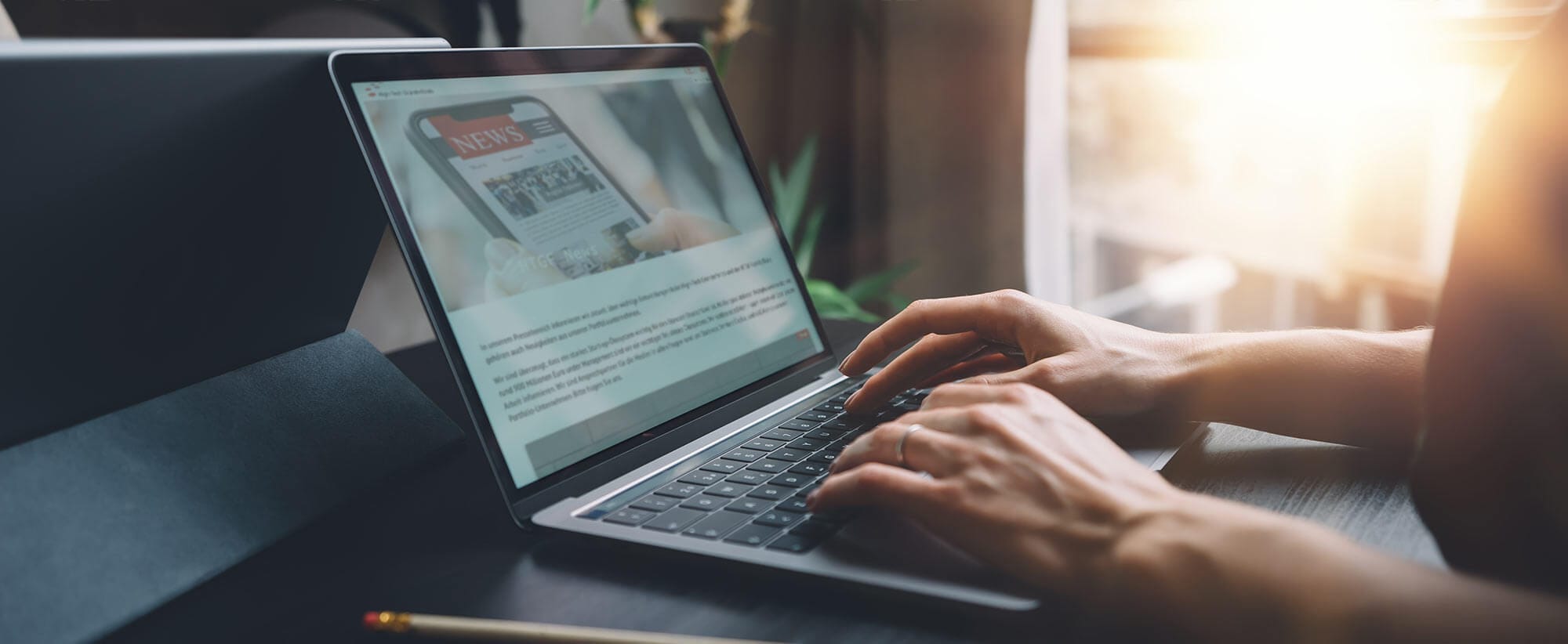 Stay up to date
Subscribe now and receive the latest press releases on investments and other news from High-Tech Gründerfonds. We inform you about important developments at HTGF and provide you with interesting news from our portfolio. Whether it's a successful exit, a new exciting investment or HR news – you'll be the first to know!