Big Data Makes Life Easier for Software Developers
November 28, 2014
Software systems not only pervade more and more industries, but they are also growing more and more complex. But regardless of whether software developers have to understand yesterday's legacy systems or tomorrow's hot technologies, one question is always the same: How do I tell the machine what to do? Using Big Data, the young company Codetrails GmbH answers this question for Java developers. High-Tech Gründerfonds funds the spin-off of TU Darmstadt to further Codetrails' capabilities of automated knowledge transfer and bug detection.
9 million programmers worldwide know Java. But merely knowing a programming language is not sufficient to efficiently develop software in it. The real know-how lies hidden within the source code. Software developers thus spend much more time reading code than writing it. The tools developed by Codetrails GmbH help to reduce the time and effort needed to familiarize oneself with the code.
Based on research of the company's founder, Dr. Marcel Bruch, Codetrails applies the ideas behind Big Data to software engineering for the first time. Machines automatically analyze millions of lines of code and extract the bits a human developer needs to know: Common patterns that express how other developers have solved a similar problem before. Big Data can not only point out solutions, but problems too. Bugs in the code also manifest themselves in the form of characteristic patterns, which deviate from those patterns common to correct code.
The idea to use Big Data to improve knowledge transfer during software development goes back to 2008. Several years of research at TU Darmstadt reached their conclusion with an EXIST Transfer of Research grant awarded to excellent technology-based start-ups. In addition to Codetrails GmbH, which was founded in 2013, research also resulted in a highly successful Open Source project. Its more than 100,000 users benefit from knowledge extracted from publically-available source code. "This technology has the potential to revolutionize efficiency and quality during software development", summed up Marvin D. Andrä, Investment Manager at High-Tech Gründerfonds, on the fund's decision to invest.
Together with their first customers from the automotive and tourism industries, Codetrails GmbH is working on utilizing the knowledge hidden within the code. But Big Data is not just for big companies. Freelance developers and small teams will soon be able to purchase Codetrails' tools in a dedicated app store. Then every developer will be able to analyze his or her own code with just a few clicks.
About Codetrails GmbH
Founded in 2013, Codetrails is supported by an EXIST Transfer of Research grant. At the company's office in Darmstadt, its three founders work on intelligent tools for software engineering and support their customers in adopting Big Data in their software development processes.
Contact:
Codetrails GmbH
Dr-Ing. Marcel Bruch
Robert-Bosch-Str. 7
64293 Darmstadt
06151 276 7092
info@codetrails.com
www.codetrails.com
About High-Tech Gruenderfonds
High-Tech Gruenderfonds invests in young, high potential high-tech start-ups. The seed financing provided is designed to enable start-ups to take an idea through prototyping and to market launch. Typically, High-Tech Gruenderfonds invests EUR 500,000 in the seed stage, with the potential for up to a total of EUR 2 million per portfolio company in follow-on financing. Investors in this public/private partnership include the Federal Ministry of Economics and Energy, the KfW Banking Group, as well as strategic corporate investors including ALTANA, BASF, Bayer, B. Braun, Robert Bosch, CEWE, Daimler, Deutsche Post DHL, Deutsche Telekom, Evonik, Lanxess, media + more venture Beteiligungs GmbH & Co. KG, METRO, Qiagen, RWE Innogy, SAP, Tengelmann and Carl Zeiss. High-Tech Gruenderfonds has about EUR 576 million under management in two funds (EUR 272 million HTGF I, EUR 304 million HTGF II).
Contact:
High-Tech Gründerfonds Management GmbH
Marvin D. Andrä
Schlegelstraße 2
53113 Bonn
Tel: + 49 228 / 82 30 01-00
Fax: + 49 228 / 82 30 00-50
info@htgf.de
www.high-tech-gruenderfonds.de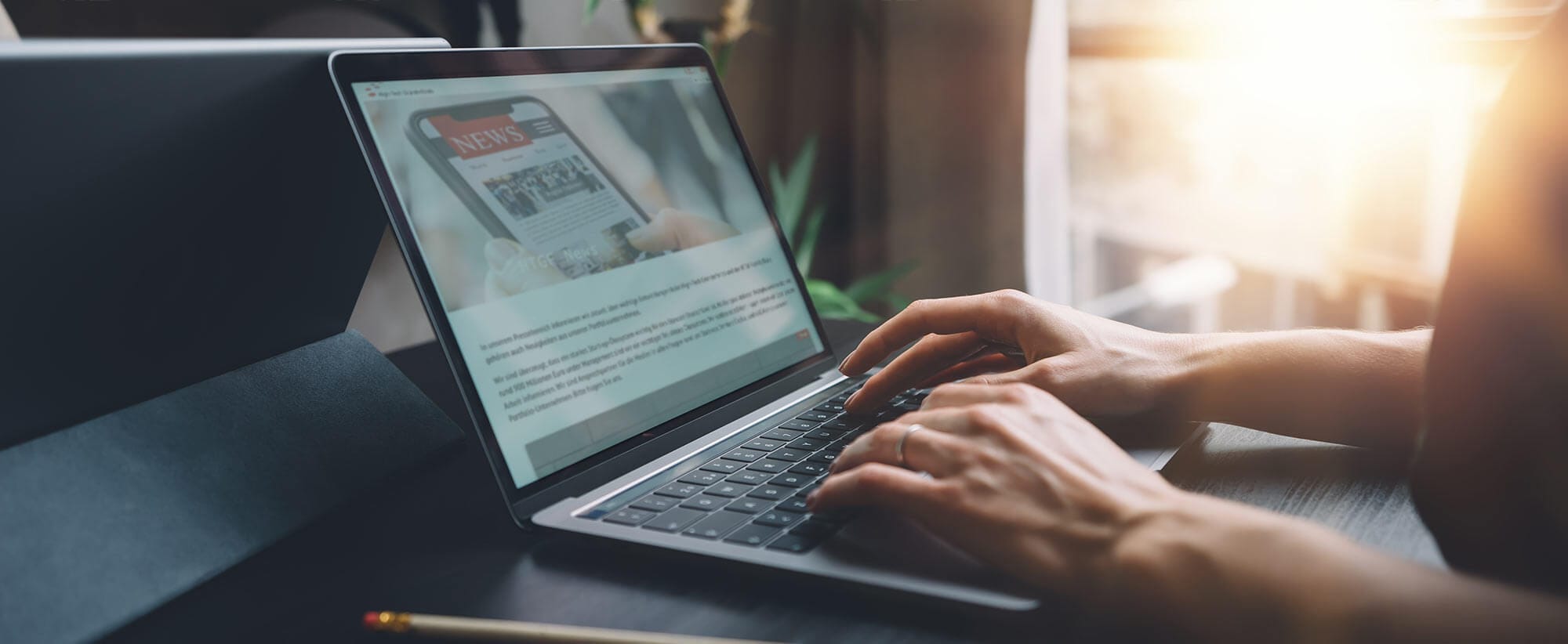 Stay up to date
Subscribe now and receive the latest press releases on investments and other news from High-Tech Gründerfonds. We inform you about important developments at HTGF and provide you with interesting news from our portfolio. Whether it's a successful exit, a new exciting investment or HR news – you'll be the first to know!