ZIM Plant Technology GmbH: High-Tech Gründerfonds invests in in-telligent monitoring solution to monitor the actual water requirements of plants in real time
April 4, 2012
ZIM Plant Technology's probe system makes it possible to continuously measure the water supply of plants under field conditions. Field data are supplied and evaluated in real time over the Internet using ZIM's own telemetry. Monitoring as a Service is the name of this innovative business model. Researchers and farmers use the service to irrigate when water is actually needed.
Prof. Ulrich Zimmermann, operational founder of ZIM Plant Technology GmbH, likes to compare the water pressure inside a plant (turgor pressure) with the blood pressure of a human being: "If the turgor pressure drops below a certain threshold, it becomes life-threatening for the plant and it urgently needs to be watered. Once the plant is well-hydrated, it stops water uptake and the valuable superfluous moisture penetrates into the soil."
ZIM Plant Technology GmbH is the first to bring to market maturity a probe system that has convinced users throughout the world becauseof its accuracy and effectiveness as well as of its ease of use. Just three probes connected to a transmitter can monitor a field of up to 20 ha. To date the probe system has been deployed in Africa, Europe, Australia and South America, exhibiting a potential saving of up to 40% of the usual water consumption without adverse side effects on the quality and quantity of production.
"A large proportion of the water simply penetrates into the ground or evaporates, because plants can't endlessly store water", adds Dr. Ute Hartmann, the Life Science team leader at the Brandenburg Economic Development Board. "Not only is this water then lost for farming, but overirrigation – especially in dry (arid) regions – is also harmful, because evaporation can result in soil salinization. This destroys some 10 million hectares of fertile land every year."
Benjamin Erhart, Investment Manager at High-Tech Gründerfonds, has been convinced in particular by the promising market and the technological leadership of ZIM Plant Technology GmbH: "ZIM Plant Technology addresses one of the crucial problems of the future. ZIM's sensor technology is a non-invasive plant-based measuring method that is robust, user-friendly, suitable for use in the field and, with its innovative business model, economic. We're looking forward to building up the company together with the founding team and will exploit more international markets."
To date, 750 probe systems have been sold worldwide. Given the high demand, the company is planning on expanding production while simultaneously concentrating on developing the platform technology further. "The aim is to link the sensors to actuators, so that watering is done automatically according to the needs", adds Simon Rüger, CEO of ZIM Plant Technology GmbH. Farmers will then pay a monthly fee for their Monitoring as a Service. In return they save time and expense and can be certain that their plants are always provided with exactly the right amount of water.
About ZIM Plant Technology
ZIM Plant Technology GmbH offers a user-friendly, sustainably stable, non-invasive, telemetry-based magnetic sensor solution that continuously measures the water supply to the leaves of intact plants under field conditions and provides the data on the Internet in real time.
Contact:
ZIM Plant Technology GmbH
Dipl. Biologe Simon Rüger, CEO
Neuendorfstrasse 19
16761 Hennigsdorf
Tel: +49 (3302) 28037-00
Fax: +49 (3302) 28037-10
rueger@zim-plant-technology.com
www.zim-plant-technology.com
About the Brandenburg Economic Development Board
One of the Board's main objectives is promoting technology. We thus support research and development projects, both in the context of individual projects and by maintaining networks of enterprises and scientific institutions. We also provide advice on funding questions for innovative projects in SMEs as well as on patent issues. Beyond that we work as representatives of the Brandenburg economic region in location marketing as well as through national and international trade missions and fairs.
Contact:
ZukunftsAgentur Brandenburg GmbH
Steinstrasse 104 – 106
14480 Potsdam
Dr. Ute Hartmann
Tel: +49 (331) 660 3838
Fax: +49 (331) 660 3210
ute.hartmann@zab-brandenburg.de
www.zab-brandenburg.de
About High-Tech Gründerfonds
High-Tech Gründerfonds invests venture capital in new and promising technology companies that turn their research ideas into solid business successes. Using seed financing, the startups take their R&D plans up to the prototype stage, and up to making their "proof of concept" available, and directly to market introduction. The fund initially participates in the companies with up to 500,000 euros, and in total, two million euros per company are available. Investors in this public-private partnership include the German Federal Ministry for Economics and Technology, the KfW Bankengruppe (KfW banking group), as well as 13 industrial groups: ALTANA, BASF, B. Brown, Robert Bosch, CEWE Color, Daimler, Deutsche Post DHL, Deutsche Telekom, Evonik, Qiagen, RWE Innogy, Tengelmann, and Carl Zeiss. High-Tech Gründerfonds has a fund volume of approximately 563 million euros (272 million euros for Fund I, and 291 million euros for Fund II).
Contact:
High-Tech Gründerfonds Management GmbH
Ludwig-Erhard-Allee
253175 Bonn
Benjamin Erhart
Tel: +49 (228) 823 001-00
Fax: +49 228 823 000-50
info@high-tech-gruenderfonds.de
www.high-tech-gruenderfonds.de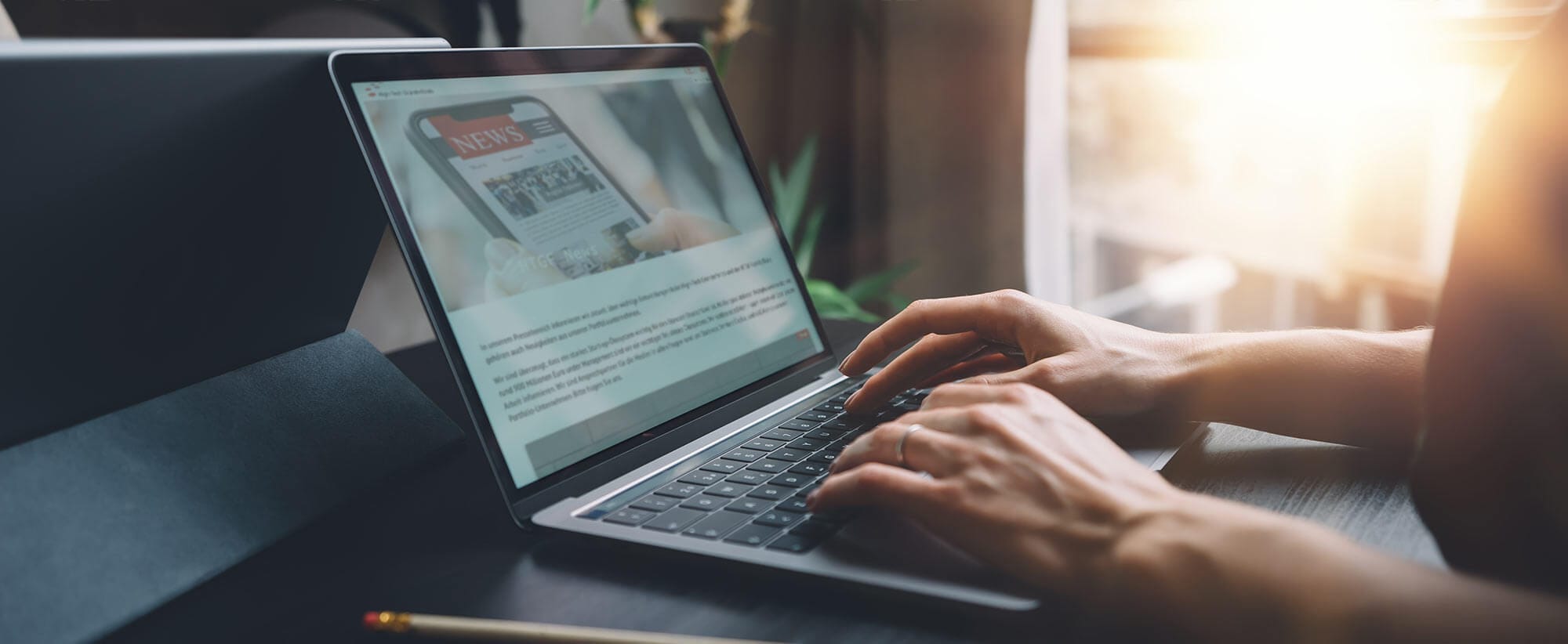 Stay up to date
Subscribe now and receive the latest press releases on investments and other news from High-Tech Gründerfonds. We inform you about important developments at HTGF and provide you with interesting news from our portfolio. Whether it's a successful exit, a new exciting investment or HR news – you'll be the first to know!