Templafy Acquires Veodin and SlideProof, Adding Berlin Office
August 15, 2018
Templafy, a global leader in enterprise template management and document creation, announced today that it has acquired Berlin-based Veodin, making Veodin's popular 'SlideProof' add-in part of Templafy's enterprise communications productivity and governance platform.
SlideProof is a PowerPoint add-in designed for management consultants & professionals to streamline presentation creation with improved visual quality.
Templafy and Veodin each offer essential tools in the document creation ecosystem and already service some of the same customers, including Big 4 auditing firms. Templafy recognizes that the SlideProof tool is relevant not only for consultants, but also for boosting document creation productivity in all industries.
Templafy is growing quickly, quadrupling new revenue and doubling its staff numbers in just the past year, which now also includes Veodin's team.
The merge will mean a more streamlined customer experience for Templafy and SlideProof's users. The skilled team from Templafy's new Berlin office (formerly Veodin) will continue to focus on developing and commercializing productivity tools for Templafy customers and future customers of the combined entity.
"Adding Veodin's popular SlideProof tool for PowerPoint to Templafy's enterprise communication productivity platform improves the overall productivity offering for enterprise customers around the globe. With Templafy's new Berlin office, we also look forward to better serving our German customers with the help from our new colleagues as we expand in that region." says Templafy's CEO, Jesper Theill Eriksen.
Jan Mechtel will continue as the Managing Director of Templafy's German entity, managing the German office and contributing as co-founder of SlideProof with his knowledge of productivity tools for Microsoft's Office productivity suite.
"Templafy is the perfect match for us and SlideProof. Templafy is extremely fast at building a strong enterprise customer base and joining forces allows us to focus on what we do best: boosting productivity for knowledge workers around the globe", adds Jan Mechtel, former CEO of Veodin.
Dr. Tanja Emmerling, Principal and Head of the Berlin office of High-Tech Gründerfonds: " HTGF joined Veodin in 2012 as a seed investor and is pleased to have accompanied Veodin in its development leading to this important merger."
In February 2018 , Templafy secured US$17.2 in Series B funding, led by Insight Venture Partners, with participation from London-based Dawn Capital and existing Series A investors SEED Capital, Preben Damgaard and other private investors.
About Templafy
Templafy brings custom company templates, brand assets and best practice content together directly inside any office application, streamlining how users create on-brand and compliant documents, presentations and emails. With Templafy, global businesses from all industries safeguard their brand integrity and increase productivity through a centrally governed, secure and easy to use platform.
Founded in Copenhagen, Denmark in 2014, Templafy's team leveraged more than 15 years of experience in template management and document automation to develop an enterprise cloud service solution which is now a global market leader within its category, validated by blue chip enterprise customers on every continent.
For more information on Templafy's product and company, visit www.templafy.com, or follow us on LinkedIn: www.linkedin.com/company/3585015/ or Twitter: @templafy
Press Contact
Templafy ApS
Lucy Mehrtens
Østergade 36,
1100 Kopenhagen
T: +45 31 26 75 14
lvm@templafy.com
www.templafy.com
About High-Tech Gründerfonds
High-Tech Gründerfonds (HTGF) is a seed investor that finances high-potential, tech-driven start-ups. With EUR 892.5 million in total investment volume across three funds (EUR 272 million in HTGF I, EUR 304 million in HTGF II and EUR 316.5 million for HTGF III) and an international partner network, HTGF has already backed up 500 start-ups since 2005. Driven by their expertise, entrepreneurial spirit and passion, its team of experienced investment managers and start-up experts help guiding the development of young companies. HTGF's focus is on high-tech start-ups across a range of sectors, including software, media, internet, hardware, automation, health care, chemicals and life sciences. Up to now, external investors have invested over EUR 1,8 billion into the HTGF portfolio via more than 1,300 follow-on financing rounds. HTGF has also successfully exited shares of more than 90 companies.
Investors in this public-private partnership include the Federal Ministry For Economic Affairs and Energy, the KfW Banking Group, Fraunhofer-Gesellschaft e.V., as well as the companies ALTANA, BASF, BAYER, B.Braun, Boehringer Ingelheim, Robert Bosch, BÜFA, CEWE, Deutsche Post DHL, Dräger, Drillisch AG, EVONIK, EWE AG, Haniel, Hettich, Knauf, Körber, LANXESS, media + more venture Beteiligungs GmbH & Co. KG, PHOENIX CONTACT, Postbank, QIAGEN, RWE Generation SE, SAP, Schufa, Schwarz Gruppe, STIHL, Thüga, Vector Informatik, WACKER and Wilh. Werhahn KG.
Kontakt
High-Tech Gründerfonds
Dr. Tanja Emmerling
Schlegelstraße 2
53113 Bonn
T: +49 228 82300100
t.emmerling@htgf.de
www.htgf.de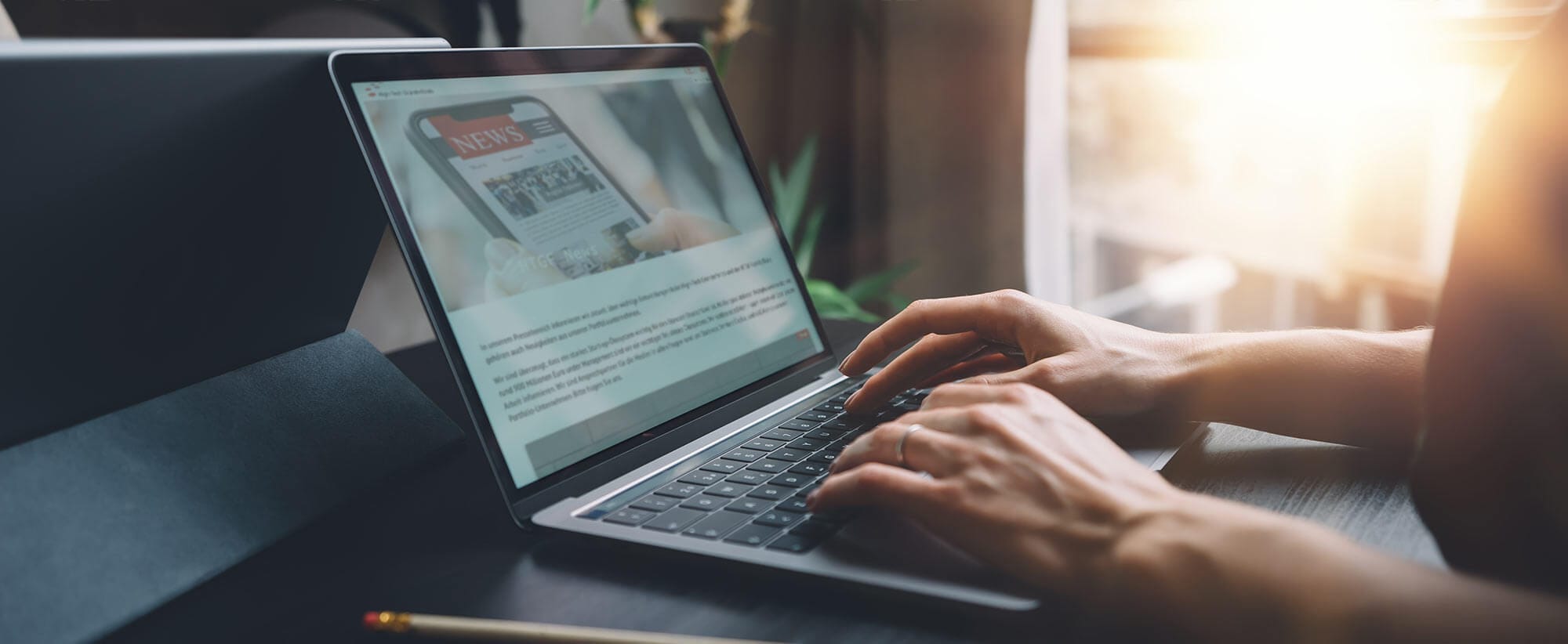 Stay up to date
Subscribe now and receive the latest press releases on investments and other news from High-Tech Gründerfonds. We inform you about important developments at HTGF and provide you with interesting news from our portfolio. Whether it's a successful exit, a new exciting investment or HR news – you'll be the first to know!